Description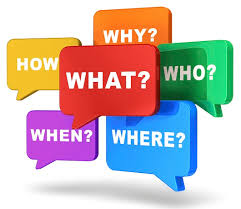 Announcing the 5K Bird Walk and Recovery Health & Wellness Expo
Immediately following the 5K Bird Walk.
Schedule
5K Bird Walk for Recovery! opens at 7 am for registration
Pre-Walk Warm-up: 7:30 am
Walk begins: 8 am
Bird Walk Recovering Health & Wellness Expo Post: 10 am - 2pm
Happenings at the Pavilion
Sponsor/Vendor Check-in, Information Booths, Volunteer registration, Music, Warm-up
Happenings inside the Pavilion
Blood Pressure Checks, Confidential/Private HIV screening, Naloxone Education, Veterans programs, Voter Registration • Advocacy Information •Author's Corner. A special "This is not about drugs" presentation for youth graes 6th - 12 grades.
Happening under the tent's
Walker Registration, Recovery Wellness! Tee Shirts, Naloxone Education, Veterans Programs, Voter Registration, Behavioral Health Assessments, Author's Corner and much more.
What?
The 5K Bird Walk for Recovery exists to challenge addiction related stigma, encourage, empower and educate people in recovery, their friends and family.
When?
Saturday September 1, 2018 at Gleason Park, Gary Indiana.
Who should walk?
Anyone who wishes to show support for people in recovery.
Why?
Because addiction affects everyone - but so does recovery.
The 5K Bird Walk For Recovery Health & Wellness Expo is a tribute to Seneca 'Bird' Gibbs.
It is Seneca's life and his death that inspires this walk.
Advance registration for our September 1 event is not required, but it is encouraged.
Register to receive updates on the day's events, and learn about volunteer opportunities.
Net proceeds are donated to the Salvation Army Adult Rehabilitation Center to support their recovery efforts.
Admission to the Wellness Expo is free. Please register here.
To register as exhibitor's and/or sponsor's contact me at: sylviagbbs@gmail.com.
For more information please visit:https://www.raceentry.com/races/bird-walk-recovery-health-and-wellness-expo/2018/register