Multiple Dates
Recover Yourself Workshop: A Course for Caregivers (3.0 NAADAC CEs)
Event Information
Refund policy
Contact the organizer to request a refund.
Eventbrite's fee is nonrefundable.
"Recovering Yourself" gives each of us the ability to naturally evade, deescalate, or dismantle triggering situations almost without effort.
About this event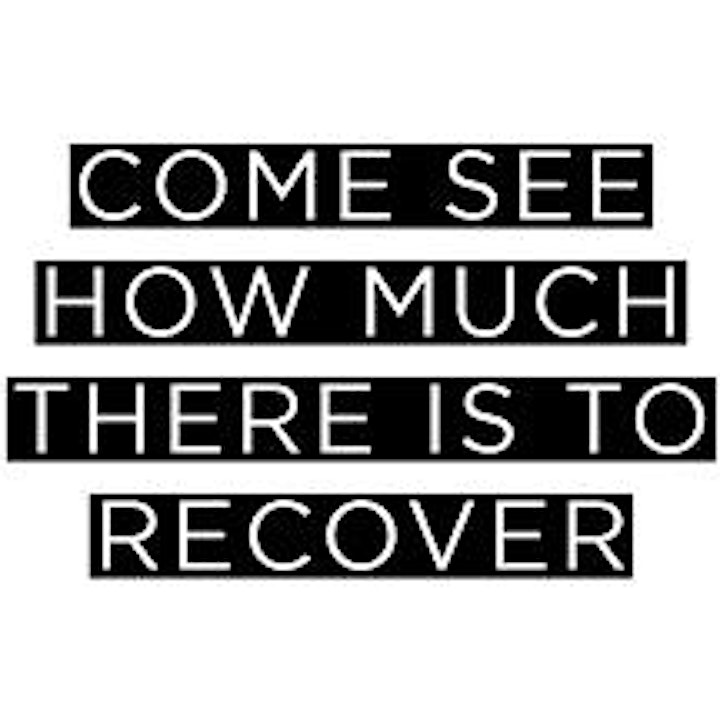 DISCOVER A WORLD BEYOND "RECOVERING FROM"
Burnout and fatigue exist in every field. Frustration and feelings of lack exist in every person. These are the reasons why we recover ourselves. The Recover Yourself workshop honors this and provides the groundwork to incorporate and share it throughout your life. You'll be learning these techniques to recognize and identify areas where you put blinders on and are reacting, rather than making choices. Adding awareness to these areas will unveil your unique set of tools which we are all given. Practicing this will also offer insights to help you identify these areas for yourself in your daily life.
"Recovering From" is a phrase that ties us directly to the toxic things we associate with pain, suffering, and brokenness.
Recovering To, however…
Enables us to rebuild our lives looking forward, instead of back.
Sheds light on how we perceive the world and ourselves in it.
Broadens our view, allowing us to witness our lives with more curiosity than attachment.
Recovering From suggests we are somehow broken, victims of our past. That could be from drugs, alcohol, gambling, eating disorders, bankruptcies, and the list goes on. We each can be recovering from almost anything that lays outside the realm of what we consider "normal" and for some of us, our "Normal," is also a thing we're recovering from. Although this is where change starts, this conversation is neither sustainable nor healthy. A simple, but profound shift of this phrase can change the entire landscape of this conversation. What if, instead of forever "Recovering From," one day, when we're ready, we can start "Recovering To?"
Location
Refund policy
Contact the organizer to request a refund.
Eventbrite's fee is nonrefundable.
Organizer of Recover Yourself Workshop: A Course for Caregivers (3.0 NAADAC CEs)
MartinJon Garcia is an artist and former addict. He is the host of the Recover Yourself podcast and provides workshops, and assistance, to treatment Centers in the Chicagoland area. If you would like to offer a Recover Yourself workshop to your emploees of clients reach out to MartinJon directly.
His addictions started with drugs and alcohol, but while searching for sobriety he attached himself to a myriad of other vices such as gambling, gaming, and emotional outbursts.
In the years since, MartinJon has utilized his creativity to help exorcise his need for external vices. Through his artwork, he was able to sort through the darkness that veiled how he saw the world and discover the value in his life and the world around him.
He conceived of The Portrait Project in the year 2000. It was a project where he would paint portraits of people, mostly strangers. Those who participated shared an experience of connecting and engaging over a creative practice. That project not only brought art into homes, it also gave participants a chance to be seen. For both MartinJon, and the hundreds of individual participants, this was an exercise of vulnerability and trust.
As a visual artist MartinJon has shown in several states and countries. As The Portrait Mentor, a facilitator of his Portrait Method, he has helped individuals from all walks of life—creating breakthroughs and life changing results for many who were previously stuck in both their views and lives.
MartinJon continues to develop his focus on portraits. "Portrait Facilitation," is a mentoring process which helps people understand and onboard the Portrait Method. Having recovered from so many vices, and then a more recent diagnosis of Multiple Sclerosis, MartinJon is committed to empowering individuals to take the reins of their lives and enjoy the ride.