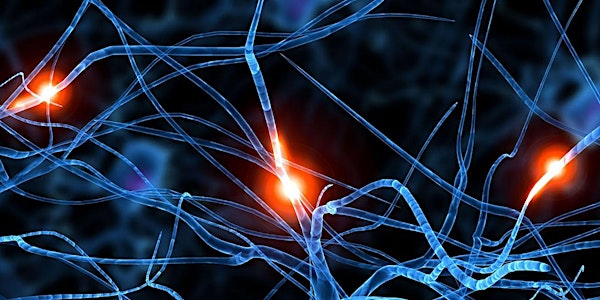 Recording of the Webinar "COVID-19 and Brain Dysfunction"
Luria Neuroscience Institute is pleased to announce the webinar "COVID-19 and Brain Dysfunction: Evolving Understanding."
By Luria Neuroscience Institute
Refund Policy
Contact the organizer to request a refund.
Eventbrite's fee is nonrefundable.
About this event
Luria Neuroscience Institute is pleased to announce the webinar "COVID-19 and Brain Dysfunction: Evolving Understanding." This webinar is a considerable expansion and update of the webinar offered a few months ago. New knowledge about the impact of COVID-19 on the brain is rapidly accumulating and this is reflected in our new webinar. In this webinar, we review the emerging understanding of the multiple ways in which COVID-19 affects the human brain, discuss the likelihood of long-term sequelae of neuro-COVID, their implications for cognitive functions, and the potential role of neuropsychology in addressing them.
The webinar features Elkhonon Goldberg, Ph.D., ABPP., a clinical neuropsychologist and cognitive neuroscientist, Clinical Professor in the Department of Neurology, NYU School of Medicine and Diplomate of The American Board of Professional Psychology in Clinical Neuropsychology. His critically acclaimed and bestselling books have been published in 21 languages.
The webinar takes 3 hour and 3 CE Credit will be awarded. The fee for the webinar is $145. There is a separate $15 processing fee charged by CE credit sponsor R. Cassidy Seminars.
COVID-19 and Brain Dysfunction: Evolving Understanding
COVID-19 is a viral illness caused by the novel coronavirus (SARS-CoV-2), which has become a global pandemic. In this webinar we will examine the expanding evidence of COVID-19 impact on the human brain, the multiple clinical neurological, neuropsychiatric, and neurocognitive manifestations of this impact, and their long-term sequelae. We will introduce the concept of "neuro-COVID" and the role of neuropsychology in combating its effects. In addition, we will briefly review the impact of diseases caused by other coronaviruses (SARS, MERS), as well as other viruses (HIV and HSV) on the brain.
Agenda:
COVID-19 pandemic and the brain.
Brain as the target of COVID-19.
Direct vs indirect mechanisms of brain damage in COVID-19.
Primary mechanisms of brain infection: transsynaptic vs hematogenous.
Mechanisms of infection: the role of ACE2 receptor.
COVID-19 and immune response.
Clinical neurological and neuropsychiatric manifestations of COVID-19.
Introducing "Neuro-COVID".
Long-term sequelae of Neuro-COVID.
Other coronaviruses and the brain: SARS, MERS.
Other viruses and the brain: HIV, and HSV.
Frequently Asked Questions and Answers are here.
For more information please visit LNinstitute.org.
The brochure is here.
About the Instructor
The series of mental health courses and workshops are provided by Elkhonon Goldberg, Ph.D., ABPP (wikipedia) with the participation of additional select faculty. Elkhonon Goldberg is a clinical neuropsychologist and a cognitive neuroscientist with more than 30 years of experience. Goldberg's clinical practice spans the whole range of neuropsychological disorders, including traumatic brain injury, dementias, neurodevelopmental disorders, and forensic neuropsychology. Goldberg research includes cortical organization, hemispheric specialization, frontal lobes, memory, traumatic brain injury, dementias, schizophrenia, and other topics. Goldberg has authored several influential books and published a number of research papers in peer-reviewed journals. Goldberg is also a sought-after educator who lectures worldwide. He was a Visiting Professor at Hebrew University of Jerusalem, University of Sydney and has taught at other major universities worldwide. He has mentored a number of students and post-doctoral trainees, many of whom have become prominent neuropsychologists and neuroscientists in their own right. Elkhonon Goldberg is a Clinical Professor in the Department of Neurology of New York University School of Medicine and a Diplomate of The American Board of Professional Psychology in Clinical Neuropsychology. He is a recipient of The Copernicus Prize for his "contributions to interdisciplinary dialogue between neurosciences and neuropsychology, and the Tempos Hominis medal for international medical sciences education." He is a foreign member of The Venetian Institute of Science, Literature and Arts. His books The Executive Brain (2001), The Wisdom Paradox (2005), and The New Executive Brain (2009) have been translated into close to 20 languages. He co-authored (with Alvaro Fernandez) The SharpBrains Guide to Cognitive Fitness and is the Chief Scientific Adviser of www.sharpbrains.com Elkhonon Goldberg was a student and close associate of Alexander Luria, one of the "founding fathers" of neuropsychology as a scientific discipline.
About the organizer
LURIA NEUROSCIENCE INSTITUTE (LNI) is dedicated to advancing and disseminating knowledge about the brain and the mind. Bridging the gap between clinicians, educators, neuroscientists, and the general public through a vigorous exchange of ideas and information is central to our mission. We promote and conduct cutting edge research through an international network of collaborations with leading universities and research centers. We foster and facilitate international and interdisciplinary collaborations and exchanges. LNI is named after the great neuropsychologist Alexander Luria.
Web: lninstitute.org
Tel: 800.906.5866 / 212.541.6412
Fax: 800.906.5866 / 212.246.8916
Email: info@lninstitute.org

Luria Neuroscience Institute
315 West 57th Street, Ste 401
New York, NY 10019