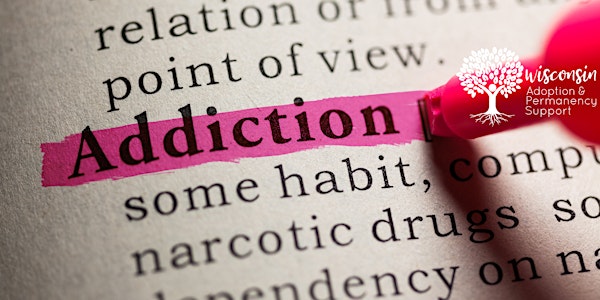 RECORDED WEBINAR: On Adoption and Addiction
A recorded webinar-
About this event
657 days 9 hours

Mobile eTicket
Drawing from research, as well as using his own professional and personal experience, David B. Bohl will offer a discussion on the link between adoption and substance use disorder.
On Adoption and Addiction is geared toward a general audience (birthparents, adoptees, adoptive parents) as well as professionals. It is suitable for both types of audiences as it's a dialogue based on David B. Bohl's personal experience—as an adoptee and a person with substance use disorder—that will be supported by his expertise as an Addiction Professional.
Content/Objectives:
1. The more troubled one's childhood, the higher the risk for later health problems, including addiction.
2. Identity crisis—common among many adoptees—arrests healthy self-identity development during adolescence and it creates problems with attachment and trust.
3. What's next? Talking about relinquishment and adoption and looking at the causes and conditions that inform maladaptive actions such as addictive behaviors addresses the inherent shame of an adoptee and helps them recover from addiction.
David B. Bohl, CSAC MAC, Recovery Advocate, Outreach Coordinator for Wisconsin Voices for Recovery, is the author of the award-winning memoir Parallel Universes—The Story of Rebirth. He is a member of the National Association for Alcoholism and Drug Abuse Counselors (NAADAC), American Adoption Congress (AAC), and Concerned United Birthparents (CUB). David lives in southeastern Wisconsin and works in Madison and around the state. He enjoys spending time with his wife of 35 years, and relentlessly pursues Blue Mind (that mildly meditative state characterized by calm, peace, unity, and a sense of general happiness and satisfaction with life in the moment) that comes from being in and around the water).
Webinar length: 45 minutes