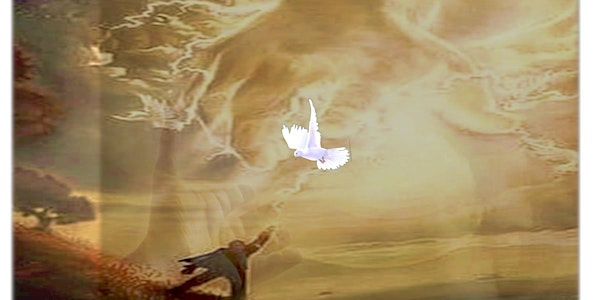 RECORD-BREAKING SUPERNATURAL TOUCH OF GOD
Healed from HEAD TO TOE! Hear how Doris has been touched by God consecutively for nearly 450 times from end 2021 till 16 Feb 2023!
By ANCHOR FELLOWSHIP CENTRE
Date and time
Fri, 31 Mar 2023 19:30 - 21:30 +08
Location
Village Hotel Bugis 390 Victoria Street Quartz Room 1 Singapore, 188061 Singapore
About this event
Jesus is releasing greater mercy!
. In her best-selling book "Heaven Is So Real", Thomas Choo wrote that she had a 14 days encounter with God when she was caught up to heaven.· Our good Lord has touched sister Doris consecutively for nearly 450 times from end 2021 till 16 Feb 2023.
Sister Doris's real and record-breaking encounters of the "Touch of God":
~ It started with the supernatural surge of energy which flowed through the sister's body. This spiritual surge of energy led to miraculous movements of her facial muscles affecting her jaws when the visitation begins ;~ This energy from the Holy Spirit is like an electricity charge moving strongly to her facial muscles, eyes, cheeks and then to the crown of her head ; ~ It would start from her toes, moving rapidly to her ankles, shin, knee-cap and up her body, to her hands, arms, elbows, shoulders and then the neck and facial muscles, eyes and to the crown of her head ;~ When the supernatural encounter with the Holy Spirit starts, she has no control over her movements but is led by a strong spiritual energy that flows through her. ~Miraculously, the flow of energy from the Spirit of God will lead to areas that need healing. Praise The Lord.
Healing that comes from God is best.
We rejoice over this season of God's miraculous healing grace and mercy upon the Church and upon all who have yet come to know Him ;
· The prophecy has been released with certainty that some of you will receive this same touch of God. We pray that the people from all over the world will receive this healing touch, including those who are seeking to be healed. Join us in the "Touch of God" event in March.
· This is a great opportunity to listen and interact with our elderly sister who has been touched by God daily since Nov 2021. The whole process healed her from head to toe.
Come, listen and receive the supernatural touch of God. Invite friends, relatives and loved ones who need the healing touch of God. We at Anchor Fellowship Centre wish you good health and that you will be well in all areas of your life.
All it takes is one touch of God ,
Just one ☝️.
The dates:
30th March 2023 (Mandarin)
31st March 2023 (English)
Time : 7.30-9.30pm