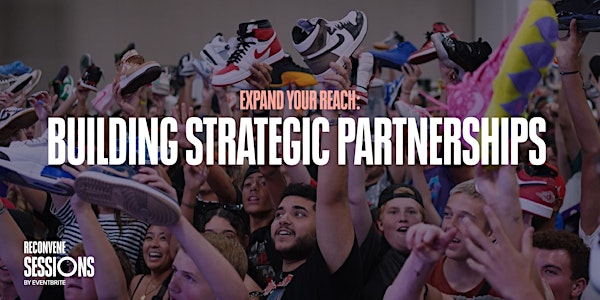 RECONVENE Sessions: Expand Your Reach: Building Strategic Partnerships
Welcome to RECONVENE Sessions, a new series covering what's new, what's next, and what matters for independent event creators.
About this event
Expand Your Reach
Building Strategic Partnerships
Bringing your dream event to life sometimes means finding like-minded partners who can help take your vision to the next level. Whether you're looking to boost attendance or tap into new funding and resources, these talks are geared to help you identify strategic partnerships that match your goals as you grow. From connecting with corporate sponsors to building meaningful connections with grassroots community partners, you'll hear from our panel of experts in exclusive interviews and get a chance to ask them your own questions in our audience Q&A.
Who You'll Hear From: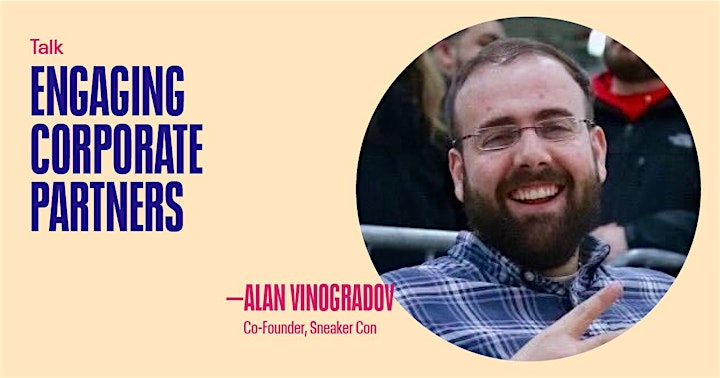 As you scale your events, the right corporate sponsorship can go a long way. But how do you find the right brands to team up with? And what's the best strategy for managing these partnerships? With Sneaker Con, Alan Vinogradov's been able to thread the needle, offering unique opportunities for brand partners to tap into sneakerhead communities around the country. Here, he'll offer a crash course in communicating your value and finding strategic brand partners to help grow and sustain your events.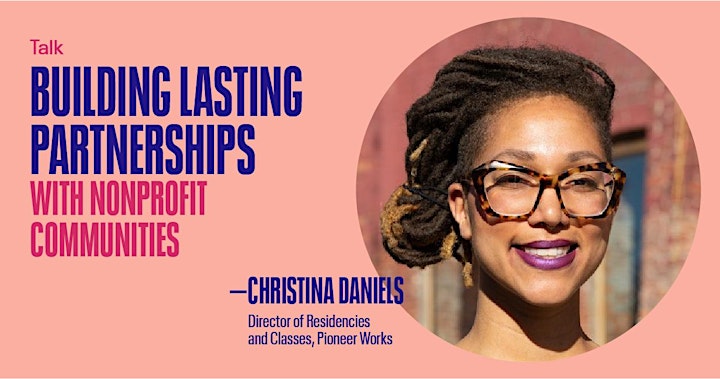 At Pioneer Works, Christina Daniels is a bridge, connecting the dots between artists, educators, community partners, funders, and more. Drawing on her experience at the innovative Brooklyn-based nonprofit, she'll share community-centered strategies for collaborating with peers, tapping industry networks, and expanding your audience to new frontiers.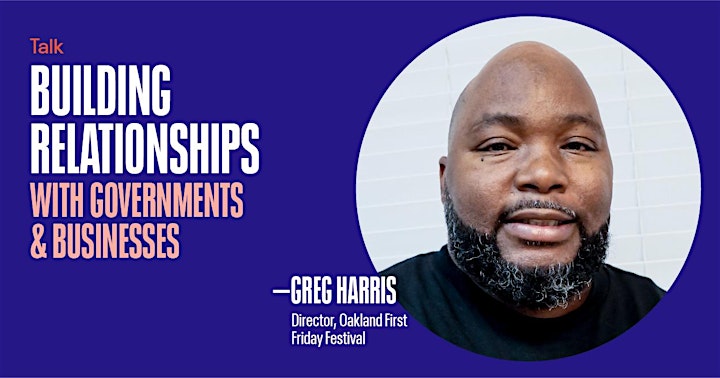 For more than a decade, Oakland First Fridays has been a Bay Area staple, bringing together artists, galleries, vendors, and more for a monthly celebration of culture and creativity. In this talk, Festival Director Greg Harris will share how they've built lasting relationships with government agencies and local partners by demonstrating real value to all parties involved. You'll learn how navigating these relationships can help you build events that create a tangible impact in your community and beyond.
What You'll Learn:
How to find and secure partnerships and grants in the non-profit world
How to work with local governments and businesses to ensure your event goes off without a hitch
How to communicate the value of your event to potential partners to get those sponsorship dollars
How to establish and manage relationships with big-name brands
We're looking forward to learning together. Register to join us live on 12/1.