Event Information
Location
Frauenthal Center for the Performing Arts
425 W Western Ave #200
Muskegon, MI 49440
Description
For conference information, visit reconevent.org
Resilience is one of the pillars to overcoming ongoing life challenges faced by veterans in their personal and professional post-military lives. Resilience is not a trait that people either have or do not have. It involves behaviors, thoughts, and actions that can be learned and developed by anyone.
WHAT IS RECON?
ReCon is a Resilience Conference focused on veteran, family, and community resilience.
Pioneering a veteran resilience movement starts with all of us. That's why ReCon: Resilience Conference focuses on bringing you the best speakers, resources, and practices to equip you with the tools you need to continue encouraging and strengthening others. Veterans, their families, community members, veteran service providers, and anyone interested in supporting veterans or gaining skills to grow resilience are invited to attend ReCon.
The conference includes a complete line up of distinguished speakers, informative lectures and panels, collaboration among peers, resource fair, and networking opportunities. Two different breakout sessions will be offered on specialized resilience skills-building training so you feel empowered to put what you learn into practice immediately upon returning home.
Attendees will gain tools to grow individual and collective resilience, as well as gain specialized information in the following areas:
Veteran-Centered Resilience: Understand how to support the holistic behavioral and mental health needs of veterans, veteran families, and veteran services;

Veteran Family Resilience: Explore how to foster preparedness for veterans and supportive services for their families; and

Community Resilience: Learn how to increase the capacity to prevent, prepare for, respond to, and recover from traumatic disruptions that pose ongoing risks to communities.
---


KEYNOTE SPEAKERS: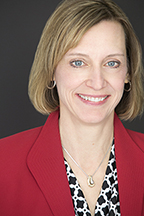 Mollie Marti, a social psychologist and attorney, is founding CEO of the National Resilience Institute, a U.S. nonprofit organization that equips helpers with trauma-informed tools to grow resilience. She also directs Worldmaker International, a global human resilience collaborative. Through these initiatives, she has convened several national and international resilience summits.
Dr. Marti's research examines the most important factors that drive group norms of hope, help-seeking, and resilience. Her frameworks, such as the THRIVE Resilience Model™, are used in the fields of community preparedness and recovery, law enforcement/military wellness, school-based resilience, and workplace mental health. She frequently lectures in these areas and provides resilience education directly to viewers through her Resiliency Matters TV show.
The author of several journal articles, her leadership books have been translated into eight languages. Prior to her nonprofit executive work, she directed an academic survey research unit, taught as a university psychology professor, and coached elite business and athletic performers, including world and Olympic competitors.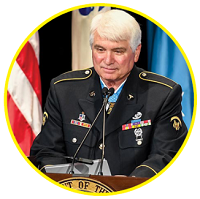 Spc. 5 James C. McCloughan was born in South Haven, Mich. He completed his tour of duty in Vietnam from 1969-1970. He distinguished himself during 48 hours of close-combat fighting against enemy forces, May 13-15, 1969. At the time, then-Pfc. McCloughan was serving as a combat medic with Company C, 3rd Battalion, 21st Infantry, 196th Light Infantry Brigade, Americal Division, in the Republic of Vietnam.
During this time frame, he saw a wounded soldier lying on the ground, too injured to move. McCloughan ran 100 meters to the soldier through an open field, ducking and dodging the crossfire of his company and a charging platoon of North Vietnamese Army. Upon reaching the wounded soldier, McCloughan shouldered him and raced back to the company, saving his fellow soldier from being captured or killed.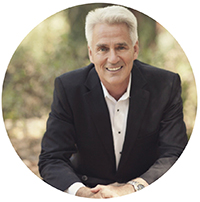 Bob VandePol serves as the Executive Director of the Pine Rest Employee Assistance Program. He is an active keynote speaker and has published business and clinical journals. In addition to journals, he has co-authored in books focusing on responses to hardships in the workplace. Along with journals and book chapters, Bob VandePol has also featured in video training courses. One of his many focuses includes examining how executive teams can lead organizational readjustment after tragedies. In doing this, he managed CCN's Command Center in Manhattan after the 2001 terrorist attacks. As a result of all of his experience, he has an excellent understanding of crisis response training, consultation, and service to faith-based organizations.
Date and time
Location
Frauenthal Center for the Performing Arts
425 W Western Ave #200
Muskegon, MI 49440