Recology AIR Connects: Recalled to Nature
Mark Baugh-Sasaki, Alicia Escott, and Minoosh Zomorodinia discuss using art to explore our evolving relationships to nature.
About this Event
The Recology Artist in Residence (AIR) Program is pleased to announce in collaboration with Saddleback College the second panel in our series, RECOLOGY AIR CONNECTS, focused on rotating themes that connect artists and ideas.
Titled after Saddleback College's upcoming virtual exhibition of work made at Recology curated by former AIR artist, Barbara Holmes, the panel "Recalled to Nature" brings together three vibrant voices from the Bay Area: Mark Baugh-Sasaki, Alicia Escott, and Minoosh Zomorodinia. In conversation with our moderators, Barbara Holmes and Victor Yañez-Lazcano, the artists will discuss how they use art to explore the intersection of our social, political, and historical relationships to nature.
This event will also stream live on our YouTube Channel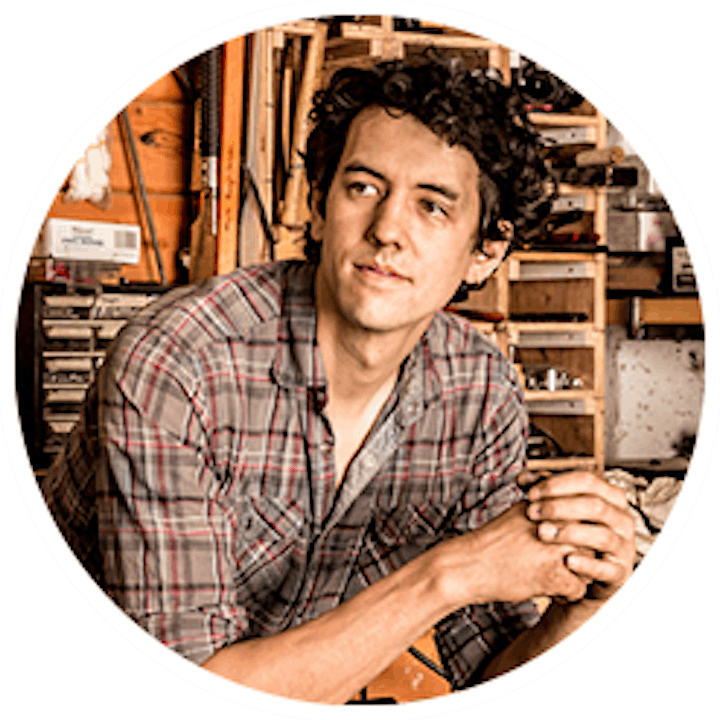 Mark Baugh-Sasaki was born and raised in San Francisco. Throughout his childhood he was exposed to nature and the natural environment. As he grew, he became fascinated by its physicality and its role in today's culture. In 2000 he moved to Pittsburgh, Pennsylvania to attend Carnegie Mellon University. His stay in Pittsburgh completely transformed him as an artist and as a person. The relationship that the city has with the natural environment and the lasting effects the steel industry had on the landscape was completely engrossing. The land was transformed from old growth forests and pristine rivers to an industrial wasteland. His experience watching this post-industrial landscape transform back into a habitable space changed his work. The relationship that he saw unfolding before him between the natural and industrial became a cornerstone for the development of his use of reclaimed wood, found stone, steel, and cast metal. Upon returning to San Francisco, he continued his investigations and observations surrounding the intersection of the natural and human-made and his practice as a sculptor and installation artist.
Alicia Escott is an interdisciplinary artist based in San Francisco. She practices in solidarity with thinkers across fields undoing the construct of "nature" as a thing separated from us and our world. Escott is interested in how we each are negotiating our immediate day-to-day realities and responsibilities amid an awareness of the overarching specter of climate change, mass-extinction and the subsequent unspoken individual and collective experience of loss, heartbreak and longing— and the related social and political unrest it produces. She approaches these issues with an interstitial practice that encompasses writing, drawing, painting, photography, video, sculpture, social-practice and activism.
In 2019 Escott was an Artist in Residence at Recology, The Growlery, Djerassi, Anderson Ranch Arts Center, the JB Blunk Artist Residency and Irving Street Projects. Her work has been shown in over 90 art institutions, galleries and alternative spaces— including exhibitions at the Headlands Center for the Arts, the Berkeley Arts Center, Yerba Buena Center for the Arts, the San Francisco Maritime Museum, The Berkley Art Museum and Pacific Film Archive, and The Museum of Contemporary Art Santa Barbra. She holds an MFA from California College of the Arts, where she received the Richard K. Price Scholarship and a BFA from the Art Institute of Chicago. Escott is a founding member of 100 Days Action and half of the Social Practice Project The Bureau of Linguistical Reality. Her work has been featured in the Economist, The new Yorker, KQED, MOMUS and many others.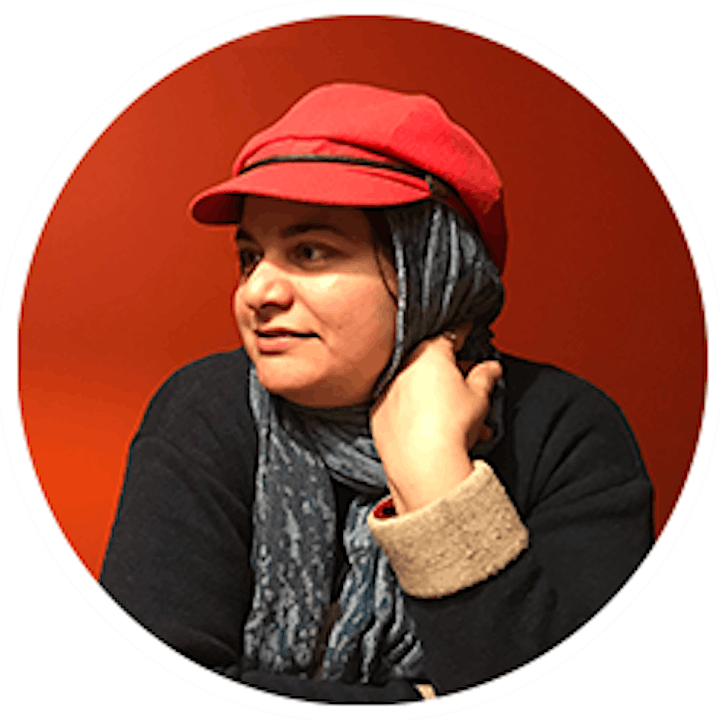 Minoosh Zomorodinia is an Iranian-born interdisciplinary artist who makes visible the emotional and psychological reflections of her mind's eye inspired by nature. She employs walking as a catalyst to reference the power of technology as a colonial structure while negotiating boundaries of lands.
Zomorodinia earned her MFA in new genres from the San Francisco Art Institute, and holds a Masters degree in Graphic Design and BA in Photography from Azad University in Tehran. She serves on Southern Exposures's curatorial council, the Berkeley Art Center Program Committee, and as a Board Member of Women Eco Artists Dialog. She has received several awards, and residences including the Kala Media Fellowship Award, Headlands Center for the Arts, Ox-Bow School of Art and Artists' Residency, I-park Foundation, Santa Fe Art Institute Residency, Djerassi Residency, and Recology Artist Residency.
She has exhibited locally and internationally at Yerba Buena Center for the Arts, San Francisco Arts Commission, Pori Art Museum, Nevada Museum of Art, and ProARTS. Her work has been featured in SF Chronicle, Hyperallergic, Sf Weekly, KQED and many more. She currently lives and works in the Bay Area.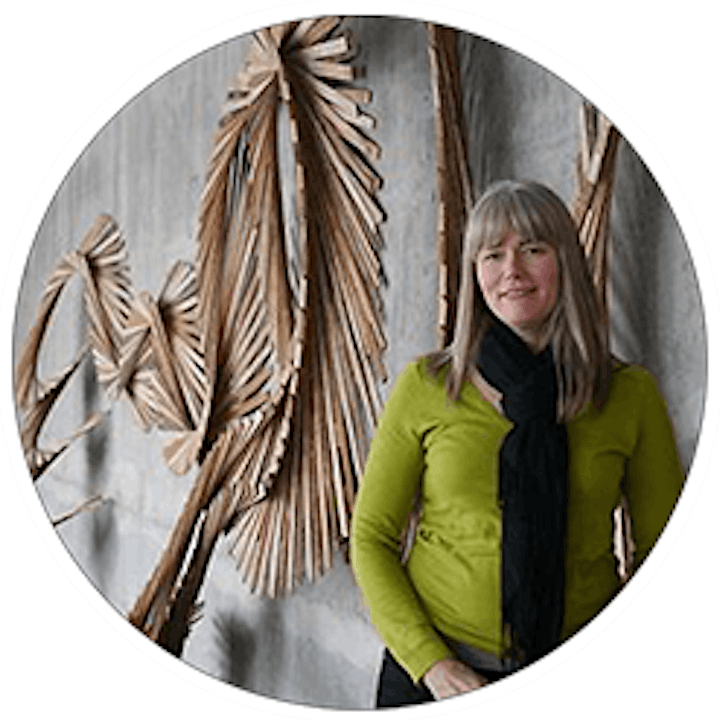 Co-moderator, Barbara Holmes, was born and raised in Southern California. She attended Brigham Young University for her undergraduate studies and did her graduate work at San Diego State University where she received her MFA. Barbara has exhibited nationally and internationally, is a Sam & Alfreda Maloof scholarship recipient, and has been awarded art residencies at Anderson Ranch Arts Center, Capital City Arts Initiative, Facebook, I-Park, Penland School of Crafts and Recology. Her artwork often utilizes material reclaimed from the waste stream, transforming seemingly untidy material into carefully crafted forms and site-specific installations. She has been commissioned for projects at Facebook Headquarters, for collectors Laura and Gary Lauder and has work in the permanent collections at San Francisco Museum of Art (SFMOMA) and Recology (et al.). Barbara has extensive experience in museum display and exhibitions as a lead carpenter and preparator working in renowned institutions such as the San Diego Museum of Art, Berkeley Art Museum and Pacific Film Archive, and Oakland Museum of California. She has taught art and design for over 20 years; as a visiting lecturer at the University of Wisconsin-Madison, at California College of the Arts in San Francisco, and currently as an Associate Professor and Director of the Art Gallery within the Art Department at Saddleback College.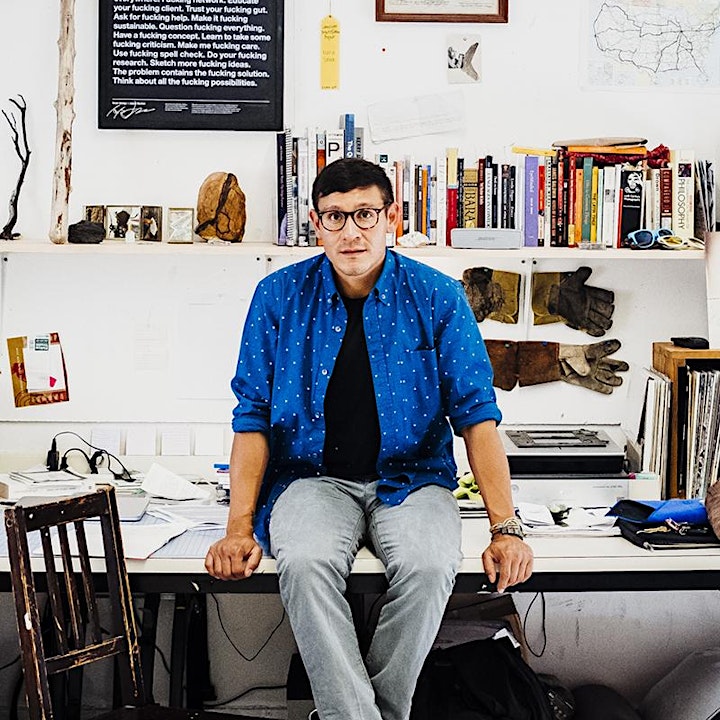 Co-moderator, Victor Yañez-Lazcano, is an artist based in Berkeley, California. Since 2009, his practice has utilized photography, sculpture, performance and installation to explore the formation of his family's identity as it transitions from immigrants to first, second and third-generation Mexican Americans. He received his MFA from Stanford University and his BFA from Columbia College Chicago. While in Chicago he balanced a freelance career in both commercial and fine art photography. During this time, he worked as an arts educator through the Museum of Contemporary Photography Picture Me program and Columbia College's Project AIM (Arts Integration and Mentorship). In 2012, Yañez-Lazcano helped co-found LATITUDE, a non-profit community digital lab for photographers in Chicago. His work has been exhibited at numerous spaces including Patricia Sweetow Gallery (San Francisco), Royal Nonesuch Gallery (Oakland), Natalie & James Thompson Art Gallery (San Jose), Alibi Fine Art Gallery (Chicago), as well as Mind/Matter Gallery (Rochester) and Aviary Gallery (Boston). Past residencies include Recology AIR (San Francisco), SOMA Summer (Mexico City), The Industry of the Ordinary's Summer School Residency (Chicago), and ACRE (Stueben,WI).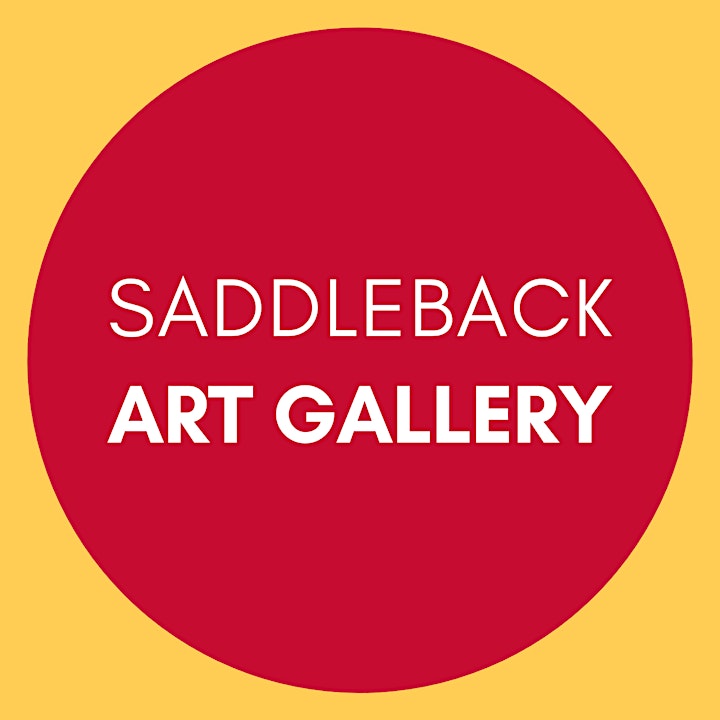 Saddleback Art Gallery is a non-profit gallery dedicated primarily to education, the enrichment of student learning, and elevating the cultural landscape of our community. Our Art Gallery provides students and South Orange County an important outlet for creative expression in traditional and contemporary art through exhibitions, visiting artist lectures, workshops, and special events. The gallery is an integral part of the instructional program and regarded as a learning lab and extension of the classroom.
Follow @saddleback_artgallery