Recognizing and Dismantling White Organizational Culture
About this Event
Bonnie Cushing comes back to Newark, NJ for the 2019 Nonprofit Capacity Building Series Session, "Recognizing and Dismantling White Organizational Culture".
Participants of this workshop will:
Understand what is white United States-ian culture;
Understand the beliefs and values of white United State-ian culture;
Recognize characteristics of white United States-ian culture in organizations;
Begin to explore the impact the culture has on professionals in the field; and
Learn antidotes to dismantling white organizational culture.
Following the morning session and lunch, Emma Wilcox of Gallery Aferro will deliver a keynote presentation to continue the morning's discussion, using a queer feminist perspective and drawing from 16 years of lived experience with Aferro, a grassroots, Newark-based, artist-run space. As a artist/nonprofit worker, Wilcox employs conceptual strategies to address jargon, false binaries, and hyperbole, and imagine other worlds beyond our inherited structures of power, access, and outcome.
WHO SHOULD ATTEND:
Non-Profit Leaders of all levels and Board Members of all races and ethnicities.
ATTIRE:Comfortable and casual dress is recommended, jeans are welcomed.
COST:Thanks to the generous support of our funders, we are excited to offer this workshop as a "pay what you can" opportunity. Any support you provide helps to cover the costs of providing the workshop and continuing our support of nonprofit leaders. The price of this workshop is valued at $120.
If you are unable to contribute to your ticket cost and need to register for a free seat, please email Vicki at VMFmpa@business.rutgers.edu and we will be happy to help.
Advance registration is required. Includes continental breakfast and lunch.
The cost of this program has been underwritten by support from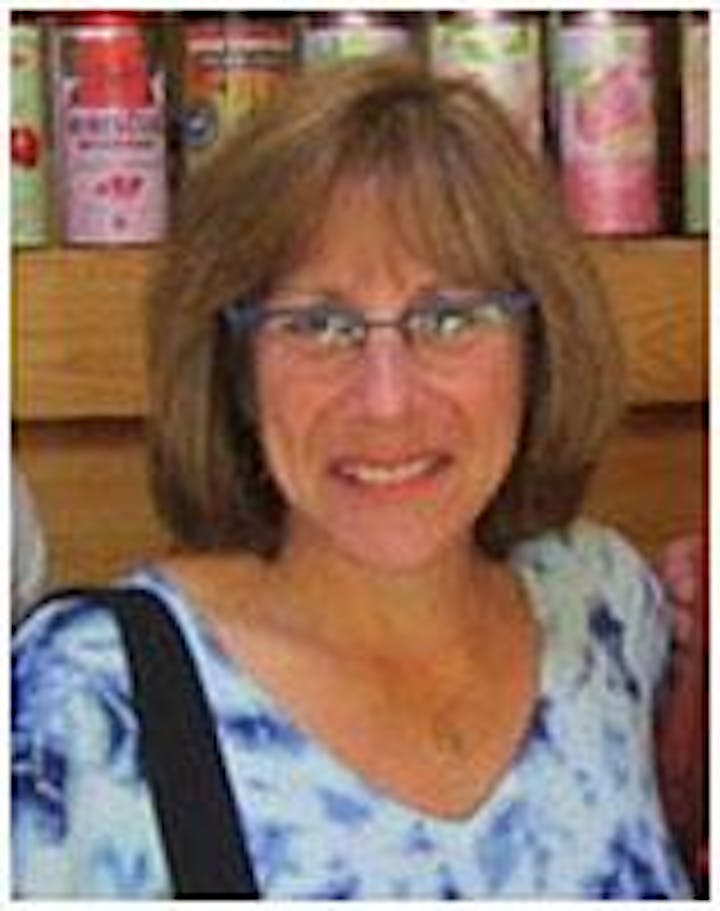 WHO IS Bonnie?
Bonnie Cushing is a Licensed Clinical Social Worker and an Antiracist Organizer and Educator. She has worked in the mental health field for 25 years as a family-systems therapist and group facilitator, and has devoted herself to the movement for racial and social justice.
She received her MSW from Adelphi University, her training as a family therapist from the Multicultural Family Institute of New Jersey, and her antiracist training from the People's Institute for Survival and Beyond. In 2010, she was the Lead Editor of the book Accountability and White Antiracist Organizing: Stories From Our Work, and is currently editing a book about the quest for a spiritualized racial justice practice.
Bonnie is a trainer with the People's Institute for Survival and Beyond, a member of the People's Institute's Northeast Leadership Collective and its white affinity group, European Dissent, and a co-founder of the North Jersey Chapter of the AntiRacist Alliance. She has been the Vice President of the board of the Center for the Study of White American Culture for the past 5 years, where she also develops curriculum and co-facilitates workshops on issues of white culture, white privilege and white identity.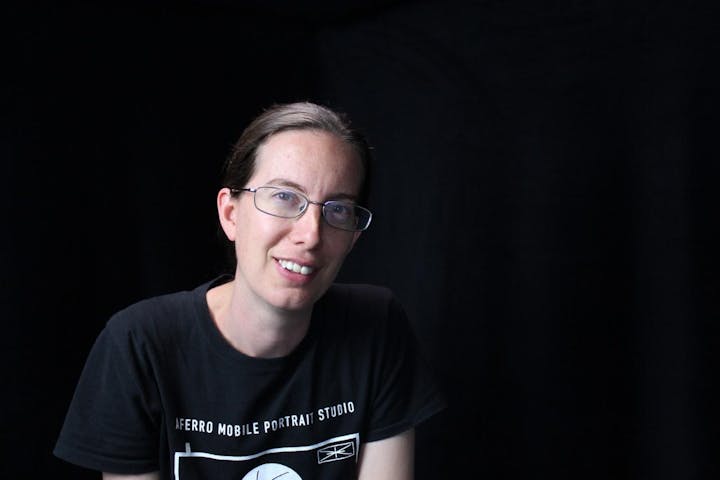 WHO IS Emma?
Emma Wilcox is the Gallery Director at Gallery Aferro, where, with co-founder Artistic Director Evonne Davis she has designed and implemented hundreds of exhibits, public programs, educational initiatives, public art projects as well as more than two dozen publications. Since 2003 we've earned 5 consecutive citations of excellence from NJSCA. Many of our efforts have been highly collaborative in nature, involving dozens of other nonprofits, museums, galleries, and collectives, such as our 2012 digital animation "remixes" by Newark youth of Newark Museum collection artworks, our 2013 project, Jan Sawka 1946-2012: Reflections on Everyman, which focused on the life and work on Polish exile, artist and activist Jan Sawka, including Sawka's support of the Solidarity movement, or our ongoing project about Newark's Kea Tawana and her ark, a large-scale community oral history project in collaboration with the Price Institute for Ethnicity, Race and the Modern Experience, Rutgers-Newark. She recently gave a 2016 TedX talk about art, audience, community, power dynamics, resistance, and the "strange and enduring power of arts experiences" such as the Aferro Mobile Portrait Studio. She studied photography at the School of Visual Arts and was part of the 2015-2017 cohort of the the Prudential Foundation Nonprofit Executive Fellows Program at the Institute for Ethical Leadership at Rutgers Business School. Within the greater tristate area, as a mentor, educator, and neighbor, she answers to shouts of HEY GALLERY LADY! The co-directors were invited to join the 2013 convening of the Gustav Heningburg Civic Fellowship, Rutgers Institute for Culture, Ethnicity and the Modern Experience, and jointly shared the honor of the Printmaking Center of NJ's 2013 Erena Ray Award for Art and Social Justice.
She is a working artist and writer, maintaining an artistic and curatorial interest in history, including the history of artist communities. As a photographer she is concerned with environmental justice, land usage, eminent domain, and the role of individual memory in the creation of local history, with work in the collection of the Philadelphia Museum of Art. Her solo exhibitions include Where it Falls, The Print Center, Philadelphia, PA and William Patterson University Galleries, Wayne, NJ, 2012, Emma Wilcox, 2010 at Gitterman Gallery, New York, NY, Salvage Rights, Real Art Ways, Hartford, CT, 2009 and Forensic Landscapes, Jersey City Museum, 2007. She is the recipient of a Harpo Foundation Grant, a NoMAA Creative Grant, a NJ State Arts Council Fellowship for photography, the Camera Club Of NY residency, the Newark Museum Residency and was a core participant in Night School at the New Museum in 2008. She participated in Emerge 7, Aljira, Newark, NJ and AIM 29, Bronx Museum, Bronx, NY. Where It Falls, a traveling exhibition and publication of her artwork, was inspired by a text fragment from the original 1713 survey of Newark, encountered when she was an artist in residence at the Newark Museum, and was reviewed in Art in America. She has worked with former Special Collections librarian for the Newark Library Jared Ash on several projects and has been featured on Women in Photography, the New Yorker, American Suburb X, Lolife and Black and White magazines, and the New Yorker's photo blog, Photo Booth and has written for Bomb, Zing, and Influence magazines. She lectures regularly on art and cultural engagement topics for organizations ranging from the College Art Association, the NJ Historical Society, Rider University/NJ Arts Pride, Rampo College, NYFA, and many others. She lives by the river.