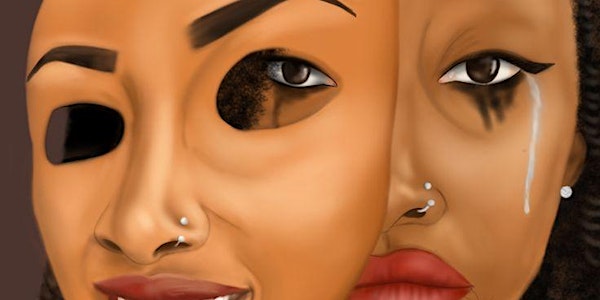 Reclaiming Your Identity: Taking Off The MASK!!!!
By Broken Crayons Still Color - BCSC.Me
Date and time
Saturday, November 11, 2017 · 9am - 1pm PST
Location
Grand Long Beach Events Center 4101 East Willow Street The Pacific Room Long Beach, CA 90815
Description
Reclaiming Your Identity: Taking Off The MASK!
This event is for the young and the seasoned person who is tired of trying to fit in, for those who think they have messed up so bad that there is no hope for a future, the person that just can't take one more rejection - you are NOT going to want to miss this!!
We all have this in common: we don't know how much we are loved, needed and purposed to create a MASTERPIECE! We hide our natural gifts behind a mask that we think people can't see behind.
We were all created for a SPECIFIC PURPOSE and God will get ALL the Glory!
This workshop/conference is INTERACTIVE and we will share with you how "BROKEN CRAYONS STILL COLOR" - Space IS LIMITED so purchase your ticket early!
The festivities begin at 9:00 am you won't want to miss a thing!!
Brunch to include Coffee/Tea/Juice
A "SWAG" Bag
Praise & Worship
Interactive Workshop "Supplies Included"
"The Mask I Wear"
A Word About Broken Crayons
Guest Speaker - Mrs. Monica Johnson - From Broken To Breathtaking

Pray With Me - A means of Grace
Vendor Shopping - Before & After Conference
GUEST SPEAKER:
Mrs. Monica Y. Johnson - Monica is an author, life coach, TED Talk Presenter, minister, and a business managerial professional with over twenty-five years of experience in cost, taxation, and operational management with a Fortune 100 company.
Monica is Founder and Chief Executive Officer of Monica Johnson Enterprises LLC, which includes the brands That Girl is S.M.A.R.T., Publishing House, Reclaim You for women, and OneWordMovement Charities, a nonprofit organization for mentoring young girls. She achieves all of this while being a wife and mother of two. Monica and her family resides in Frisco, Texas.
About the organizer
BCSC is about nothing you've experienced will be wasted.
No matter what you have experienced, it could changes someone elses life - if you share it.
You are pulled from the box - but you think because you have been worn down, broken and misused you are no longer valueable.  I'm here to tell you, that's not true - as a matter of a fact, you are more valuable!!  You can still color and be part of the "MASTER'S PLAN"
We are beautiful and we were created with a specific purpose in mind.
God specializes in "Broken Crayons Still COLOR!
As long as one person is changes - it is a success!!