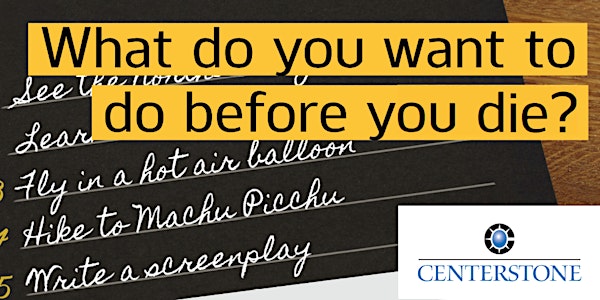 Reclaiming Lives After Dark featuring Ben Nemtin
When and where
Location
Montgomery Bell Academy 4001 Harding Pike Nashville, TN 37205
Description
Reclaiming Lives After Dark
Tuesday, February 4, 2020
Montgomery Bell Academy
4001 Harding Pike | Nashville, TN | 37205
7 PM | Doors open at 6:30 PM
VIP Reception begins at 6 PM
What is at the top of your bucket list? Bungee jump off a bridge? Hike a mountain? Cook a five course meal?
Join Centerstone for an immersive event to help you dig deep and think about the things you want to do before you die with guest speaker, Ben Nemtin. Ben will inspire you with his personal journey checking things off his bucket list, which led him to help others do the same.
Bucket lists encouraged, confidence required.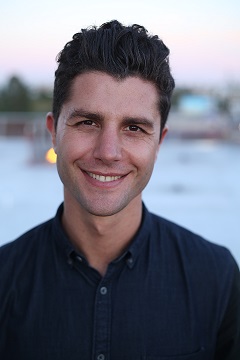 Ben Nemtin is the #1 New York Times bestselling author of What Do You Want To Do Before You Die, the star of the MTV show The Buried Life, and an internationally renowned keynote speaker. As the co-founder of The Buried Life movement, Ben's message of radical possibility has been featured in major media including The Today Show, The Oprah Winfrey Show, CNN, FOX, ABC, CBS, NBC News, and more. Oprah Winfrey called Ben's life work "truly inspiring."
In a pit of depression, Ben and his three best friends decided to create the world's greatest bucket list to make them feel alive. They bought a rickety old bus and criss-crossed North America, achieving the unthinkable. And most importantly, every time they accomplished a dream, they helped a complete stranger cross something off their bucket list. From playing basketball with President Obama to streaking a soccer field, from raising over $400,000 for charity to placing a record-breaking $250,000 bet on roulette—Ben's bucket list quest has inspired millions to chase their dreams.
Parking Information
Parking is available in the parking garage, which is located at the South Wilson Blvd. entrance to the school (205 South Wilson Blvd). The garage has two levels and any open spot is free to take. Additionally, there is parking on the other side of campus, at the Montgomery Bell Avenue entrance to the school. There are many surface lots at these entrances to the school, and all of those spots will be available as well.