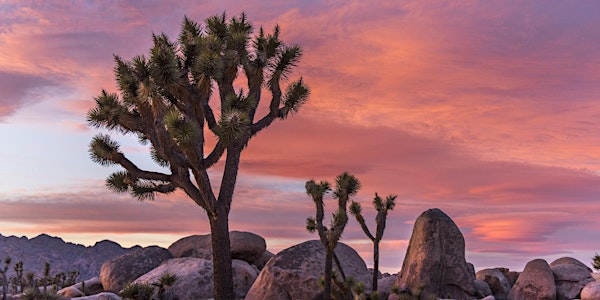 Recharge Your Soul - 2020 Spiritual Wellness Retreat in Joshua Tree
When and where
Location
Joshua Tree Joshua Tree, CA 92252
Description
About the Event
Can you feel the energy of this new decade?! We are in the beginning of a new collective chapter and there is no better time than now to reset and connect back to yourself.
Join us in welcoming this new decade and new spring season, a time of rebirth and renewal, in Joshua Tree for a 3 night, 4 day retreat under the stars. We will be deep diving into what brings us joy, empowering ourselves to realign with our dream life, and giving ourselves permission to recharge our mind, body, and soul.
You can expect meditation and yoga, journaling, curated workshops and discussions, quality time in nature, sacred ceremonies, incredible wholesome food, and of course, new friendships, and a spontaneous dance party or two.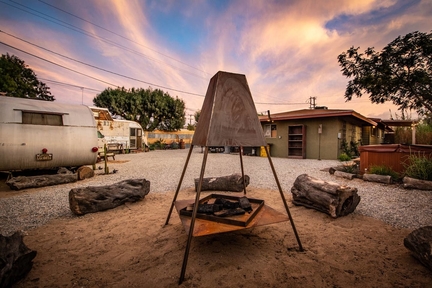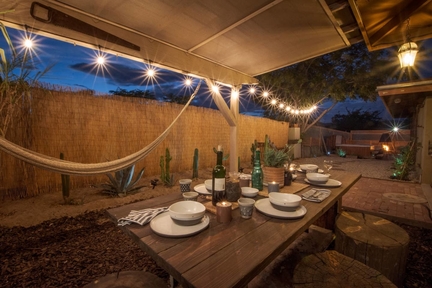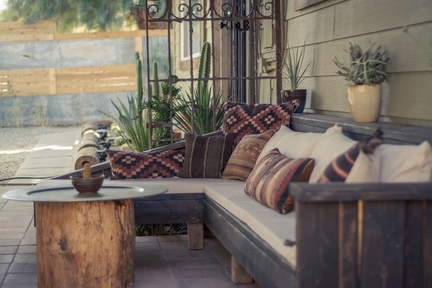 What's Included
-Accommodation
-Private chef for all meals (dinner on Thursday - breakfast on Sunday)
-Curated workshop sessions
-Journaling prompts and time for reflection
-Daily yoga and meditation
-Sacred cacao ceremony
-Sound bath healing session
-Free time to explore downtown Joshua Tree, soak in the jacuzzi, or just relax
-Wellness goodie bag
-Other exciting surprises!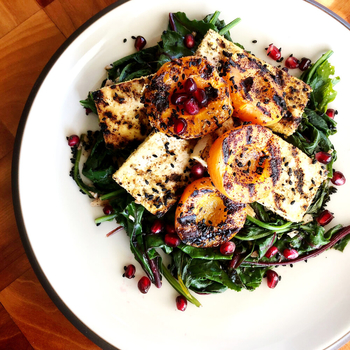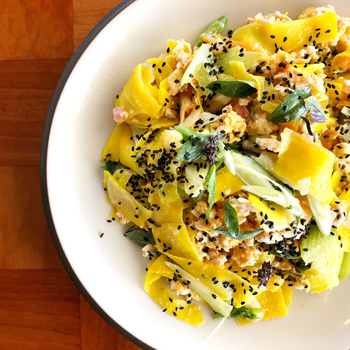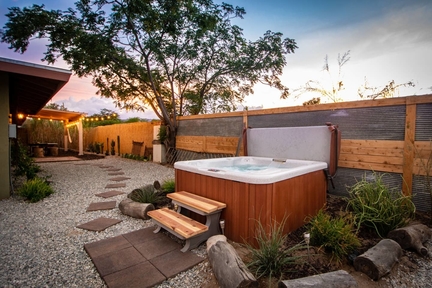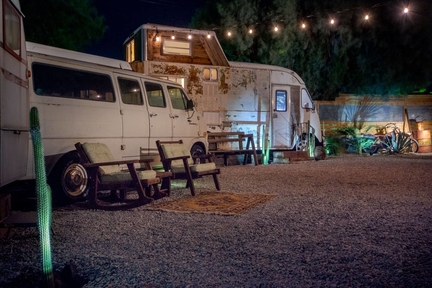 Optional Excursions & Add-Ons *Depending on interest these may vary
-Guided sunrise hike through Joshua Tree National Park
-Birth chart astrology readings
-Massages
-Facials
Event Themes
-Rest

-Recharge

-Realign
We will have multiple workshops, ceremonies, and discussions to fully embrace these three principles! Stay tuned for more details soon.

About the Venue & Accomodations
We've rented an incredibly beautiful home in the heart of downtown Joshua Tree. The property is reserved for just our group and is not only designed as a stylish desert oasis inside, but has a sprawling outdoor space equipped with a jacuzzi, fire pit, hammocks, an outside dining area, plenty of space for quiet and comfy reflection, and last but not least, spectacular star gazing views.
Each bedroom (or remodeled vintage camper van) has a queen bed that will be shared between you and one other guest, unless you've booked a private room. We will have an intimate retreat with 10 people and there are 3 full restrooms to share between the group. There is a fully stocked kitchen, but you won't need to worry about any cooking since we have a private chef!
During any free time, we are conveniently located less than a 10 minute walk from Downtown Joshua Tree and a short drive from the park entrance.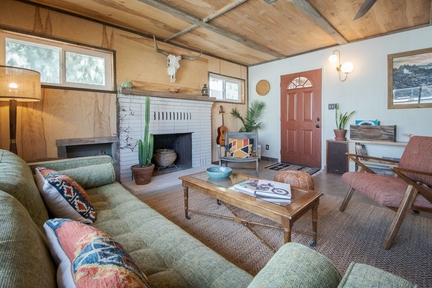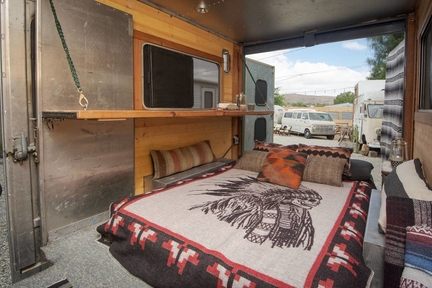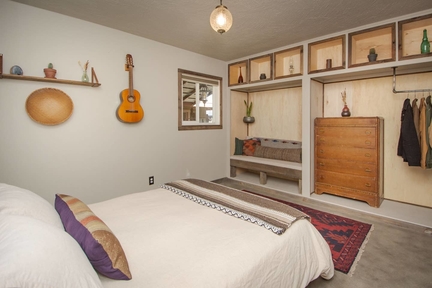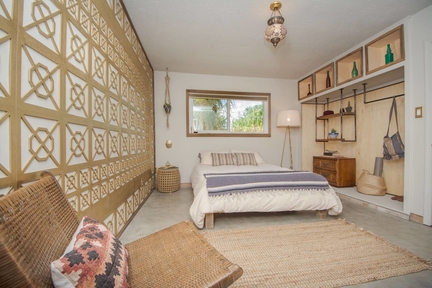 Pricing
Standard Price

$1111 - Shared Room (Queen Bed), Shared Bathroom
$1500 - Private Room (Queen Bed), Shared Bathroom
Greetings from the Hosts

Rosaura Alvarez
Hi! Thank you so much for stopping by our page – it truly means so much. My name's Rosaura and it is so good to virtually meet you. I'd like to take a moment to share with you a little bit about a realization I had about a year and a half ago that completely changed the direction of my life. It all started with an emotional breakdown – like bawling on couch filled desperation type of breakdown. It happened on an evening after I had gotten home from work and I remember sitting on my couch, with the lights and the tv turned off just staring into the distance asking myself what was wrong with me. I was visibly upset/frustrated but I couldn't figure out the why. The more I sat with my thoughts the more frustrated I got to the point where I did the only thing I felt could help – I began to bawl. I cried as if I had just experience a heartbreak and started asking God what was wrong with me. Was I depressed? Bi-polar? A million thoughts would come and go through my mind so I did what any millennial would do – I grabbed my phone and Googled "Why do I FEEL so much?" (I'm dead serious lol). To my surprise the search result completely changed my life. That day I learned that I am NOT the only person who 'feels a lot' and that people like me are called "empaths". I learned that I feel a lot because I easily pick up emotions, thoughts, sounds, basically anything with energy, and carry its weight on me (good or bad). It's like if emotions/thoughts/sounds were waves of energy and I happen to attract them like a magnet.
This newfound awareness was so profound to me because learning that I was an empath allowed me to realize that I have a beautiful gift and that my soul PICKED this for me. Though I had always known that I am here with a purpose this was the first time that I had experienced a feeling of complete happiness & gratitude knowing that this newfound awareness would be taking me in the right direction. My soul seeks deep connections with others and being able to create a space to bring people together is truly an honor that fills my heart with love and complete alignment. As I am writing this, I am still discovering what all of my gifts are but learning to be patient and trust the process because regardless of what lies ahead my heart KNOWS this to be true - when we live our lives in alignment with our soul's purpose, everything becomes absolutely magical and the guidance we seek is revealed to us. I'd like to leave you with one of my favorite quotes from the wonderful Oprah Winfrey that has served as a beautiful reminder to me:
"Your life is not static. Every decision, setback, or triumph is an opportunity to identify the seeds of truth that make you the wondrous human being that you are. ... When you pay attention to what feeds your energy, you move in the direction of the life for which you were intended." - Oprah Winfrey
Please find me on Instagram, I would love to connect! @rosaura_alvrz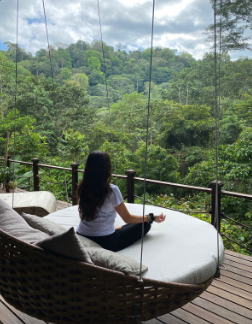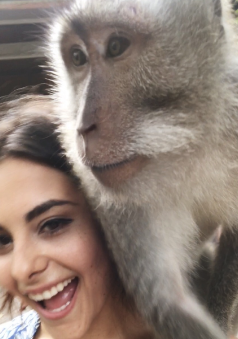 --
Markie Mullins
Hello and welcome! I am SO excited to meet you! My name is Markie and I'm honored to be leading this retreat alongside my dear friend, Rosaura. Telling you that I consider myself 50% Tupac, 50% Deepak would probably give you a good feel of who I am, right?! My journey into the spiritual world began as a young child - I spent countless nights asking my mom to pull my angel cards in awe of the "magic" they possesed. Over time, I came to truly value them as a tool to connect to my inner guidance. I was always fascinated by crystals, astrology, angel numbers and anything in that realm. Before long though, I hit high school, then college, and I shut that part of me away as it wasn't "cool." And as a business major, I didn't see those interests as viable career paths. I spent my post college years struggling to find fulfilling work, trying to force myself into these bubbles that were just not ME.
It wasn't until I had a bit of a meltdown that my mom suggested she guide me through a meditation. Afterwards, something big shifted in a major way. From then on, I began seeing angel numbers everywhere. I had no idea at the time they were drawing me back to my childhood interests and igniting a completely different career and life for me. Soon after, I was drawn to yoga, exploring all kinds of YouTube videos in my mini NYC apartment. I had no idea the Universe was preparing me for a major life change - my mom was suddenly diagnosed with cancer. The urgency of the situation pushed me to realize I wanted to truly pursue what brings me joy, creative expression, and gave me the flexibility to spend time with family. This is when the random idea of teaching yoga popped into my head, and soon after I packed my bags and traveled to receive my 200-hr teaching certificate in India. This experience led me to many incredible realizations and teachings, and I have since been on a journey of finding healing, gratitude, joy, self-expression, and more love. And now, I can't wait to share this with you! If you want to connect in the meantime, find me on Instagram @markierae