Recharge and RISE in 2020: New Year Breathwork and Ancestral Journey Circle

Saturday, January 11, 2020 from 3:30 PM to 6:30 PM (EST)
Event Details

As we look forward to set our goals in 2020 we must first look back. Honoring our Ancestors is important throughout many cultures and the more we understand the tremendous gifts and the patterns that we have inherited, the easier it is to flow into greater alignment in our everyday lives!
Join Kathleen Booker, the Jedi of Calm and Vanessa Codorniu, the Biz Bruja as we gather to create a community altar, circle in healing, journey to explore the spiritual heritage  and wisdom of your Ancestors and tap into the deep power of Breathwork to spiritually clear the way and integrate the power of the Ancestors for 2020!  
If you've ever felt a connection to people who have crossed over, wondered about your ancestors, remember your ancestors or feel like you have inherited "issues" and "gifts" please come to this circle! 
Explore your family's heritage and gifts that may have been passed down as well as ways of thinking, being and living that may need to shift. Embrace the gifts hidden in your family's past that are asking to be remembered through you at this time.  
We will share of those that have walked before us and release beliefs that have been "handed down" as we reclaim new spiritual sovereignty and greater connection!  Experience a deep journey and powerful, freeing breathwork to begin this year grounded, clear and supported! 
 What do you need to bring for this event: 
Please dress in white.

Bring items for the altar that you would like to charge with positive energy.
Bring a picture, item that belonged to a family member that has crossed over or something that represents them. 
We will gather, cleanse, sit in circle, honor our ancestors through a journey to retrieve gifts and heal stories that have been passed on.

We will receive guidance and then take some time to snack and ground before we head home. 




Bring a journal or somewhere to write what you receive during this time. 

We will close the circle at 6pm and have time to network, Q & A and mingle as we enjoy light snacks and beverages.

This event is limited to 15 people.

Early bird price is $97 and after will be $150
 It's our time! Let us  gather to release, recharge and renew for 2020!
so much love & blessings,
Vanessa & Kathleen
WHAT FOLKS ARE SAYING ABOUT KATHLEEN: 
"You are better than hot peppermint tea on a cold day! I feel younger today, 

more alive, connected and happy! Grateful for you." ~ 
Juliet S. 
"It's a new day. I'm feeling confident, settled, and filled with humility and grace. I'm in a good place. I want to thank you for helping me figure out this next chapter in my story."~ 
Christine Douda, Vice President Emblem Health
WHAT STUDENTS ARE SAYING ABOUT VANESSA: 
"Thank you, Vanessa!! The connection that I made to my deep intuition through the Intuitive Alchemy circle has been such a gift, something I have been looking for in myself for years. The support I now feel from inside myself is SO valuable and so important for everything I do. Vanessa's sincere belief in each of us having that internal guidance was such a support to me connecting with it and then to share it with the group and have Vanessa affirm it's validity, existence, wisdom was SO helpful. I can't wait for the next circle!!", Ayla Daley
"Vanessa is at the same time ancient, and moving swiftly towards the future. She has a deep recognition and appreciation for the wisdom of the elders and ancestors, while also understanding that we are moving towards different times, when flexibility of thinking and grounded-ness are essential elements in our personal and collective development. Vanessa does not tell you how to be, but helps you understand who you are, in order to help you grow. She is a New York treasure -- I don't think you'd find someone like her anywhere else! "-Randi C.
"When I started Vanessa's Intuitive Alchemy course I had no idea what to expect.  I was having a difficult time in my life experiencing the pain, anger,sadness and powerlessness of a friend who had gone through a traumatic life event. It was interfering with my life and causing great emotional upset for me.
Something told me I should take this course, and I am so glad I listened to my intuition. 
Through this workshop and working with Vanessa I discovered I was an empath and I had no protection from others I was feeling emotional pain from.
I have learned how to use my empathy and intuition in a healthy manner and have tapped into my intuition in a way I never knew I could.
I have always been a strong believer in actualizing reality.  It has always worked for me - right now I am still searching for what I want to actualize, howeverI strongly feel what Vanessa has taught me has been a great help in getting on that path. I am looking forward to the next workshop to further develop these attributes I had within me but never knew I had and never knew how to access.
I strongly recommend this workshop to any and everyone who wants to learn how to connect with and trust their intuition."~John Farrell
What some amazing people are saying...
"Working with Vanessa is like having the whole of the universe on speed dial. Phenomenal cosmic power...itty bitty priestess-woman!"~Kristen Kalp, BrandCamp
"Vanessa is incredibly gentle, and yet, extraordinarily powerful. If you are looking for support making change, I seriously suggest exploring the option work with Vanessa. She has a gift, and is a beautiful gem... She's a healer's  healer and a masterful guide."~Jennifer Racioppi Bandes, Women's Health+Success Coach 

"Vanessa has an exceptional gift. I recently had the opportunity to do an intuitive session with her. I found her to be gentle yet no nonsense. She was able to connect with themes that are currently looming large in my life, and provide much needed insight and inspiration. Her ability to articulate hidden depths and make the implicit explicit is truly moving. If you have questions, are seeking guidance, or just want to connect with a force bigger than yourself, you absolutely MUST speak to this modern wise woman. Absolutely amazing."- Liz Alton, Indie Blue Media 

"Vanessa has such a powerful vulnerability- a capacity to hear and to trust the information she is receiving from spirit. The depth of my healing at Vanessa's mystical hands was profound. She is a gorgeous soul and holds deep medicine with her gift of intuitive healing." ~Meggan Watterson, Founder REVEAL. Hay House Speaker+Author of Reveal: A Sacred Manual for Getting Spiritually Naked 
"Vanessa is a wonderfully gifted intuitive – no question is unanswerable, and no concern is left unmet. All of my experiences with her have been transformative and haveprovided me with deep insights, full of nuance and richly textured. She has been an invaluable treasure on my spiritual journey, and I cannot thank her enough".- Rev. Kandace Simmons, Spiritual Strategist

"If you are going to Vanessa, expect to be transformed. She is fully embodied, 100% present, and meets you where you are. She sees you in your greatest light and makes sure that you see yourself in that way too. More than a healer, Vanessa awakens." Kate Stefans, Emotional Eating Expert
Testimonials for my 8 week Intuitive Leverage program:
"This course is mind blowing on so many different levels!!! At first, I felt like a "novice-way-in-over-my head-I don't belong." But I trusted Vanessa and did the modules, assignments and live calls and appreciate that the recordings are always there to go back to. I was so in awe (intimidated) by the talent of the small group of loving, engaging and supportive intuitives who were instrumental in affirming and nurturing my intuition. The partnering up with the other students and remote viewing exercises were totally rad!"~Haunani Kekuna
"Intuitive Leverage with Vanessa Codorniu is the clearest, most practical course in intuition development online that I have experienced. Even as a seasoned intuitive, I found it to be a truly useful refresher packed with new information based on firsthand research and innovative and clearly explained exercises.
I would recommend it to anyone whether they are starting out or are looking to expand their skills, as it offers an outstanding foundation to anyone wanting to access deeper awareness for personal development and empowerment.
Vanessa is a profoundly gifted intuitive and priestess with a lifetime of practice and experience, and teaches from the heart with excellence.
Unlike many online courses, this one was filled with very active participants receiving tremendous individual attention from Vanessa, who's capacity to answer any and all questions regarding personal intuitive experiences and questions is unparalleled.
I'm so glad I had the opportunity to experience her work, and will recommend it as the number one course to take for anyone desiring a strong foundation for intuitive development. Fun, informative, experiential, and personal...I cannot say enough good things about it."
Oceana LeBlanc
Spiritual Relationship & Fulfillment Expert, Tantric Yoga Teacher, Shaman, and Writer
"We all have this amazing power called intuition. Most of us have enormous fears, blocks and confusion on how to use it. "Intuitive Leverage" teaches you to face your fears, get beyond the blocks and learn what I think is the most important lesson, to trust your inner voice and guidance. I HIGHLY recommend this program to anyone who wants to know how to unlock their fear and live their life with courage knowing they're following the right path.~Danielle Gordon, Marketing Muse & Badass Mom
"Literally haunted, my entire life, by a noticably effortless intelligence, an intensely deep and colorful emotional spectrum and a confidence that would both guide me toward success, yet away from the crowds, I was literally aching to find the clarity of Vanessa's INTUITIVE LEVERAGE program when I did.
Reframing my life experiences in these terms allowed me to finally begin seeing, feeling & using my unexamined, and veritably unpracticed intuitive abilities for what they are, instead of what they seemed to become through outside interpretation.
Vanessa's clear methodology of "giving structure to the invisible" is absolutely key when learning to interpret your own, personal abilities to access knowledge beyond your "learned mind." With lots of class participation, we learned to bear witness to each other's sensitivities in action!
Additionally, my previously instinctual needs to "cleanse," to wander in the wild, to eat what I, or another, has prepared with love and, most of all, to give of my joy in all directions were confirmed by Vanessa's platform.
In the past, taking care of myself was not a "permission-based" activity. The program verified that my "default settings" for self-care were actually necessary, and demonstrated to me that actively enjoying my life actually gives rise to better languages for sharing one's awareness and being a loving, creative force in the world we share."
Save This Event
When & Where

Balance Arts Center
151 West 30th street, 3rd Floor,
NYC, NY 10001


Saturday, January 11, 2020 from 3:30 PM to 6:30 PM (EST)
Add to my calendar
Organizer
Kathleen Booker is an effervescent native New Yorker. Her energy is infectious. Kathleen is passionate about Conscious Connected Breathwork therapy and knows first-hand the energy, healing, peace, and joy it creates in one's life. As a certified and insured Breathwork Coach, she has worked with many masters in the field of Conscious Connected Breathwork therapy. For over 10+ years, Kathleen has used her Breath coaching and intuitive skills to support individuals in clearly identifying areas in need of growth, healing and focused goal creation. Kathleen's instinctive sense of what will motivate and empower her clients is the impetus for their transformation.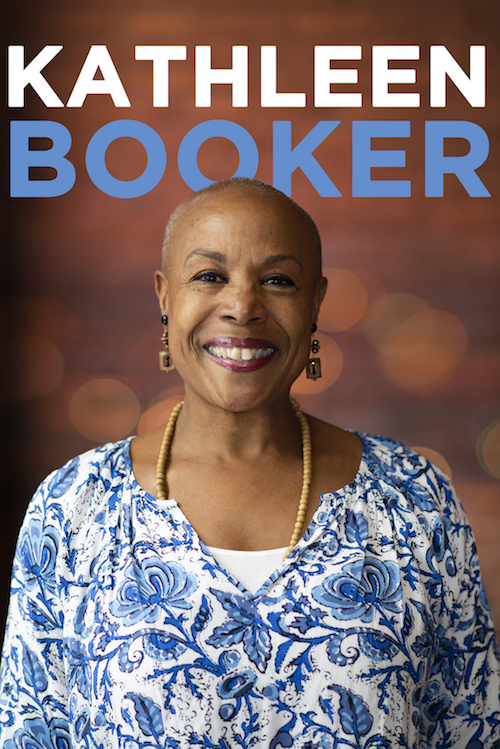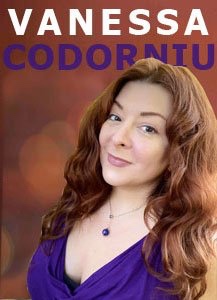 With more than 10,000 psychic intuitive sessions & with hundreds of students both in the US, Canada, Europe & Latin America, Vanessa Codorniu is an acclaimed psychic, astrologer, clinical hypnotherapist and soul business coach. 
Vanessa is the founder of Intuitive Leverage™~ an 8 week intuition boot camp that gives structure to the invisible so you can make your sensitivity your greatest advantage in life & business! 
This Argentine-American started doing readings at 16, became a professional intuitive at 22 and now guides seekers to break thru fears, connect to the practical power of their  intuition so they can serve the world powerfully with their gifts. 
She is also an empowerment facilitator for future young women leaders at the Bella Abzug Young Women's Institute.  She is an Akashic Records Consultant & Trainer with the Soul Journeys® Method and an Integrative Wellness & Health Coach certified through the Institute of Integrative Nutrition. Writer for The Examiner, Wild Woman Rising and her blog, The Daily Oracle.