Event Information
Location
Mayfair Farms
481 Eagle Rock Avenue
West Orange, NJ 07052
Description
THIS EVENT IS OPEN TO EVERYONE!
Register at: https://turnaround.org/event/joint-reception-iwirc-nj-guest-speaker-sara-ross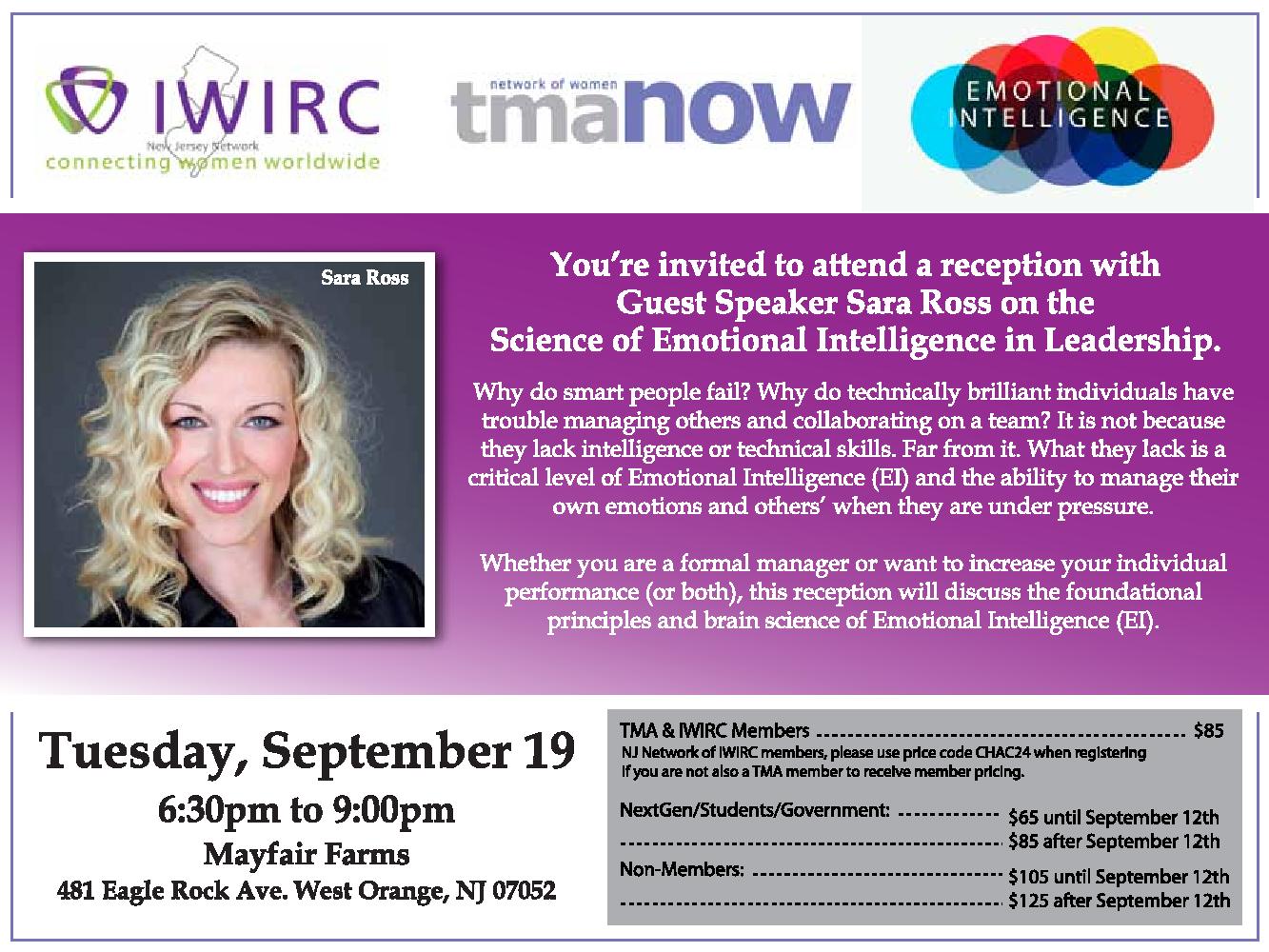 ATTN: IWIRC-NJ SPONSORS: Sponsors may use the event tickets included in their 2017 IWIRC-NJ sponsorship to attend at no charge. Platinum and gold sponsors are entitled to 3 tickets per event, silver sponsors are entitled to 2 tickets per event, and bronze sponsors are entitled to 1 ticket per event. Please email Betty Mantz at MantzSupportServices@verizon.net to use your free sponsor ticket(s) and do not register via the TMA website. NO REFUNDS OR CREDITS FOR FUTURE EVENTS. SUBSTITUTIONS ARE PERMITTED.
Date and Time
Location
Mayfair Farms
481 Eagle Rock Avenue
West Orange, NJ 07052