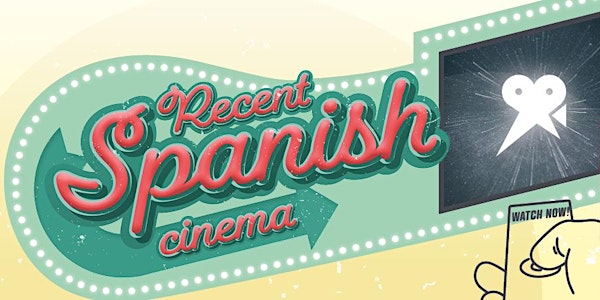 Recent Spanish Cinema 2020 Online Industry Panel
Join us for a live panel discussion with industry leaders about the current status of Iberoamerican cinema in the U.S.. Zoom Q&A on 10/25!
About this event
Hosted by the American Cinematheque in Los Angeles, ICAA, EGEDA US and The Olympia Theater in Miami and co-presented with FICG in LA.
As part of the Recent Spanish Cinema 2020 series in Los Angeles & Miami, we convene a panel of industry leaders to discuss the current state of Ibero-American cinema in the U.S. Hear the latest about Ibero-American productions and the promotion of Spanish-language films internationally. Learn about the different strategies the film industries of U.S. , Latin America and Spain have for dealing with COVID-19. And find out how Hollywood's perception of the Ibero-American film industry aligns with reality.
Moderator: Ximena Urrutia, Director of FICG in LA. Panelists include Paul Hudson of Outsider Pictures, Mexican actor and filmmaker Humberto Busto, casting director Carla Hool, SCHOOLGIRLS producer Valérie Delpierre, ICAA marketing director Tito Rodriguez, Mexican film & TV producer Leonardo Zimbrón and EGEDA US & Premios Platino Executive Director Elvi Cano.
Online discussion on Sunday, October 25 at at 11:00 AM PDT (2 PM Miami time,7 PM Madrid time). RSVP here to receive a link to the Zoom discussion. Your link will be sent earlier on the day of the event.