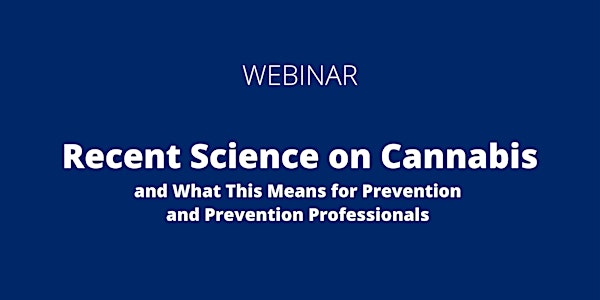 Recent Science on Cannabis and What This Means for Prevention and Preventio
Led by Jason R. Kilmer, Ph.D, hosted by the MN Regional Prevention Coordinators and MPRC.
About this event
As more states change the legal status of cannabis for non-medical or medical purposes, it is important to consider what this evolving legal climate means for prevention efforts. We will review the science related to cannabis and increasing THC concentration/potency, as well as the associations between cannabis use and mental health, academic outcomes, and risk for addiction. Opportunities for prevention and intervention will be discussed.
Objectives:
(1) Participants will be able to identify a screening measure for Cannabis Use Disorder
(2) Participants will be able to describe at least 2 risks/outcomes associated with cannabis use
(3) Participants will be able to identify at least one prevention opportunity for use on campus