Event Information
Refund Policy
Contact the organizer to request a refund.
Eventbrite's fee is nonrefundable.
Recordings and Goodies from Tahoe Spark 2020 2-DAY VIRTUAL RETREAT (April 4 & 5)
About this Event
Recordings from our online restorative healing summit - to feel grounding and support during these unique times and the constraints of physical distancing.
Want to re-light your Tahoe Spark Experience? Unable to attend the original live stream? Needed to take a bathroom break and want to see what you missed?
Check out the recording of our Zoom connected 2-Day Tahoe Spark Virtual community. Over 10 hours of content, presented by 13 facilitators, over 12 distinct sessions, take you on a journey to reveal your inner spark, grow that spark into a flame, embody that light, and to let that light shine!
It's in our nature to crave connection with other humans! This is why TAHOE SPARK has moved our healing retreat online – to bring people together during this tumultuous time in our lives. We need each other now more than ever.
Join us for these calming, grounding and healing online sessions from sound healers, yoga teachers, energy workers and more.
2-day Virtual Retreat *NOW* in the comfort of your own home - at *NOW* at your own pace too!
TAHOE SPARK SCHEDULE*
Recording 1: APRIL 4TH - FIND YOUR SPARK
Opening Ceremony, Welcome and Meditation (KC Kent)
Laughter Yoga (Jessica Brustad)
Guided Somatic Meditation (Joaquin Fioresi)
Soul Constellations (Rachel Alexandria)
Shamanic Energy Breathwork Journey (Tanya Fuller)
Sacred Sound Healing with Tibetan Bowls (Gyöngyi Ridenour)
Recording 2: APRIL 5TH - LIVE YOUR SPARK
Tai Chi (Mark Kuehne)
"Live your SPARK" – Dharma Talk, Journaling and Meditation (Kellee Rich)
AmpCoil™ Vibrational Healing and Meditation (Marianne Schneider & Evon Eisenberg)
Connection Fuels the Spark – Interactive Community Activity (Rachel Paz)
Heart Centered Yoga and Kirtan (Emily Weer)
Closing Ceremony (KC Kent, Orenda Blu)
Elevate. Illuminate. Congregate. ONLINE
Join us and together we will rise. ✨Together we shine brighter !✨
Facilitators:
See full schedule and session desciptions here
Want to partner to make Tahoe Spark a sustainable annual event in the Tahoe Basin and grow to communities nation-wide? I'd love your support to make that vision a reality. Donate here: https://www. gofundme.com/f/tahoe-spark
More about the Organizer:
Apothecary of Light
KC Kent, PhD, RMT, RYT
KC moved to Lake Tahoe, CA after getting her doctorate in Human Genetics in order to heal from the trauma and intense pressures of graduate school. While teaching snowboarding at Squaw Valley, she also began eagerly attending healing circles and eventually became a Reiki Master in 2014 on her path to finding happiness again. She returned to Tahoe in 2017 for her 200-hour yoga teacher training at the Wanderlust Studio. The success of Tahoe Spark in May of 2019, sparked KC to offer Tahoe Spark annually.
She conceived of Tahoe Spark as a love letter to the healers and community of Tahoe, as a way to honor and replenish what has been her deep sanctuary. She invited her teachers and heart-family to present their gifts as Tahoe Spark facilitators. She hopes you will experience even a fraction of magic she has received from each of them.
Photocred: Screenshots by Danielle Hankinson of Kindred Soul Photography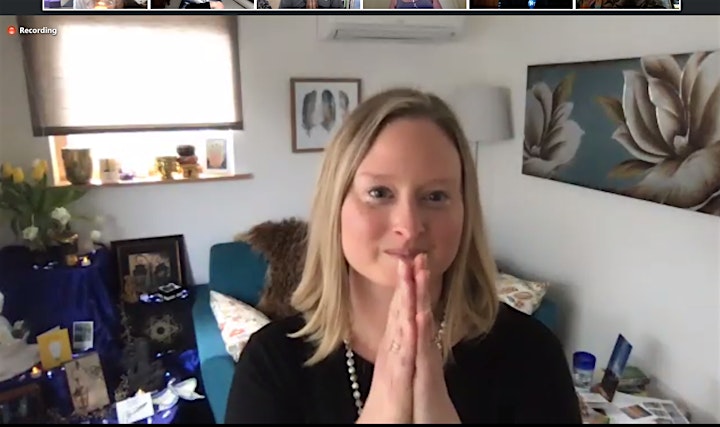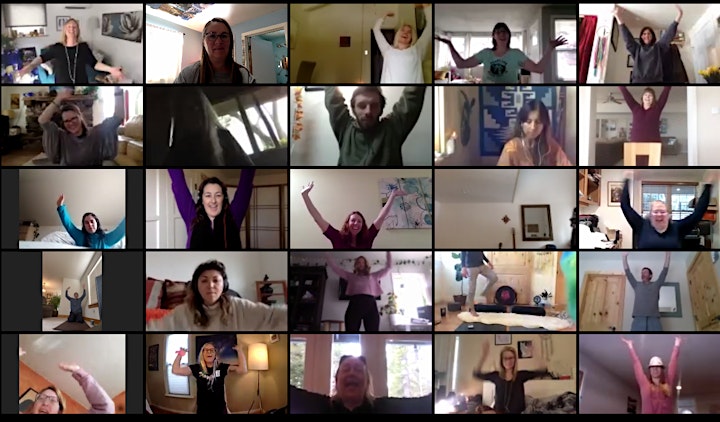 Date and Time
Location
Refund Policy
Contact the organizer to request a refund.
Eventbrite's fee is nonrefundable.