Vote! Our Freedoms were won with a High Price
About this event
Hi Family,
William Seymour experienced racism, name calling and having his leadership maligned by article in the La TImes…things haven't changed that much…
Join Apostles Fred & Wilma Berry, to pray for first responders , those who gave the ultimate sacrifice for Americans to enjoy our freedoms….September 11th at 5:30pm -7pm @ 312 Azusa Street, Los Angeles, CA 90012
Call our office for more information: 323-692-7268.
Bring your lawn chairs and American flags, parking is abundant on 2nd Street off San Pedro, cost $5-10.
Believers are experiencing the same type of warfare, let's stand up for our rights to vote and declare the truth in the public square to the Glory of God in Jesus Christ!
Invite your friends & family to come out to celebrate our freedoms & pray 🙏🏼
Sincerely,
Apostles Fred & Wilma Berry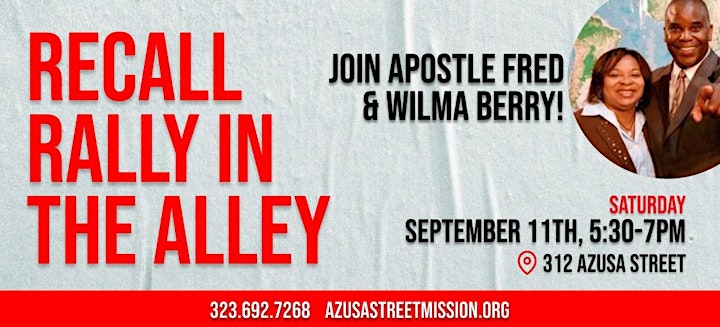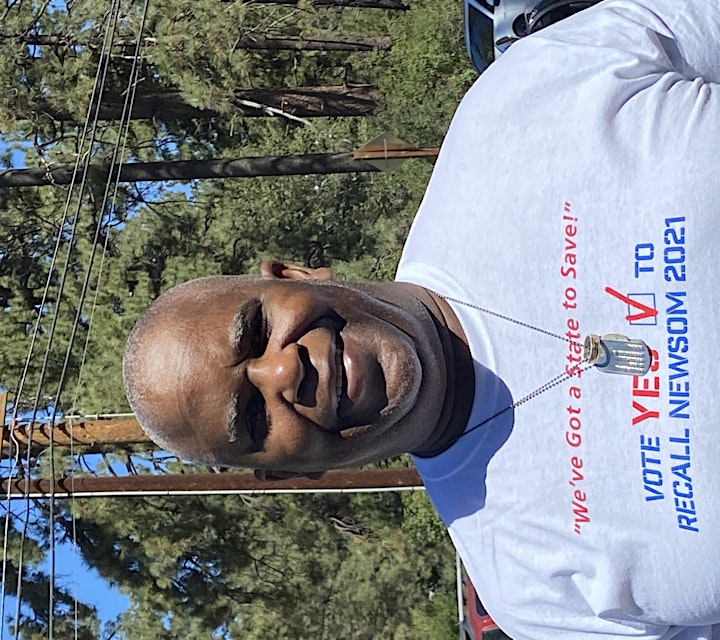 Think out of the box! Do something differently … Vote!
Organizer of Recall "Rally in the Alley " 312 Azusa Street
AZUSA STREET MISSION

Azusa Street Mission organizes and hosts an annual Azusa Street Festival,
called Azusafest. This festival
commemorates the Azusa Street Revival of 1906.
The Azusafest celebration, normally held in Los Angeles since 2006, began traveling to the nations when the celebration was invited to Ghana in 2011. In 2012 & 2013 Azusafest was held in Brazil with over 3,000 leaders in attendance. In 2014, AzusaFest returned to the United States. In 2016, we worked with "The Call" and  saw over 3000 persons at  Azusa Street Mission and several hundred homeless persons received hot meals.

Carrying the Flame of Azusa to the Next Generation throughout the Nations of the World!