If your 2021 goals include dedicating more time to self-care and self-love - this is for YOU!
About this Event
Your mind/body/soul has experienced so many disruptions in 2020. To go forward strong and well, you need a chance to RECALIBRATE.
This carefully curated, exclusive day-long retreat for only SIX women is that chance.
Guided by Kafi London @smartwomenonfire + Amanda Trevelino @amanda_trevelino, this is a time to reconnect... to yourself, and to a small community of supportive, socially distanced friends.
As you embrace the year ahead, it's important to release what no longer serves you and create space for what's next.
Together, we'll rest, reflect and enhance our capacity to be resilient by getting out of our heads and into our bodies with gentle yoga, self-care, healing mindful movement and mutual support.
✨ 9:45 - Seasonal Chai upon arrival
✨ 10:15 - Welcome Ceremony
✨ 10:30 - Grounding & Gratitudes
✨ 11:00 - Amanda's RECALIBRATION offering
✨ 12:30 - Unstructured free time for
- Fireside refreshments
- Personal reflection/rest
- Journaling
- Forrest bathing
- Connecting with others
✨ 2:00 - Kafi's RECALIBRATION offering
✨ 3:30 - Group Reflection & Commitments
✨ 3:45 - Closing Ceremony
✨ 4:00 - Final Toast & Goodbyes
BOOK NOW: ONLY 2 SPOTS LEFT - CLAIM YOURS NOW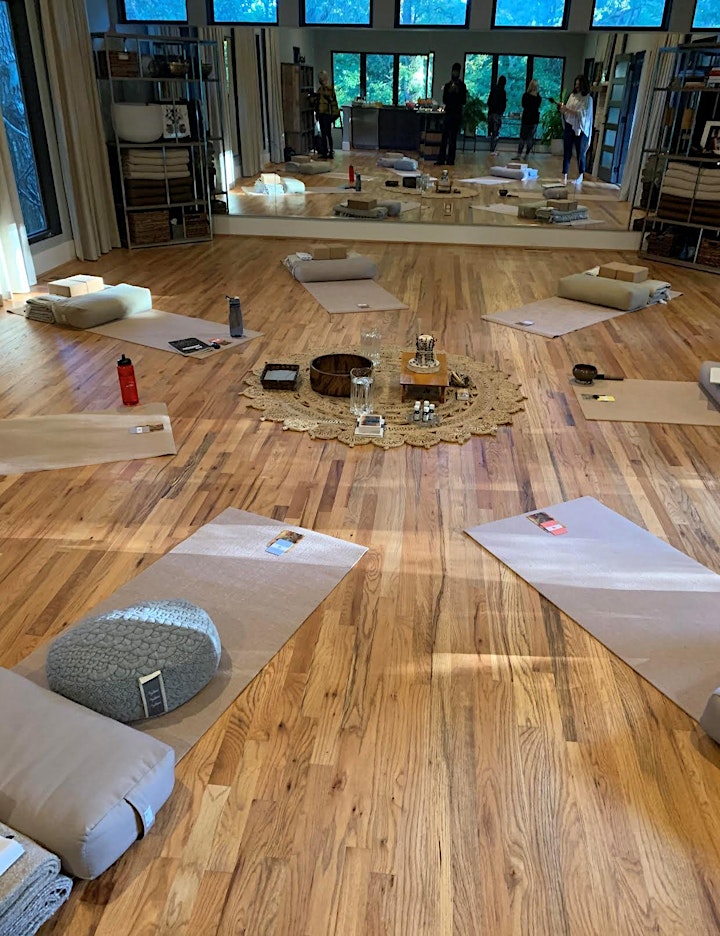 About your guides:
With a love of living life from the inside-out, Kafi London uniquely blends her expertise in mental fitness and leadership wellbeing to help women create a better future for themselves and their loved ones.
Kafi is internationally known for her work as a top transformation coach and mentor helping high-performers transition from the stress of conventional success to a lifestyle that is fulfilling, "juicy" and deeply rewarding.
Amanda Trevelino is a Yoga Therapist (CIAYT) and a Yoga Alliance Continuing Education Provider passionate about creating sacred space for women to BE. She specialized in Yin yoga for balancing the nervous system. An inquirer, seeker and student of life, Amanda has studied with spiritual leaders from India to Thailand, and she firmly believes in the guru within. She advocates for Self-health, knowing wellness begins in the mind and Spirit.
📸 @marsha_shackelford