Description
Join us for a discussion on how government at all levels can work to implement resilient and effective infrastructure to yield multiple and diverse benefits.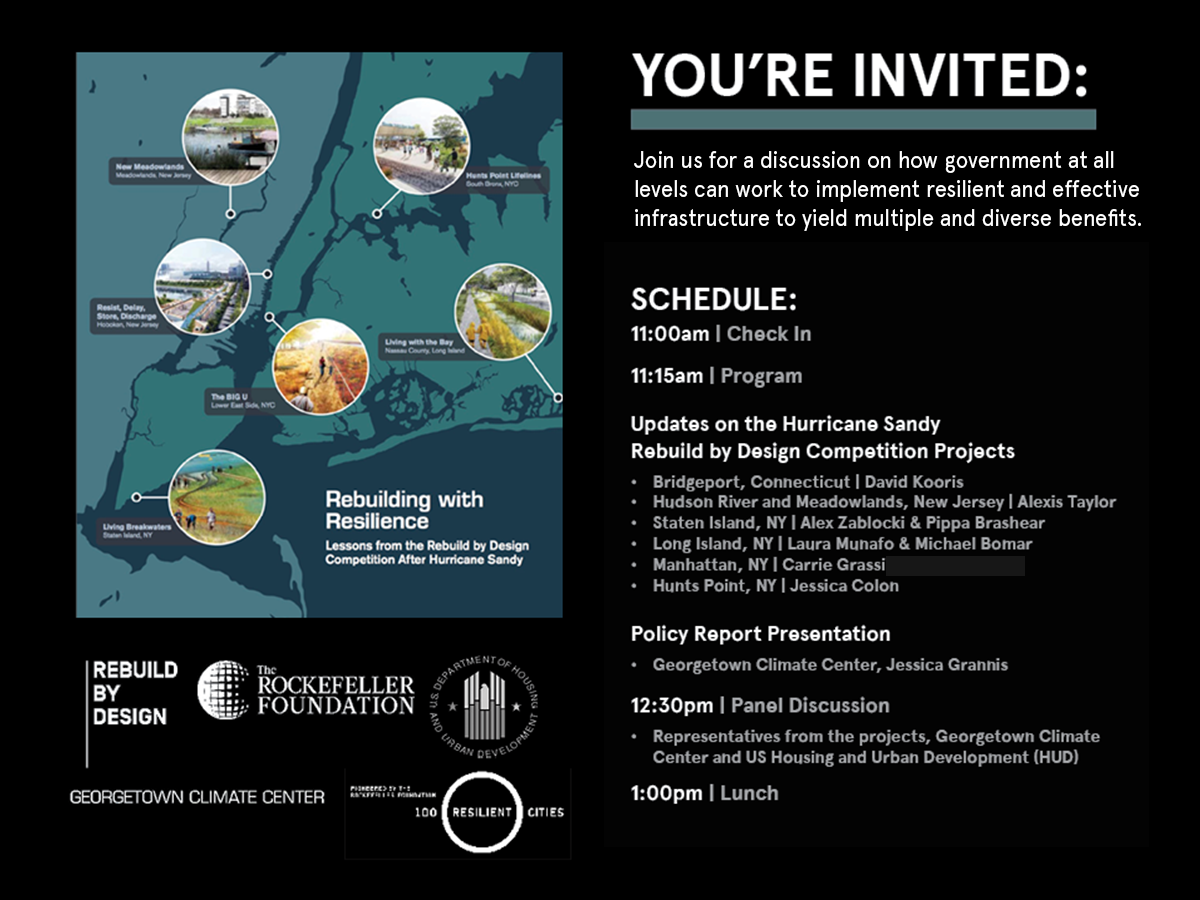 ABOUT THE REPORT:
As communities affected by Hurricane Sandy have begun to implement the winning proposals from the Hurricane Sandy Design Competition, they are navigating various policy and regulatory hurdles.
Rebuild by Design has worked with the Georgetown Climate Center and the state and local implementing agencies to inform current and future resilience initiatives of federal agencies and other innovators and identify needed policy reforms.