Sales Have Ended
Ticket sales have ended
Thank you for purchasing a ticket for 2019 Reboot Power Conference. You have elected to grow yourself by participating in this event. The Law of Intentionality states Growth will not just happen, you must be intentional about it. And we know that the only guarantee that tomorrow will be better than today is through growth. Conference Mission Statement – The Goal of the 2019 Reboot Power Conference is to enable it's attendees to invigorate, stimulate, activate and galvanize power for their life's journey. This conference will focus participants on the ultimate source of unending, Reboot-able Power. Bring either your printed receipt or Eventbrite app to enter the event. Any questions, please contact HSBC at 713-741-8451
Sales Have Ended
Ticket sales have ended
Thank you for purchasing a ticket for 2019 Reboot Power Conference. You have elected to grow yourself by participating in this event. The Law of Intentionality states Growth will not just happen, you must be intentional about it. And we know that the only guarantee that tomorrow will be better than today is through growth. Conference Mission Statement – The Goal of the 2019 Reboot Power Conference is to enable it's attendees to invigorate, stimulate, activate and galvanize power for their life's journey. This conference will focus participants on the ultimate source of unending, Reboot-able Power. Bring either your printed receipt or Eventbrite app to enter the event. Any questions, please contact HSBC at 713-741-8451
Description
Conference Theme – Power For Your Journey – Ephesians 6: 10 – 12, 18
ADULT CONFERENCE TIME - 8:00 AM – 12:30 PM
Conference Mission Statement – The REBOOT Power Conference is designed to recharge, refocus and reposition you for success! Young people and adults, you are invited to make 2019 your best year for Power Living by attending this life changing one day conference! Get plugged in!
ADULT CONFERENCE TIME - 8:00 AM – 12:30 PM
Conference Topics/Speakers
Cedrick LaFleur – Today Matters: Put Your Dreams To The Test.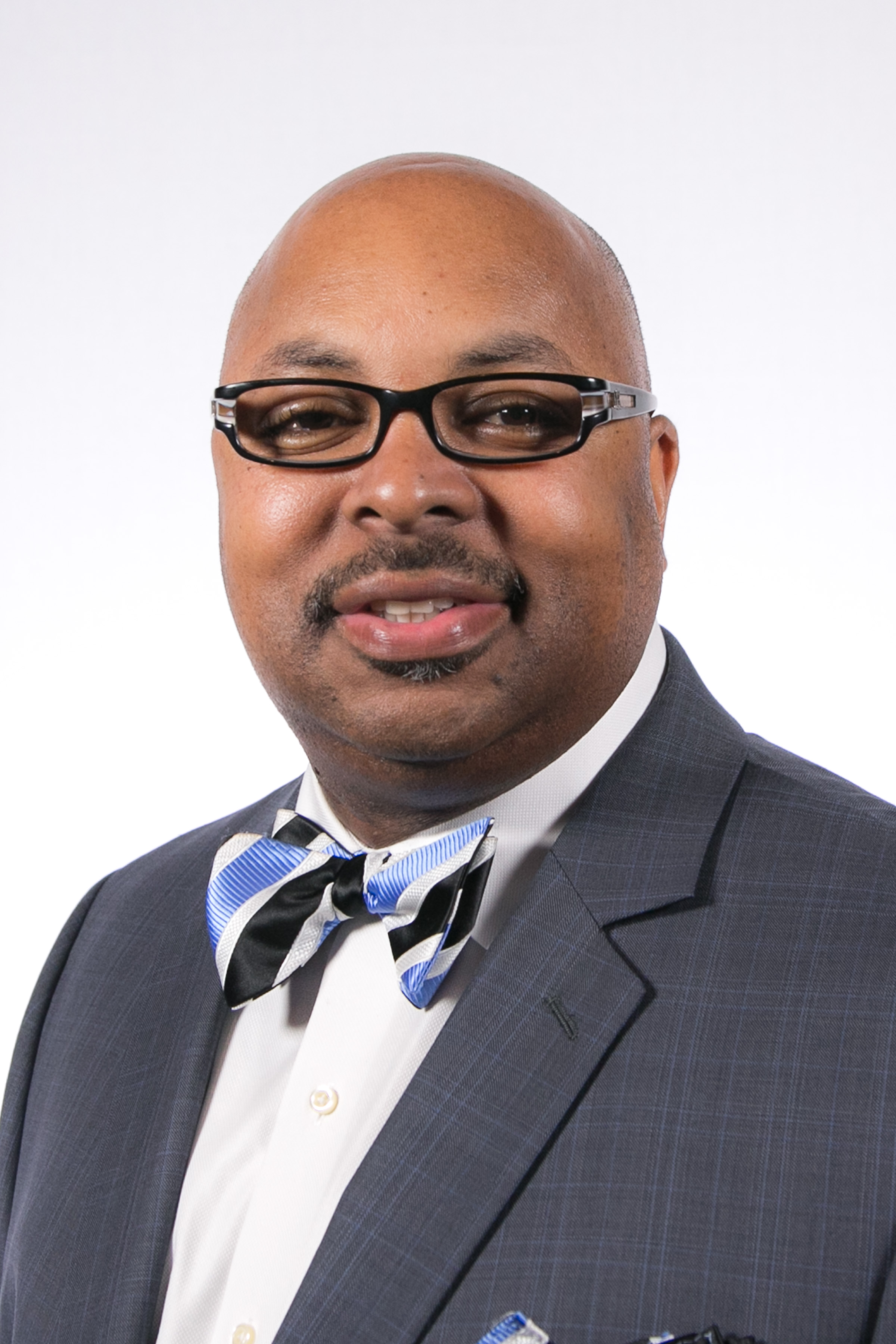 Cedrick LaFleur is a motivational and empowering Senior Executive with more than 30 years of success across the healthcare, leadership, and sports industries. Cedrick has been married to Tammie for 32 years, they have 2 children, TreKessa (31 yrs old) and Patrick (26 yrs old).
Cedrick is the Founder and Chief Executive at LaFleur Leadership Institute, where he has created a successful company which delivers workshops, seminars, keynote speeches, and coaching for organizations focused on leadership development.
Romans 13: 11 – 14 Pauls Challenge Can Be Summarized in Three Words:
Awaken. He tells us wake up! The night is almost gone. Now is the time to get up and act! Today matters.

Abandon. He tells us to lay aside the undisciplined patterns of the flesh, and he even cites examples!

Adorn. Finally, he tells us to "put on" Christ. We know He's inside you; now adorn yourself with Him.
Dr. Reverend Michael Evans, Sr. – A Devine Detour on the Way to Your Destiny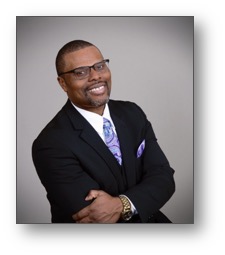 Reverend Dr. Michael A. Evans, Sr. is the proud pastor of the Bethlehem Baptist Church in Mansfield, Texas, where he has humbly served for more than 27 years as the "Under Shepherd." Born the oldest of 6 children and is a native of Houston, Texas. He is married to Mrs. Lisa C. Evans, his high school sweetheart of more than 31 years. To this union, they have two adult children.
Pastor Evans received his Bachelor of Arts in Political Science (Pre-Law) from the University of Texas at Arlington. He received his Master of Divinity degree from Texas Christian University's Brite Divinity School. He participated in doctoral studies at Southern Methodist University's Perkins School of Theology and Southwestern Baptist Theological Seminary. He received his Doctor of Ministry degree from Baylor University's Truett Theological Seminary.
Psalms 37:5, Romans 5: 3 – 5, 8: 28
1. Reboot Power! - Identify the source of my power.
2. Activate Power to Overcome Detours. - Power Activation is a process that is accessible.
3. Experience and Walk with Power into My Destiny. - My Devine Destiny
Andrea Jones Baty – Psalmist
A strong woman of God and one of the unrivaled singers of Houston's gospel community, Andrea Jones Baty has touched the hearts of many with the soulful expressions of her love for gospel music.
Andrea was born October 28th to Bobbie and Evans Jones in Settegast, TX on Houston's northeast side. She is the second oldest of four children. A native Houstonian and a proud product of the North Forest Independent School District.
She is a graduate of Texas Southern University, where she earned a Bachelor of Arts Degree in English and a Master of Education with a concentration in Educational Administration.
After twenty-five plus dedicated years of service in the Houston Independent School District, Andrea decided to retire to pursue yet another dream of full-time ministry in music.
Andrea has had the honor of singing with gospel greats, such as Yolanda Adams, Beverly Crawford, the late, Lacrecia Campbell, Vanessa Bell Armstrong, and V. Michael McKay. She had the awesome privilege of opening for Vanessa Bell Armstrong and Vickie Winans. She has also shared the stage with the living legend, Sarah Jordan Powell and gospel recording artist Maurette Brown-Clark.
Andrea was featured in the play, "The Lord Will Make a Way Somehow," depicting the life and times of Thomas A. Dorsey, where she played "Nettie," Dorsey's wife. She also starred in the national musical stage play, "Crowns" where she played the character, "Mother Shaw."
Andrea is a proud member of The Fort Bend Church where Pastor Byron C. Stevenson is Senior Pastor. She serves there as praise and worship leader.
In January, 2017, Andrea released her single, "I'm Here," from her upcoming EP, "The Sanctuary Experience."
Andrea enjoys shopping, reading, and spending time with family and friends.
Cost for Registrations – Adults ( $25.00). Children 7 – 17 ( $15 )
Youth Theme : Who Rules Over The Madness : John 10:10
2019 Youth Reboot Power Conference will explore effective tools and strategies through hands on, fun, live participation sessions to equip youth to reach their goals in Sports, Technology, Music, Dance and Art.
All five sessions will be facilitated by persons who have achieved success in these areas such former coaches, former all American Athletes, teachers and business owners. Sessions will be fast-paced, fun and interactive to challenge youth to achieve excellence.
Youth will also explore how planning, making good choices, maintaining academic and personal eligibility impact their lives. A continental breakfast and a lunch will be provided. Sign up today! Don't miss this exciting day of fun and learning. See you there!
CONFERENCE Time 7:45 am – 1 pm ( 1) pre registration via Event brite 2)Day of event registration on site at HSBC Campus only
FAQs
Do I have to bring my printed ticket to the event?
You will need to either have a printed ticket to enter or use the Eventbrite App to show your ticket.
Is my registration fee or ticket transferrable?
Tickets are not transferrable.
Is youth checkin at the same location as youth checkin?
Adult checkin and the event will be at HSBC, 3501 Holman Street, Houston, Tx 77004
Youth checkin and the event will be at Jack Yates HS (only for those who have prepaid in advance).
Youth checkin for those who have not prepaid in advance will be at HSBC, 3501 Holman Street.