ReBoot Connect/WBI presents Networking Basics with Traca Savadogo

Thursday, April 27, 2017 from 10:00 AM to 11:30 AM (PDT)
Event Details
WBI is excited to partner with ReBoot Seattle, a career accelerator, to bring an excellent daytime networking opportunity for Seattle women.
Anywhere between 30-80% of job hires comes from personal references and connections, and that means networking! We don't mean those awful, stand around with a glass of bad wine networking. We're talking about genuine interactions that spark on-going personal and professional relationships.
Guest Speaker Traca Savadogo will discuss and demonstrate: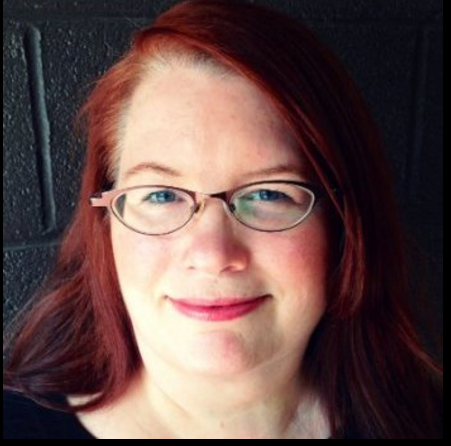 - What's the meaningful conversations you want to have
- How to ask targeted questions and in the best way possible
- What's the role of social media

With her extensive background in the entrepreneurial world, Traca has a unique perspective on ReBoot Seattle. She started her career in finance, and pivoted her career to working in the high growth entrepreneur community, working with high-end restaurateurs and creative teams including Creative Live and Ethan Stowell restaurants.


More about Traca:
Traca Savadogo
 owns Tall Poppy Consulting. With a passion for driving big ideas, identifying talent, and bringing the most relevant people to the conversation, Traca is also a master connector. Her expertise encompassses public relations, content and business strategy for startup and high-growth entrepreneurs, and she's in the business of knowing everyone and building strong communities. Traca's worked with a wildly diverse range of clients including Ethan Stowell Restaurants where she served as Director of Marketing & Public Relations,; on the founding team of the International Food Blogger Conference; hosted a series of high profile celebrity chefs dinners including Anthony Bourdain, Marco Pierre White, and Thomas Keller; and expanded and opened two restaurants, developed strategy for further restaurant roll-outs
In addition to the Networking talk, there will be an opportunity to mingle with like-minded individuals seeking career support and local resources. We are co-hosting this event with ReBoot Seattle, so the attendees will be a mix of WBI members, ReBoot Seattle members and YOU!
Infants in arms are welcome to stay with parents during the event and childcare is available for toddlers and preschoolers. Please remember to RSVP early because childcare spots are limited. Tickets are free for WBI members (of the coworking with childcare space) or $15/ticket and $25/ticket with childcare. 
Email contact@womensincubator.or
g with any questions. We look forward to seeing you then!
When & Where

Women's Business Incubator
111 NE 80th St.
Parish Hall
Seattle, WA 98115


Thursday, April 27, 2017 from 10:00 AM to 11:30 AM (PDT)
Add to my calendar
Organizer
The Inc., Community Coworking + Playschool
The Inc., Community Coworking + Playschool is a 501(c)3 nonprofit with a vision is to achieve gender equity in entrepreneurship, in the workplace and home. As the first nonprofit coworking with childcare model in the US., The Inc. is a  neighborhood space that offers flexible, affordable childcare and fosters a positive, child-friendly workplace culture. Its focus is to be a VILLAGE for all parents to learn, work, grow and contribute to their community while still being nearby their young children.
Learn more about The Inc. at www.theinccoworking.org or follow @theinccoworking on Facebook, Instagram & Twitter.
ReBoot Connect/WBI presents Networking Basics with Traca Savadogo