Description
Rebelle Community - Panel Conversation - "The Women In Comedy"
Do you love to laugh!? Then you need to be here!
We are giving five hilarious women microphones and letting them loose...kind of.
We will be leading these funny ladies in a conversation about comedy, women in comedy, and the ways they are making changes in their community through their work.
Join us at The Martin Agency to learn some tricks from these professional comedians that you can use in your life and work. Stay for the 'real talk" on the industry of comedy, what is changing and what still needs some work.
Conversation moderated by Shannon Siriano Greenwood of @rebellecon
Panelists include:
Kiersten Hoffman - Improv Coach for Coalition Theater and Account Director at Unboxed

Nikki MacCallum - Standup comedian, Author, and Speaker
Rachael Kay Albers - Business Comedian & Host of Awkward Marketing
Sara Ahmed - Founder of Beans, Bits & Brews comedy show
Kimberly Nario - Standup and Improv Comedian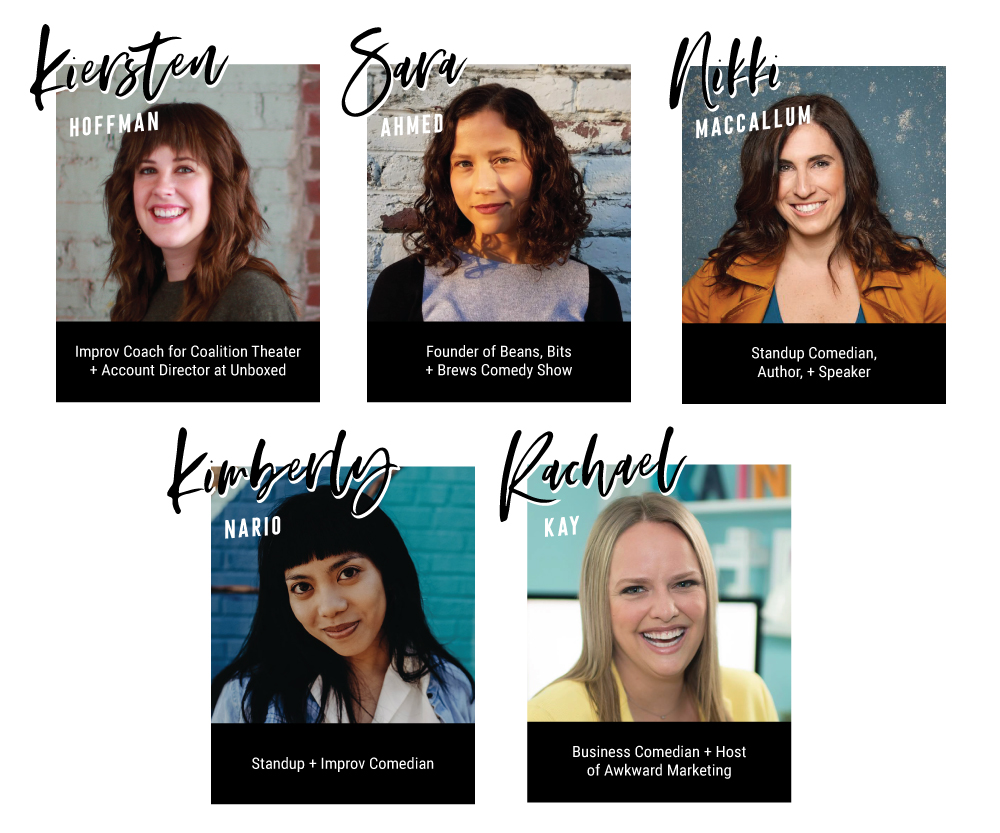 ----
Beverages, hors d'oeuvres, and exceptional company will be provided.
----
Rebelle Con events have sparked conversations, relationships, and connections. We invite you to become a Rebelle Community Member which gives you access to programs like these each month.
New to Rebelle? Visit our website rebellecon.com to learn more.