Description
Rebelle Community - Panel Conversation - "The Quit-Her's"
Making a big change in your life is tough. It's scary and overwhelming. You can second guess or talk yourself out of taking that leap 100 times over. Change takes courage and perseverance.
Meet three women who left behind the old standards, rules and plans that were expected of them in order to redesign the lives they wanted to live. They QUIT the old HER to create the life they saw for themselves. They recognized that something was missing and they made their own rules, disrupted careers, shattered glass ceilings and lived authentically.
It wasn't easy - but if you ask them they will say it was worth it.
We will discuss life experiences and big (tough) changes that lead to breakthroughs and an authentic life.
Conversation moderated by Carmen Hoffert @c_hoffert1 - LNS Chapter Founder of @rebellecon
Panelists include:
Amita Mehta - Dynamic Financial Business Strategist with a track record as a trailblazer and a bold and trusted advisor to C-Suite executive management (she lives it...).
Donna Kreiser - Vice Chair at McNees, Co-Chair of the Public Finance & Government Services Group and Member- In-Charge of the Lancaster Office (she runs all the things...).
Benita Robledo - Former Actor & Director turned Activist who moved from California to follow her passions (she gets it done...).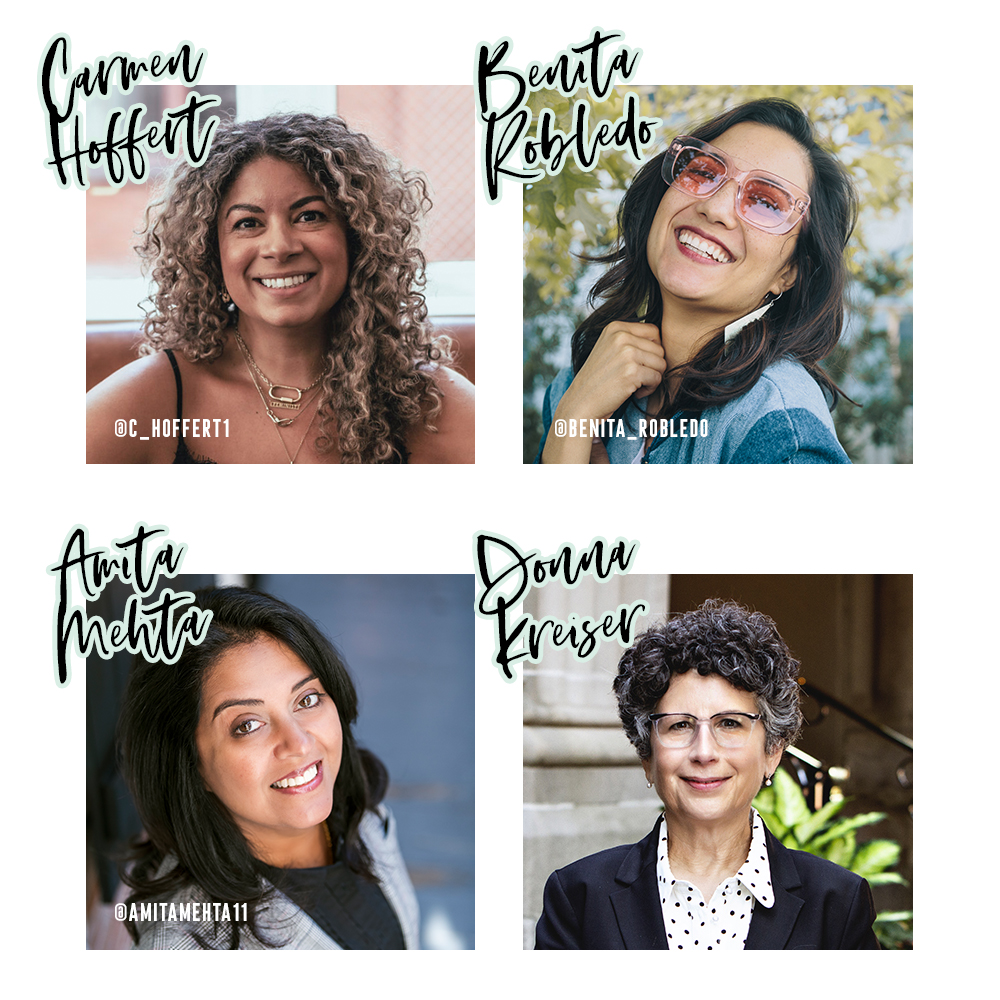 ----
Beverages, light hors d'oeuvres and exceptional company will be provided.
Attend your first event for free: use promo code REBELLEGUEST
----
Rebelle Community events have sparked conversations, relationships, and connections. We invite you to join us each and every month.
New to Rebelle? Visit our website rebellecon.com to learn more.