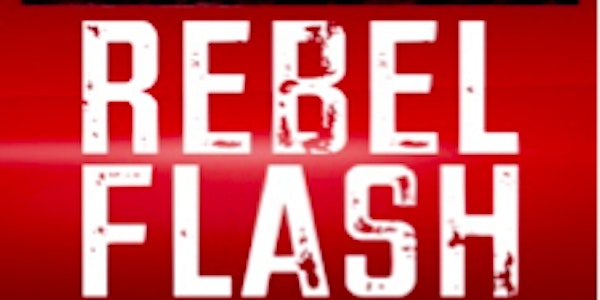 RebelFlash Fall 22
Learn the dance by going to www.fitness4finals.com. This semester's dance is to Shake Your Body to the Ground by Michael Jackson.
When and where
Location
UNLV Various locations - check www.fitness4finals.com for details Las Vegas, 89154
About this event
Learn the dance:
The dance this semester is to Shake Your Body to the Ground by the Jacksons featuring Michael Jackson, and as always, is choreographed and led by Marko Westwood from the PEX program! You can learn and practice the dance at www.fitness4finals.com and come to rehearsals at the following times and places:
Rehearsals:
1. You can learn and practice the dance online at www.fitness4finals.com.  Please plan on coming to one rehearsal before the performance.  Any final instructions and announcements will be made via email. 
2. You are invited to come check out Marko's PEX classes and practice with the group:
YOU MUST BRING YOUR REBEL CARD TO BE ADMITTED TO THE CLASS AT THE SRWC ON MONDAY & WEDNESDAY
M/W at 10 am- 10:50 am at the SRWC Room 2015 - Marko Westwood's PEX Zumba class
Rehearsals: 
Monday, November 21st, at 10 am- Meet at the SRWC, Room 2015
Monday, November 28th, at 10 am - SRWC, Room 2015
Wednesday, November 30th, at 10 am- SRWC, Room 2015
Performance:
Monday, December 5 at 10:40am at the Student Union in the Food Court - be there early
Wear a red, black, or white shirt
You must participate in one Zumba class to join the group, even if it is for 15 minutes!
Feel free to email sharon.jalene@unlv.edu if you have any questions.