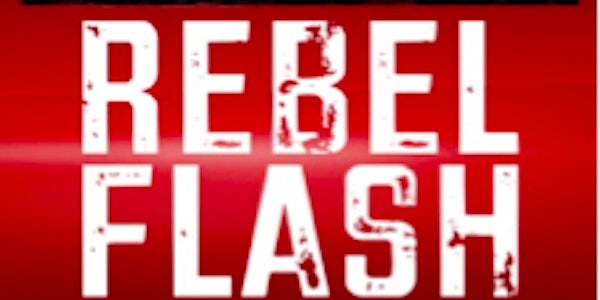 RebelFlash Fall '16
When and where
Location
UNLV Various locations - check www.fitness4finals.com for details
Description
1. REBELFLASH T-SHIRT SIZE REQUEST FALL '16 - Click this link to request your preferred t-shirt size**
2. Complete your registration here on EventBrite.
**Be sure you have requested your preferred t-shirt size. Availability might be limited. (PEX Zumba students have already been accounted for - ask Marko if you are concerned.)
REBELFLASH T-SHIRT SIZE REQUEST FALL '16
The dance this semester is to Can't Stop the Feeling, by Justin Timberlake, and as always, is choreographed and led by Marko Westwood from the PEX program! You can learn and practice the dance at www.fitness4finals.com and come to rehearsals at the following times and places:
Rehearsals:
1. You can learn and practice the dance online at www.fitness4finals.com. Please plan on coming to one rehearsal before the performance. Any final instructions and announcements will be made via email.
2. Beginning November 14, you are invited to come check out Marko's PEX classes and practice with the group:
YOU MUST BRING YOUR REBEL CARD TO BE ADMITTED TO THE CLASS AT THE SRWC ON MONDAY & WEDNESDAY
M/W at 10AM at the SRWC Room 2015 - Marko Westwood's PEX Zumba class
T/Th at 11:30AM at MPE 302 - Marko Westwood's PEX Zumba class
Final rehearsals TBA
Performances:
Monday, December 5, at 10:15AM at the Student Union
Tuesday, December 6, at 11:50AM at the SRWC
Feel free to email sharon.jalene@unlv.edu if you have any questions.