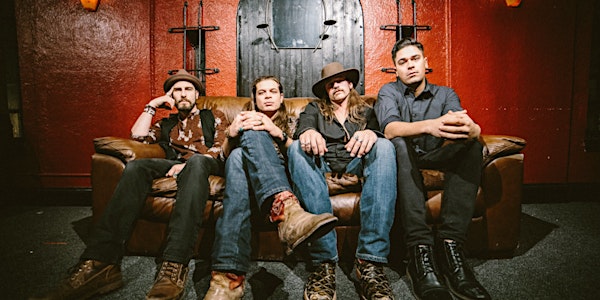 Rebel Soul Revival
When and where
Location
The Venue 21 S Broadway Ave Aurora, IL 60505
Refund Policy
Refunds up to 7 days before event
Description
The Venue is pleased to bring Rebel Soul Revival to our new performance space in downtown Aurora, Illinois!
Tickets are $10 General admission in advance. ($15 at the door). Doors open at 8:30PM. Headliner at 9:30PM. All ages show.

ABOUT THE ARTIST
Rebel Soul Revival navigates through southern rock waters, picking up elements of funk and jam rock along the way.
Matt Keen (guitar, vocals) had been developing the idea of a pure rock and roll group based on the music he loves for some time. The name he discovered early but it took years before his vision was realized. Founded in the summer of 2014 when Matt Keen met the incredibly talented Andrew Vogt and Max Popp, Rebel Soul Revival began working in and around Chicago.
The current lineup consists of Bay St. Louis, MO native Steven Andrew Doepke (guitar, vocals) A devoted student of the blues and soul music scene Doepke elicits an unrivaled passion illustrated in his playing and performance. His addition to the effort has made all the difference.
(Drummer) Aaron Martinez joined the band in the Summer of 2015 and has been helping drive the group ever since. Originally entering into music as a metal/core drummer he truly demonstrates his versatility in RsR. He brings an energy to the band that Keen had been searching for and is one of the most exciting live drummers to watch play.
(Bassist) Evan Stock joined in the Fall of 2018. As an accomplished band leader and multi-instrumentalist Stock brings an exciting creative element and driven focus on the progression of the music.
Their searing live shows and original approach have left audiences in their native Chicago committed to the future of the band. Having toured extensively throughout the midwest, RsR has made their sole goal to get their music into the hands of their fans and to make new ones at each show. They pride themselves on giving the same show to ten or a thousand people. (https://www.rebelsoulrevival.com)