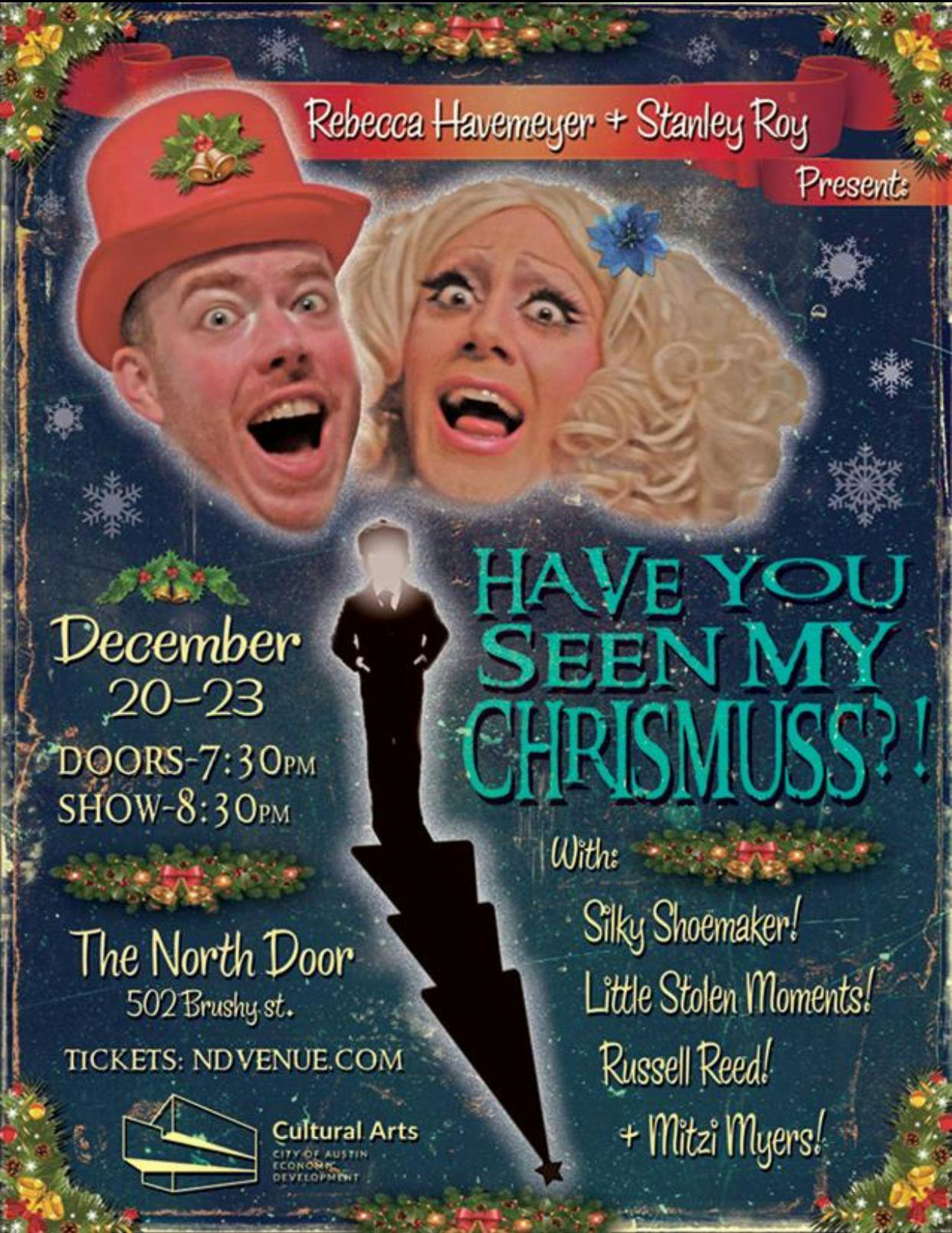 About this Event
REBECCA HAVEMEYER & STANLEY ROY present:
"HAVE U SEEN MY CHRISTMUSS?!"
The warms winds of winter are blowin' in your annual breeze of holiday
kerfufflin' with REBECCA HAVEMEYER and STANLEY ROY once again! Reserve your
place at the seasonal puddin' pot filled with the tried and true "talents"
of the amazing SILKY SHOEMAKER! LINDSEY TAYLOR! RUSSELL REED! and MITZI
MEYERS! as they all bring hella' peace and hopped up joy to this mad mad
mad mad world!
Wed Dec 20th -Sat 23rd!
Doors 7:30pm // Show 8:30pm
$15 pre sale
$20 door