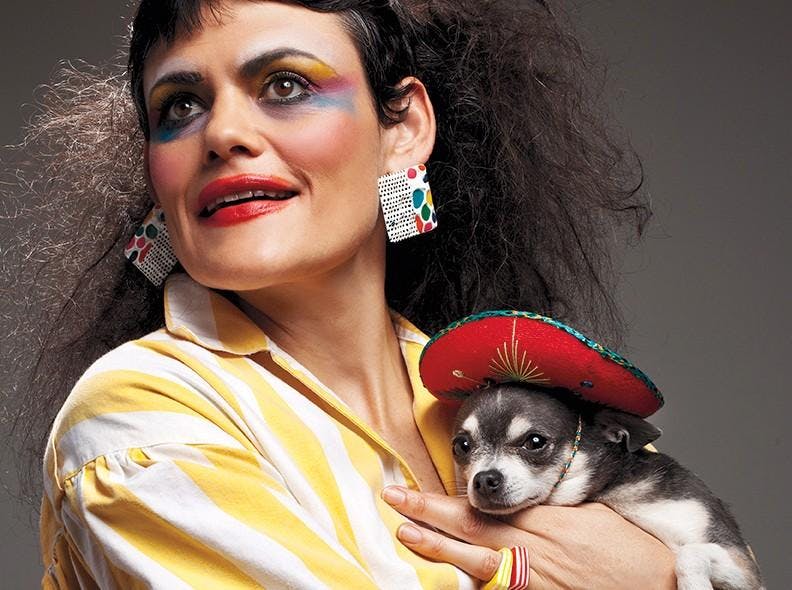 About this Event
REBECCA HAVEMEYER PRESENTS! DYNASTY HANDBAG!!
Rebecca is back on the stage with one of the most incredible wonders of the world... DYNASTY HANDBAG!! Straight outta Los Angeles, Dynasty brings to Austin things that with explode ya' brain with overload, supersaturation, and tha' inability ta' blink due to the overwhelming amazingness of it allllll!! GET THEM TICKETS NOW BEFORE THEY GONE! 
Jibz Cameron is a performance/video artist and actor living in Los Angeles. Her multi-media performance work as alter ego Dynasty Handbag has spanned 15 years and been presented at such institutions as MOCALA, PS1, Joe's Pub, The Kitchen, REDCAT, The Broad Museum, Hammer Museum, New Museum of Contemporary Art New York, among others. She has been heralded by the New York Times as "the funniest and most pitch perfect performance seen in years" and "outrageously smart, grotesque and innovative" by The New Yorker.