Description
Sunday night, January 24, 2016 from 7:30pm - 9:30pm
Doors open at 7:00pm
RebbeSoul House Concert
with noshes and drinks
at the home of Mara Chitayat
FOR MORE INFO and/or TICKETS: Click the "ATTEND EVENT" or "GET TICKETS" Button!
Seating limited to 40 people, so get your tickets early!
TWO payment options...
$20 in advance per person for admission only (or $25 at the door)

$25 in advance per person for admission, AND a CD download card for a RebbeSoul recording of your choice!
More download cards and CDs will be available and for sale at the event
---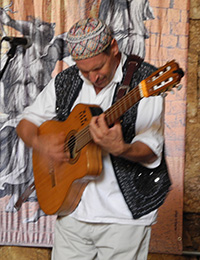 A versatile musician with an innate gift for telling a story, RebbeSoul brings a new voice to the sometimes-stagnant realm of Jewish music. He blends rock sensibilities, world-fusion stylings and traditional Hebrew melodies to create a sound that is ageless yet completely progressive. He lists his influences: "from Alabama to Zappa." - All Music Guide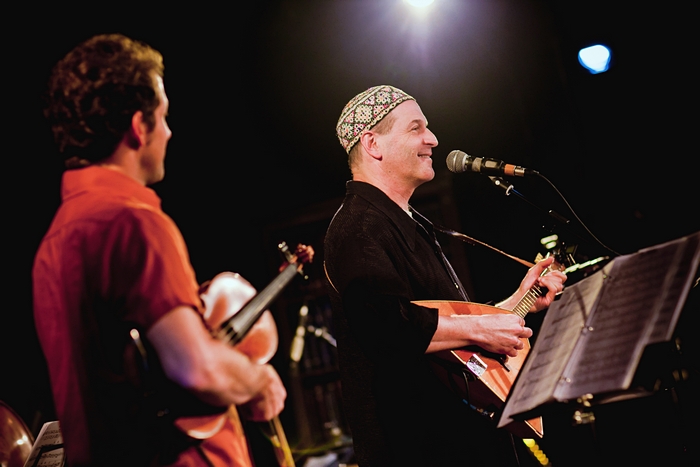 The music of RebbeSoul has been described as "World Fusion stemming from the Jewish Diaspora, a mix of ancient and modern, and a blend of East and West."
RebbeSoul has been featured on CNN International and on the cover of Billboard Magazine as the quintessential and original producer of Jewish Roots and World music. His groundbreaking 1995 album , "Fringe Of Blue," has become one of the the biggest selling Jewish music albums of all time and his "Change The World With A Sound" CD was #1 on the CMJ (college radio) World Music charts in the USA and also in Canada.
WATCH:
Cuando el rey Nimrod, RebbeSoul plays a Ladino classic at the Center For Spiritual Living.
The Many Faces of Jerusalem, RebbeSoul plays Reb Shlomo Carlebach's "V'Shamru"
FAQs
Where can I contact the organizer with any questions?
Send an email to:
Mara at now2mara@yahoo.com