Up Close and Personal RebbeSoul, solo in-person
About this event
In a cool, West Hollywood setting, see and hear RebbeSoul on balalaika and guitar, and telling a few good stories to boot!
RebbeSoul has been featured on CNN International and on the cover of Billboard Magazine as the quintessential and original producer of Jewish Roots and World music. His groundbreaking 1995 album , "Fringe Of Blue," has become one of the most well-known Jewish music albums of all time. His "Change The World With A Sound" album was #1 on the CMJ (college radio) World Music charts.
His music has been described as "World Fusion stemming from the Jewish Diaspora, a mix of ancient and modern, and a blend of East and West."
Exact West Hollywood address will be provided with ticket purchase. This is a house concert.
ˆSome special guests will be joining RebbeSoul. Good food will be on hand and included. Perfect for a Sunday afternoon. Don't miss it!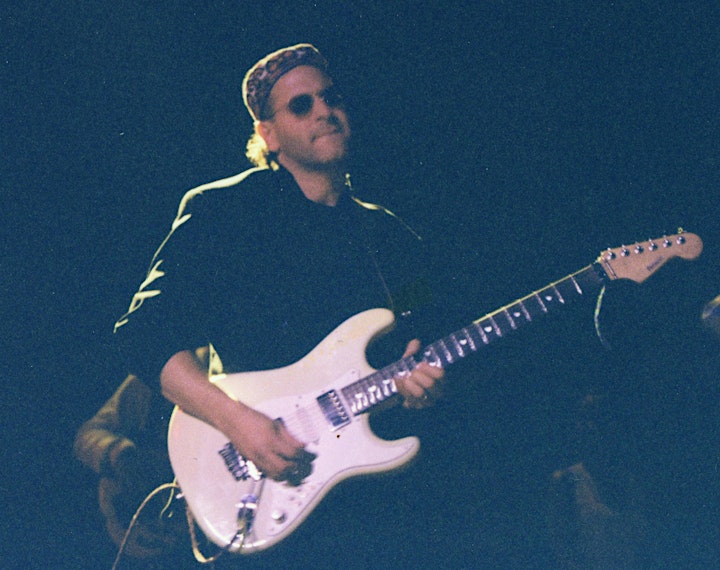 Organizer of RebbeSoul Afternoon Concert
RebbeSoul has been featured on CNN International and on the cover of Billboard Magazine as the quintessential and original producer of Jewish Roots and World Music.  His groundbreaking 1995 album, "Fringe Of Blue" has become one of the most well-known Jewish music albums of all time and his "Change The World With A Sound" album was #1 on the CMJ (college radio) World Music charts.  The music of RebbeSoul has been described as "World Fusion stemming from the Jewish Diaspora, a mix of ancient and modern, and a blend of East and West. It highlights Russian balalaika, electric and acoustic guitars, hip-hop rhythms, Middle Eastern percussion, and flamenco cajónes."