ReAsonCon One

Friday, May 2, 2014 at 9:00 PM

-

Sunday, May 4, 2014 at 12:00 AM (EDT)
Event Details
1st Annual
More Tickets Released!
"Shak'n Faith"
Proudly announcing the first annual free event for the faithful and faithless alike. Join your hosts from the newest and growing podcast Atheists On Air and MythUnderstood Alliance in what is sure to create a commotion.
Bring your questions, because Dr. Richard Carrier will be taking questions for over 1.5 hours.  Open to the public!
Note To Our Religious Friends and Families:  You are cordially invited to join us at ReAsonCon.  Although hosted by exChristians, this event is for everyone.  It can provide you answers to things you may have avoided asking.  It may strengthen your faith or it may spark questions in your beliefs.  

How strong is your faith?  Are you a True Christian®?  Do you know what you believe with such conviction that nothing can Shake Your Faith?  


9:00 am- 9:10 am Welcome by Love
9:10 am- 10:10 am Cash
10:10 am- 11:10 am Ryan Bell
11:10 am- 11:20 am Break
11:20 am- 12:30 pm Tracie Harris
12:30 pm- 2:00 pm Lunch Break
2:00 pm - 2:30 pm Phoebe
2:30 pm- 5:00 pm Richard Carrier
5:00 pm- 7:00 pm Dinner Break
7:00 pm- 2:00 am After party/dance
---
---
Keynote Speaker: Richard Carrier 
Topic: Historicity Of Jesus and The Origins of Christianity    
Format:  Talk/Audience Questions  
Richard Carrier, Ph.D., is a philosopher and historian of antiquity, specializing in contemporary philosophy of naturalism and Greco-Roman philosophy, science and religion, including the origins of Christianity.
He blogs regularly and lectures for community groups worldwide.  He is the author of:
as well as chapters in several other books and articles in academic journals, and his namesake blog.  For more about Dr. Carrier and his work see
www.RichardCarrier.info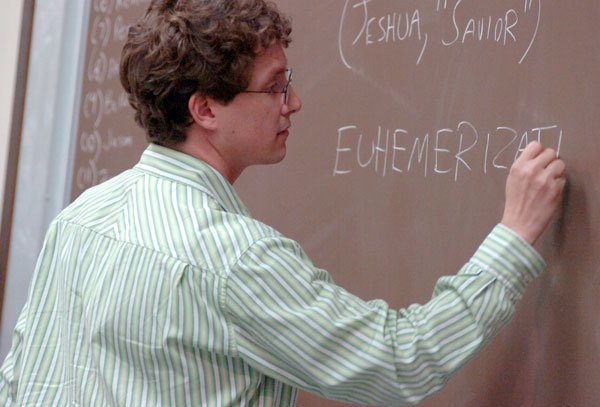 What Can You Expect?
You may have wondered about Jesus to only have that indoctrinated feeling warn you of the consequences of doubt. Surely there is evidence for this Christ, right?  Surely the historians of the time have written volumes on our Lord and Savior?  
You may even "know" the Bible is true, but do the Gospels conflict, are they even accurate, who wrote them and do they contradict?  
Find out on May 3rd.  Ask your questions to a world renouned historian.
Guest Speaker: Tracie Harris 
Topic: Analogies at work - Using reason and logic
Format: Talk 
Tracie Harris is a member of the Atheist Community of Austin and regularly hosts and co-hosts on the Atheist Experience TV show and the Godless Bitches podcast. A favorite among listeners for her reasoned responses to common Christian claims, she is also known for having the uncanny ability to create the best representative analogies on the fly.  
Tracie is one of a kind, she volunteers in her community and volunteers for The Atheist Experience show.  When she's not on the air, she responds to many listener emails and questions.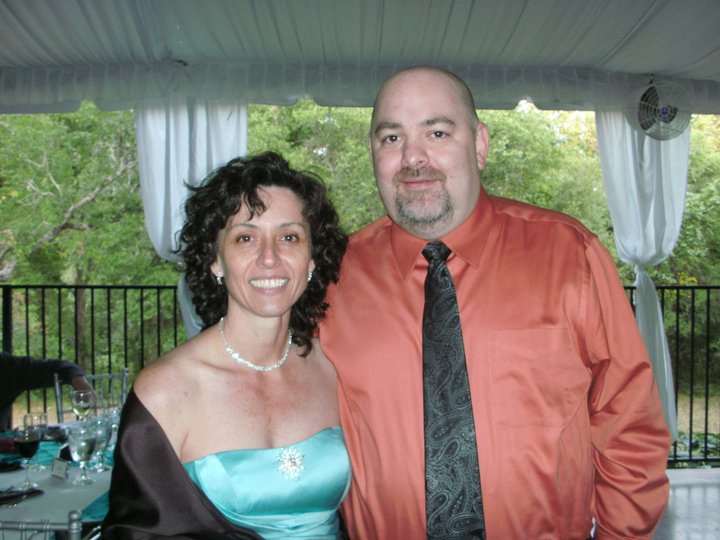 ---
Guest Speaker: Ryan Bell
Topic: A Year Without God
Format: Talk 
Ryan Bell is a former pastor of 20 plus years.  He holds three degrees in Theology and recently made worldwide headlines after his announcement that he would attempt to try on Atheism for a year.  

No prayer, no church and no God for one full year.  Ryan has received much encouragement from both sides and has received equall amounts of criticism from the atheist camp and his Christian family.  
Ryan was recently on Atheists On Air podcast and answered many of the questions from both sides.   You can watch and listen to that interview here. 
Ryan has agreed to speak on his new journey and take questions from the audience.  We are proud to host Ryan and look forward to hearing his responses to your questions.  You can follow Ryan at his blog at www.yearwithoutgod.com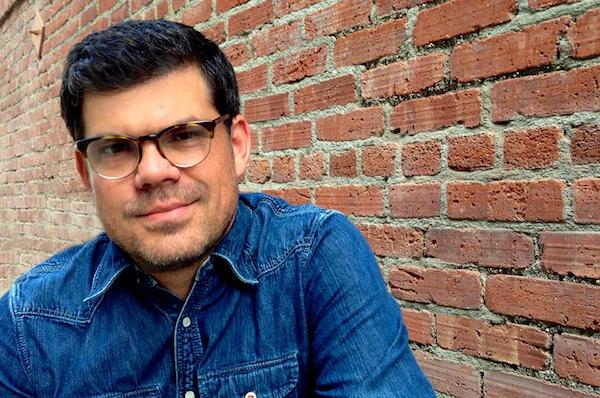 ---
Guest Speaker: Phoebe Cahours - 16 Years Old
Topic: Amish/Menonite to Atheism
Format: Talk 
Nedevah Phoebe Shallar Cahours has been in and out of about every religion in America.  From the rigid life of the Amish to Jehovah's Wittness, she has endured first hand the edicts of all which were forced on her and her 10 siblings.  
Born at home, no birth certificate and told the wrong date of birth for years, Phoebe finally escaped her mothers control and her everchanging dogmas.  
Her experiences will amaze and horrify you as she shares her personal journey into a life where she is able to think for herself.  She's tough, outspoken and will be a name you come to know.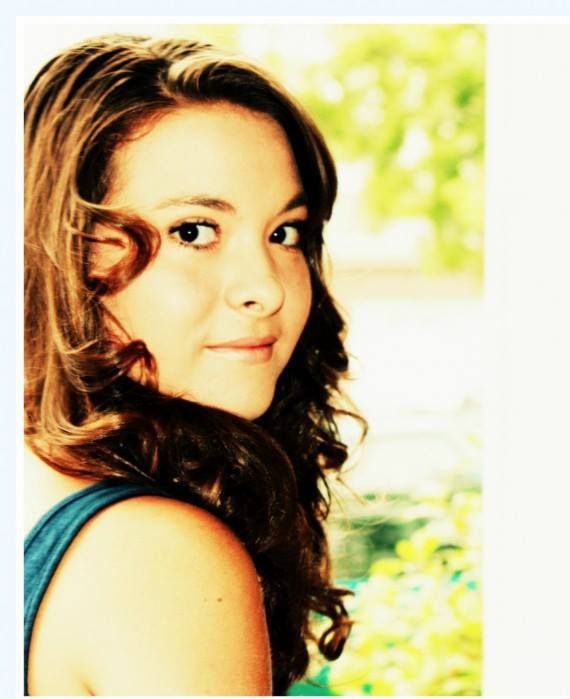 ---
What Can You Expect?
You've probably heard the common arguments.  You're probably aware how easily we accept them due to our own ideologies and beliefs. Tracie will offer thought provoking analogies that come untethered and separate from our own ideas, they are unique and offer a point of view that is unfettered by indoctrination and long held beliefs.
You will come away with new thoughts, a new perspective and with much clarity.  
---
Other Guest Speakers Include: Cash & Love
---
Friday Night VIP Dinner
Join us Friday night at 9:PM for a very special gathering of minds.  Cash & Love from Atheists On Air will be your hosts for a private dinner, music and drinks.  Hang out with us while we recognize some major players in the Atheist movement, enjoy some music, make some new friends, sip on your favorite beverages from our private bar and you may even see Richard Carrier and Tracie Harris among us.
Exclusive Buffet Dinner $65
Dinner & 2 Hour Open Bar Pass $100
---
Saturday Night After Party
Hang out with for the Happy Heathen After-party.  After a day of thinking, rest those weary minds and join us for music, dancing, drinking and mingling.  Cash & Love from Atheists On Air invite you to join them at the Free After-Party. 
---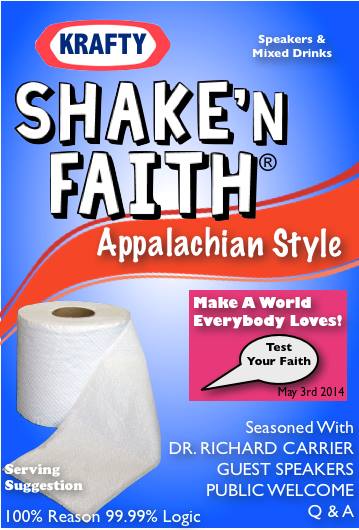 Questions?
Free?  Yes, it's absolutely free, but you will need a ticket as seating is limited.
VIP Party?  This is a private event including dinner, drinks and music.  There is a reasonable fee to attend.
After-Party?  Yes, it's FREE and you're invited.
Hotel?  Stay the night with us,

book a room

now to avoid the mad rush later.
Open to the public?  Yes. We wanted to invite the public so they can hear our fantastic speakers.  We will encourage anyone to ask questions of Dr. Carrier and join the discussion.  
Tickets?  You can get your free tickets by clicking below. One ticket per person only. If you have others you intend to join, please have them grab a ticket for themselves.  Note:  If you secure a ticket and later find that you can't attend, please - please come back over to the site and remove your RSVP and ticket.   This will make your ticket available to others.  

*Failure to cancel your ticket if you can't make it - will be grounds for public ridicule.
---
OUR AWESOME SPONSORS
---
A huge thanks to our sponsors:
Forsyth Area Critical Thinkers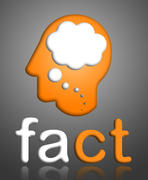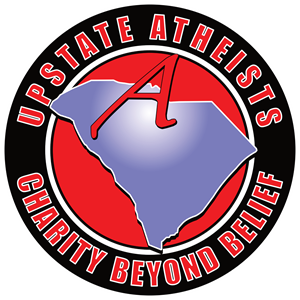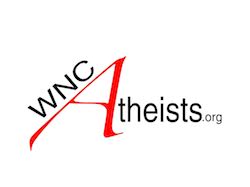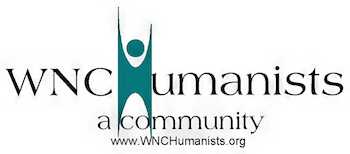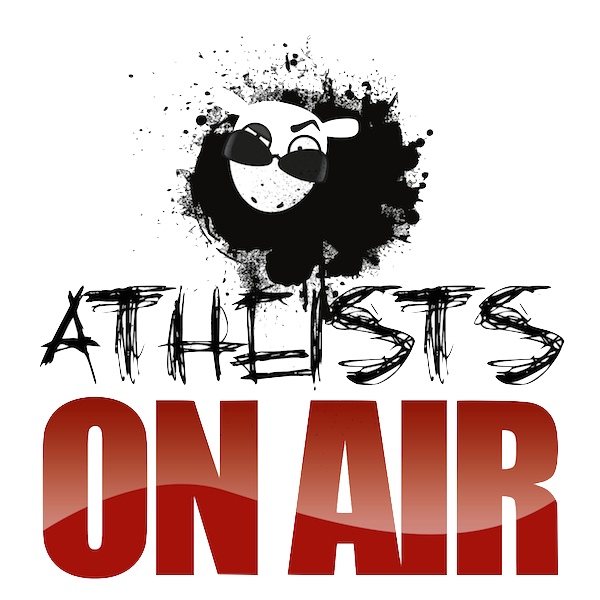 When & Where

Crowne Plaza Hickory
1385 Lenoir Rhyne Blvd SE
Hickory, NC 28602


Friday, May 2, 2014 at 9:00 PM

-

Sunday, May 4, 2014 at 12:00 AM (EDT)
Add to my calendar