Reasonable Accommodations & Modifications for Residents with Disabilities
Reasonable Accommodations & Modifications for Residents with Disabilities
Mon, December 12, 2016, 9:00 AM – 12:00 PM PST
Description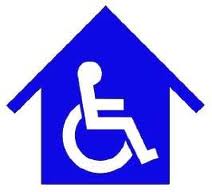 Housing owners, property managers, nonprofit transitional housing and shelter managers, members of condo and homeowner association boards, housing authority staff, renters, housing advocates – whatever your role, you must be familiar with the federal Fair Housing Act as well as state and local fair housing laws. This knowledge is critical to prevent costly violations and it also promotes good business practices. Workshop participants receive extensive free fair housing materials.
Reasonable Accommodations and Modifications for Residents with Disabilities is a powerpoint presentation that addresses accommodations (changes in policies and procedures) and modifications (changes in the building structure) needed by residents who have disabilities. This session will cover service animals, accessible parking, the federal Fair Housing Act Accessible Design Requirements, and much more. Please bring your questions!
PLEASE NOTE:  If you register for more than one person, please enter a name and email address for each one.