Description
Rear View Mirror Sessions: Leon Ware
with surprise music performance by Sam Trump
THURSDAY, April 12 | 6:00–9:00pm
Arts Incubator (301 E. Garfield Blvd.)
FREE | RSVP Recommended
Follow this link for the LIVESTREAM of this event, 6PM Central Time.

Arts + Public Life, in partnership with Soundrotation and Brain Trust Management, presents the second installment of the Rear View Mirror Listening Sessions and Lecture Series led by music historian and DJ, Duane E Powell. Each Session takes a journey through the lives of musical legends and heroes, with surprise musical guest performers.

Join us for the first program of the season. Powell journeys through the life of singer, songwriter, producer Leon Ware to explore his humble beginnings and his road to becoming of the go-to songwriters in the heart of the classic soul period. Ware's longevity sparked newness on the hip-hop scene and which evolved into the creation of the neo-soul movement. Special guest performance by Sam Trump!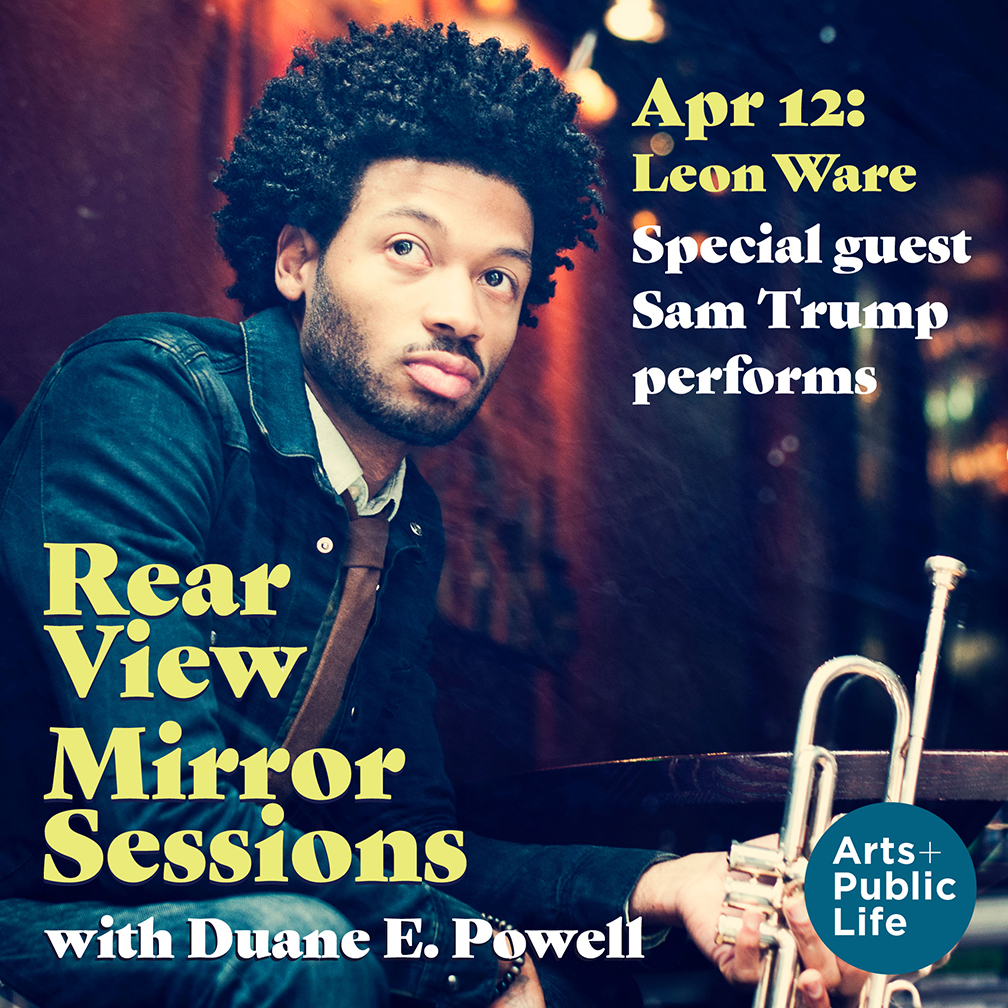 About Sam Trump:
Sam Trump is a multi-instrumentalist/singer/songwriter from Houston, Texas, and has been a student of music from first picking up the trumpet at age seven. Since moving to Chicago in 2009 to obtain his fine arts degree in music, he has become heavily involved in Chicago's live music scene as a band leader, sideman and show curator. Wherever he is, Sam Trump is known for creating an experience that is best described as sophisticated and soulful. www.SamTrumpOnline.com

—
This event is FREE.

This event is wheelchair accessible. Persons with disabilities who need an accommodation in order to participate in these events should contact Arts + Public Life for assistance at 773.702.9724 or artsandpubliclife@uchicago.edu.

Questions? Contact Nikki Patin at npatin@uchicago.edu or 773.263.7003