Sales Have Ended
Ticket sales have ended
Thank you for your registration. You will NOT have to bring a printed ticket. Your name is on our list already, thank you.
Sales Have Ended
Ticket sales have ended
Thank you for your registration. You will NOT have to bring a printed ticket. Your name is on our list already, thank you.
Description
Join Us for an Investors' Expo in Silicon Valley!

A real estate expo created and hosted by a California investor & real estate agent + publisher of Realty411 magazine, which began in Southern California. We have hosted real estate expos in Northern California for the past six years!!!

Learn from TOP Leaders in the Industry
* Mingle with Vendors * Meet Local Leaders & Out of Area Investors
NON-Stop Tips for Real Estate Success ~ Make 2016 Your Year!
We Want & Can Help YOU Succeed. Bring Lots of Cards.
Mingle with Local Leaders & Industry Professionals from Around the Nation! Click below to read our new publication. Come in person to get this and more!

Hosted by Realty411 - Publisher of Investors Magazines

** Come Meet Your Local Real Estate Leaders **

Our Realty Media Company is Based in California
We are active investors in California & out of state!
Saturday, April 30th
8:30 am to 6 pm

NEW EXTENDED HOURS!
EARLY MORNING MESSAGE WITH
GERALDINE BARRY WITH
REAL WEALTH NETWORK
@ 8:30 am - Come Early to Network

DoubleTree by Hilton Hotel San Jose
2050 Gateway Place, San Jose, CA 95110

//
Realty411 was first published in 2007 and is the longest-running publication owned by the same owner - a journalist, real estate agent and active investor.

This is your chance to gain insight into the local real estate market as well as gain perspective of some of the top areas around the country to invest in. All guests receive TOP Investment publications.

Vital industry and "top insider" information will also be made available at this important event, such as:
1. Where can local investors acquire Private Funds and Hard Money Loans for Investing?
2. What are some Prime Areas to invest in the Local Market?
3. Where are Savvy Investors going to find top Cash Flow markets out of state?
4. What's going on at the Local Courthouse where all the auctions take place?
5. Who are the TOP brokers and agents in Our Area and how can they help Investors find, secure and acquire those deals.
6. Learn about other Industry Events happening in California and out of state that are important to attend - Our friends host them. We promote very important industry events where hundreds of like-minded individuals unite for networking.
7. Meet the publisher of Realty411 magazine, who is a real estate investor. One of her California deals appreciated over $250K in just 18 months.* ( *results are not typical )

8. What areas are being scoped out by Local Investors? Find Out...
All Guests Receive Our California-owned magazines, including:
Realty411, CashFlow Express & REI Wealth Monthly
Meet Local Leaders & Industry Giants - We are California Investors

Influential Real Estate People & Business Owners Attending!

Find Potential Partners, New Friends, Build Your Circle of Influence.
Remember Your Net Worth = Your Network

---
Celebrate Real Estate in Silicon Valley!
Our discussions cover a wide range of topics:
Commercial & Residential Real Estate * Private Lending * Raising Capital * Networking Tips to Grow Your Influence * Strategies to Increase ROI * Gain Perspectives on TOP Local & National HOT Markets * Fix & Flips * Buy and Hold + Wholesaling, Notes & More...

We have investors joining us from many states!

YOUR NET WORTH IS EQUAL TO YOUR NETWORK
We are hosting this event to help increase your contacts
and to further your potential in this industry, so don't miss out!
Also, Inside Our Publications Discover Finance Leaders

Our VIP Advertisers Include:
FirstKey Lending, LLC, Pacific Private Money,
Zinc Financial, B2R Finance, and Security National Mortgage
among others, learn about these financial resources.

Join Us to Learn About These Companies and More!
~~~~~~~~~~~~~~~~~~~~~~~~~~~~~~~~~~~~~~~~~~~~~~~~~

* Plus, enjoy viewing REI Wealth Monthly, our fully-interactive digital publication
developed for Apple enthusiasts by an investor from San Diego, California
* Learn Tips and Strategies on TOP Real Estate Niches:
Fix 'n' Flip, Wholesaling, Crowdfunding, Buy & Hold,
Local & Out-of-State, Private Lending, Commercial & Residential
~~~~~~~~~~~~~~~~~~~~~~~~~~~~~~~~~~~~~~~~~~~~~~~~~
FOR INFORMATION PLEASE VISIT:
CALL: 805.693.1497 | 24 Voice Mail: 310.499.9545
Realty411's main website at: http://realty411guide.com

Hear the 411 About Us: CLICK HERE
JOIN OUT NETWORK AT NO COST...

Be sure to get your hands on our new release of Realty411 Magazine, Private Money411 and CashFlow Express either by mail, or by picking up a free copy at one of our events!
ARE YOU A VIP REALTY411 MEMBER YET? IT'S FREE CLICK HERE

In addition, we publish a digital-only monthly called REI Wealth!

No matter what, please mark your calendar so you don't miss out on this fantastic real estate and finance expo. Our goal is to provide fantastic resources to help you learn about real estate or grow as an investor. We know your time is valuable, so we have wonderful books, magazines, and other gifts to give away.
Start the year off right with spectacular networking!!! Build NEW friendships and business collaborations with some of the industry's TOP Leaders. Plus, guests will discover new resources to FUND deals. Joining us are incredible speakers, sophisticated investors, and VIP Industry Leaders from across the country.


The LATEST in Finance News and Updates
Learn Investor Tips to WIN in Real Estate in 2016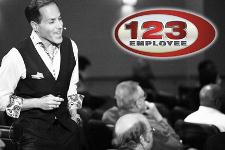 Thank You to Our Platinum Sponsor:
123 Employee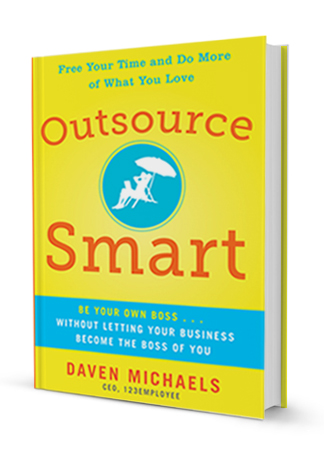 THANK YOU TO OUR SPONSORS
Pensco
123 Employee
Ace Capital Group
Adiel Gorel, ICG Real Estate
Anthony Patrick, New Harvest Ventures
Black Belt Investors
Civic Financial Services
CreditSense
EAS Investor
IRA Services Trust
Real Pro Enterprises
Real Wealth Network
Rebecca Rice and Associates
REI Wealth Monthly
Summit Assets Group
SJREI /REI VOICE
Tamera Aragon
The Funding Warehouse
Todd Dotson
Tom Wilson, Wilson Investment Properties
Total Solutions Alliance, LLC
---
Learn Directly from Real Estate Leaders

Joining Us from Our Texas: Todd Dotson!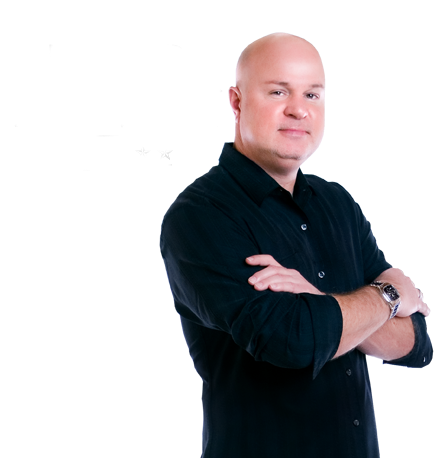 Todd Dotson of Arlington, Texas is the founder of TIER ONE Real Estate® and the Nation's foremost authority on Getting In, Getting Out and Getting Paid. Todd brings a reality-based approach to the business of real estate investing with an emphasis on "buying and selling" to create immediate cash and a system for parlaying that into wealth.
As the developer of the Industry's first On-Site Mentoring Program, Todd and his team have the unique advantage of having mentored students in every major market in the United States - A claim that only he and his team can make! Hands on experience allows him to seamlessly combine wholesale buying and purchase option strategies -Anywhere, USA, because in the end "The Checks Don't Lie!"™
Arnie Abramson, the authority on buying properties at the Sherriff's tax sales. "Tax Liens", "Tax Deeds", "Sherriff's Sales"…are all simply ways to purchases houses foreclosed on by taxing authorities. There are many important factors and things to consider when investing in tax liens, and investing in this space without knowing what you're doing can get you into trouble! Fortunately, Arnie couldn't be more willing to share his knowledge of more than 2 decades in Texas tax liens. It's an interesting investing opportunity…don't miss this event!!!
INSIDE SCOOP: Todd Dotson known as Mr. Get In Get Out Get Paid to his students is joining us from Texas but what many do not know is that Todd is from the Bay Area!
Born in Oakland and raised in San Jose Todd attended Oak Grove High School in south San Jose graduating in 1984 and graduated with a degree in English from San Jose State University.
Having grown up in the Bay Area and training numerous investors in the Bay Area Todd knows the market remarkably well and will be speaking and training on specific neighborhoods and pockets perfect for Wholesaling (yes you read it right Wholesaling in this high priced dynamic market) as well as the specific neighborhoods for Retail Buying (Subject To and Purchase Option) to create immediate deals and consistent paydays in the highly fluid Bay Area Market.
Todd will also be highlighting his Texas new construction opportunities for cash flow and appreciation. Todd's presentation is a one... two... punch for creating Cash and Building Wealth with Real Estate that's not to be missed!
– Meet Arnie Abramson, renowned expert on Texas Tax Lien real estate investing.
– Learn how tax deed investing differs in different states, and how Texas specifically offers better investing opportunities that most states.
– Learn more about how you can get started investing in Texas Tax Liens. - See more at: http://shows.flipnerd.com/real-estate-investing-expert-interviews/texas-tax-sales-arnie-abramson#sthash.HwELrYpg.dpuf
---
KATHY FETTKE
CEO of Real Wealth Network
Kathy is an active real estate investor, licensed Realtor, certified coach, and former mortgage broker. She specializes in helping people build multi-million dollar real estate portfolios through creative finance and planning. With a passion for researching and sharing the most important facts on real estate and economics, Kathy is a frequent guest expert on such media as CNN, CNBC, Fox News, NPR, CBS MarketWatch and the Wall Street Journal.
She also hosts The Real Wealth Show which is a featured podcast on iTunes with listeners in 27 different countries.
Kathy received her BA in Broadcast Communications from San Francisco State University and worked in the newsrooms of CNN, FOX, CTV and ABC-7. She's past-president of American Women in Radio & Television.
Kathy became a certified personal coach through the Coaches Training Institute in San Rafael, California. In 2001, she took the coaching process to television and produced a cable show called "DREAM" which followed the process of 6 people going after their dreams over 90 days.
Kathy noticed a theme on her Dream coaching show: most people didn't have time for their dreams when they are spending all their time at work to make money to pay the bills. Her show sponsor was a real estate expert and the segments they produced changed her life. After interviewing dozens of real estate millionaires, Kathy discovered their best strategies for creating passive income streams.
She and her husband bought numerous investment properties and since then learned the highs and lows of investing that can only come from hands-on experience. She is passionate about learning more and sharing that information with the members of Real Wealth Network and the listeners of The Real Wealth Show. Kathy loves the freedom that real estate investing can bring.
She is an avid traveler and enjoys hiking, rock climbing, skiing, figure skating and surfing. She lives in Malibu with her husband and their two daughters.
---
Learn From Sensei Gilliland with
BLACK BELT INVESTORS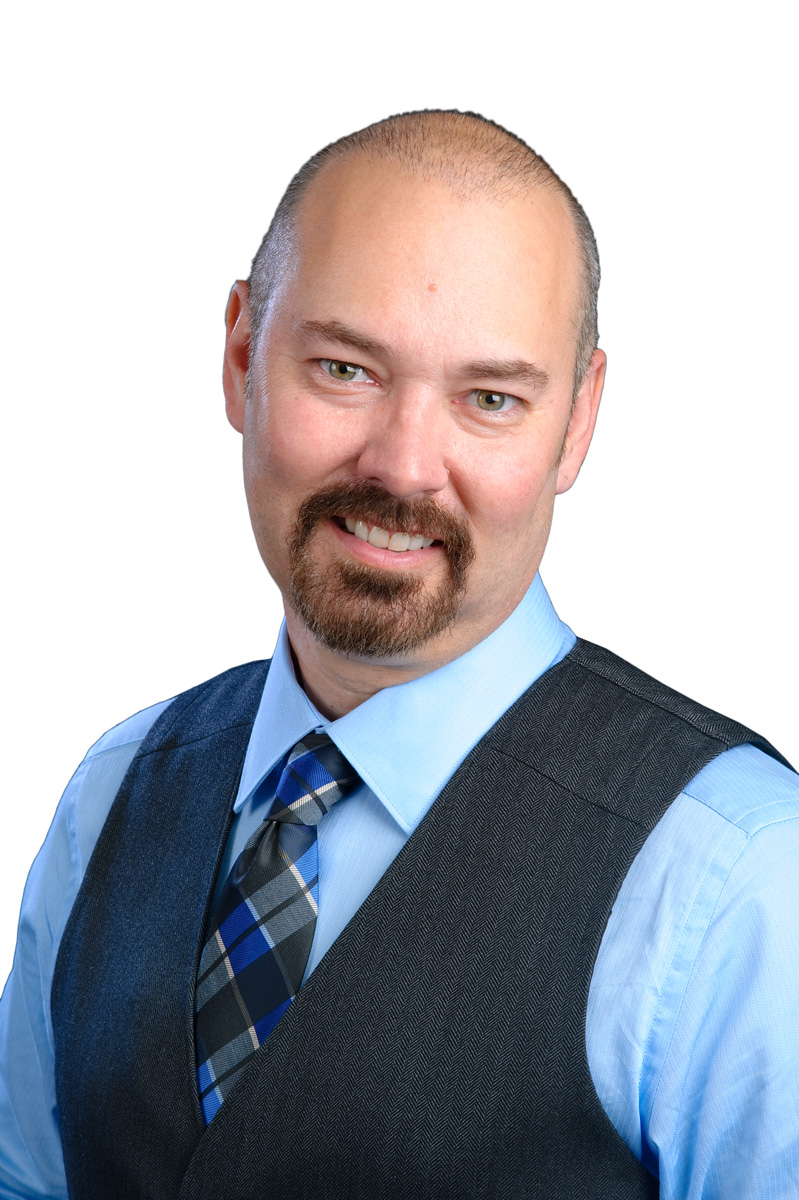 Black Belt Investors' Real Estate Master, Sensei Gilliland, has been honored as the nation's leading real estate expert and business mogul by Real Estate Wealth Magazine, and has now expanded his capacity for granting speaking engagements across the US.

Real estate investors frequently flock thousands of miles for words of wisdom from Sensei. His live training and coaching events are known for being value packed, overflowing with practical, quick to implement tactics, and energizing for both white belt and black belt level real estate investors and business owners.

Any real estate investor seeking to increase their own knowledge with a highly recognized and sought out industry will find Sensei packs a real punch when on the bill.

In a sentence, Sensei's education is - "No fluff, just hard hitting, real tactics investors can put into action effectively, delivered by a real estate master that has proven his mettle over two decades." Come hear one of the most powerful leaders in today's real estate industry.
Confused about Your Credit Score?
Learn Tips on How to Raise Your Score.
Become Educated on the Credit Rating System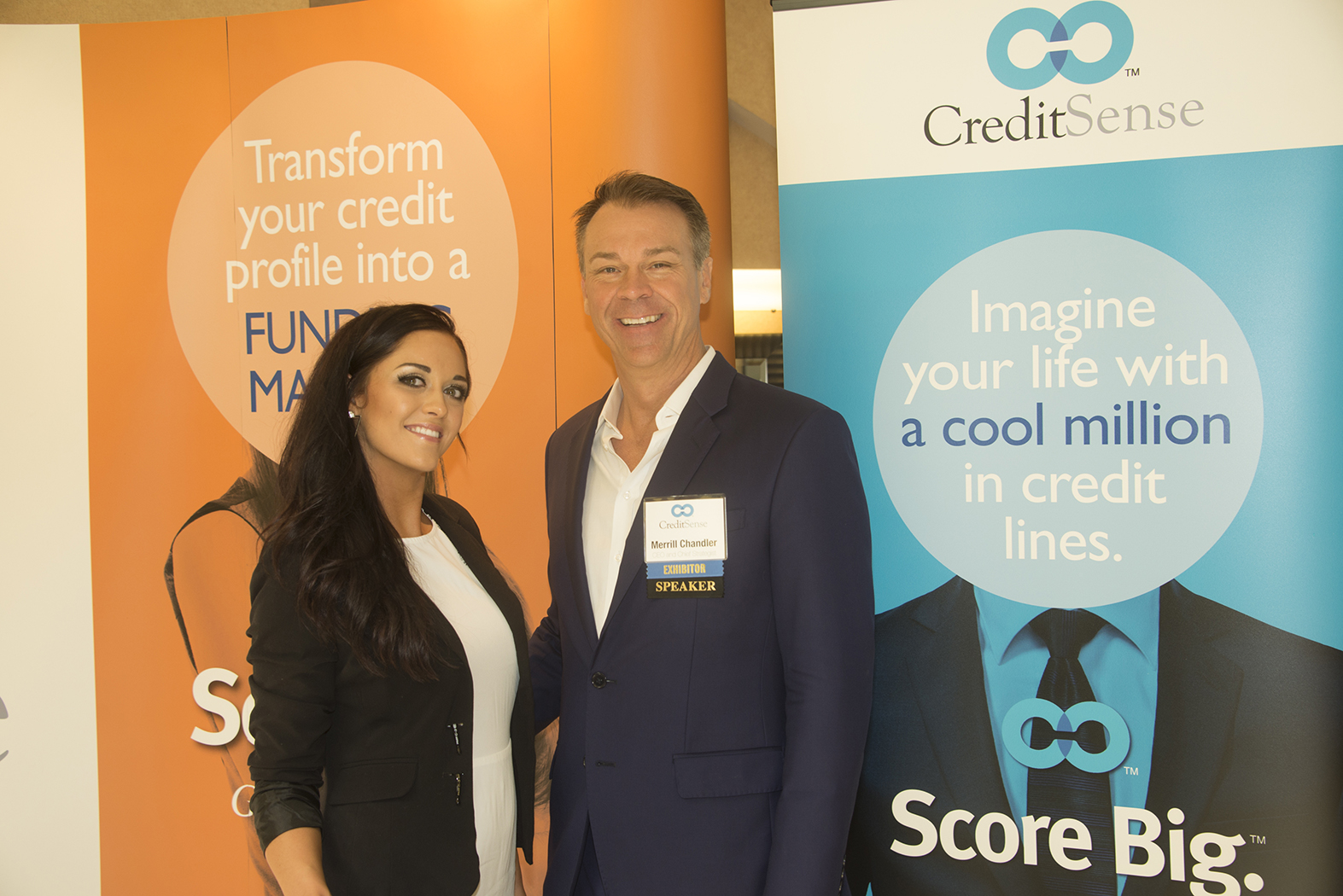 Get Your Own 800+ Credit Score
with Merrill Chandler, Founder of Credit Sense!
Learn how to optimize your credit and raise your credit score 45 points in 45 days while getting on the path to a Tier 1 or even 800+ credit score.
Learn how to raise your credit score 45 points in 45 days! Do you know what opportunities come with an 800+ credit score? THE CREDIT SENSE DIFFERENCE. CreditSense tackles the 800 pound gorilla of the credit system by helping consumers and business professionals to achieve Tier 1 or even 800+ credit scores.
CreditSense offers powerful, proven strategies to not only recover lost points due to bad credit, but to optimize our clients' credit profiles so that every piece of data measured by FICO scoring software produces the maximum number of credit score points for them. Find out more on how to optimize your credit score to get maximum leverage, which will enable you to skyrocket your real estate portfolio.

---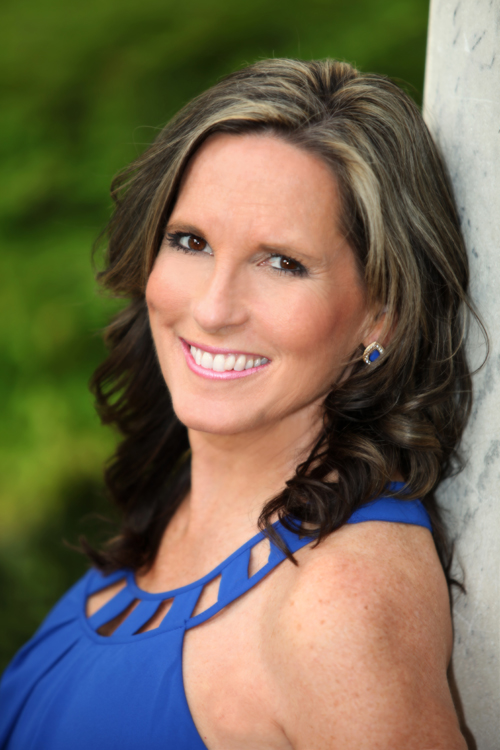 Tamera Aragon is leader in the field of online real estate lead generation and has bought and sold over 300 properties, establishing her as an expert in the house flipping marketplace. Since 2003, she has purchased millions of dollars in real estate and currently holds properties all over the world.
Tamera Aragon is one of the handful of real estate entrepreneurs who is really "doing it" successfully in today's market while also carving out some time to teach. Tamera's experience has earned her a solid reputation in the industry as well as the respect and friendship of many of the other top national real estate investment experts.
Even though she's hit the jackpot recently, Tamera tells me her financial success has given her what matters most - the freedom to enjoy her marriage and spend quality time with her children. We are so proud to have her as our a featured speaker at this event, where she will share some of her best strategies for finding off market deals and flipping them quickly for profits
.
---
Learn About Land Banking with ACE Capital Group, A Local Leader
MULTILINGUAL EXPO:
Featuring Mandarin and Cantonese speaking staff
ACE Capital Group is a family-owned California Land Banking company with headquarters based in the San Francisco Bay Area for over 30 years. Our current California Land Banking business evolved from the extremely successful personal Land Banking experience of our founders Chen & Victoria Wang. The Wangs have been pioneers in the field of consumer Land Banking for over 40 years, and their proven approach has made it possible for thousands of ACE Capital Group customers to allocate their underperforming assets to select California pre-developed land. With the leverage of ACE Capital's experience and expertise, our customers have access to better parcels of land with better pricing and exit strategies than any other Land Banking product available today.
ACE Capital Group is neither a real estate broker nor a financial advisor. We are principals who research, acquire, and distribute carefully selected California pre-developed land specifically for the purpose of Land Banking. The goal of ACE Capital Group is to assist our customers in capitalizing upon the power, safety, and security of the Land Banking process. Our purpose is to educate and enlighten as many people as possible regarding the potential for extraordinary profits that accrue from effective Land Banking executed in the direct path of massive population growth. Our successful business model is based upon the keen insight expressed by John D. Rockefeller when he stated, "The major fortunes in America have been made in land."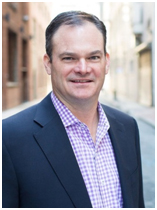 Patrick Hughes
SVP, Business Development, PENSCO Trust Company
As the Senior Vice President of Sales and Business Development, Pat leads all of PENSCO's institutional sales and business development efforts at the company.
​
Prior to joining PENSCO,
Pat
spent 20+ years in financial services and has both institutional sales and alternative asset experience. He has held senior sales and leadership roles at Financial Engines, Franklin Templeton Investments and BNY Mellon.
Pat received his B.S. in finance from Miami University and an M.B.A. from The Ohio State University. He is a Chartered Financial Analyst (CFA) Charter holder and a member of the CFA Society of San Francisco (CFASF). Pat lives in the Bay Area with his wife and three daughters where he enjoys basketball, cycling and coaching his daughters' soccer teams.
---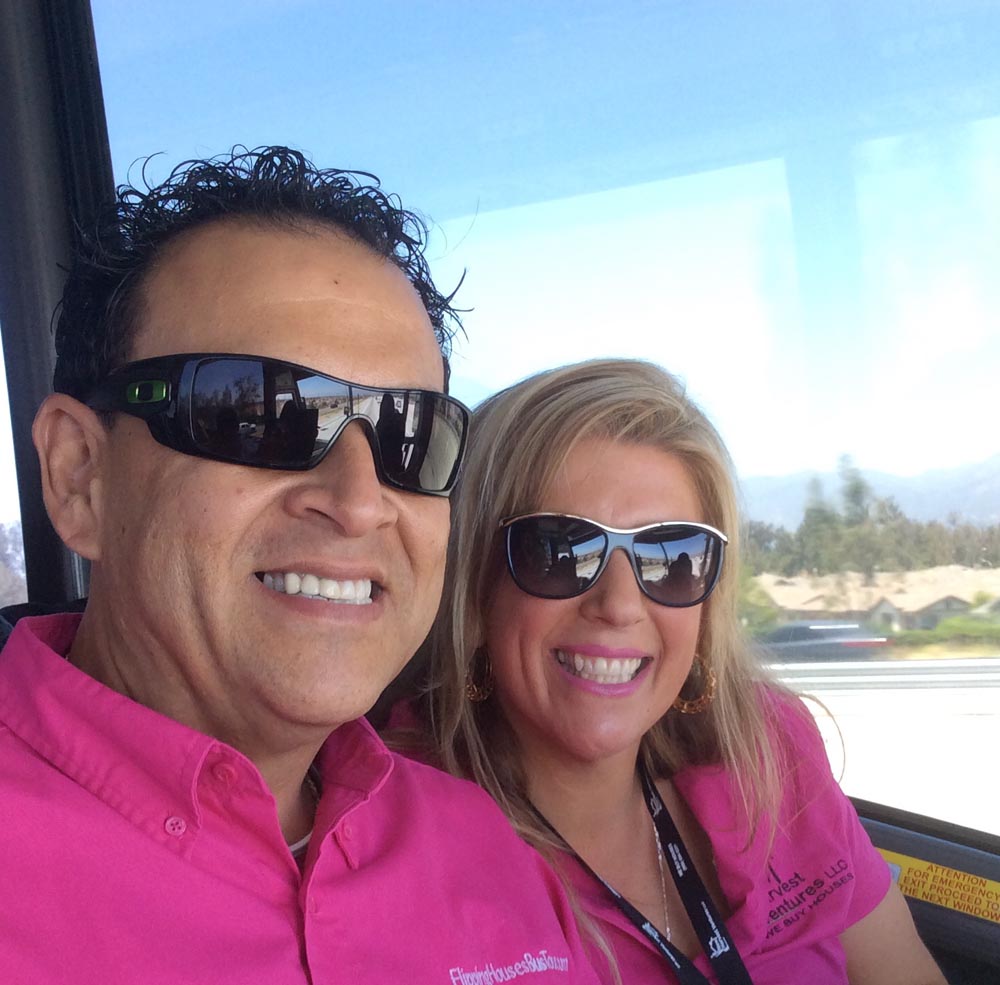 Anthony Patrick is the CEO of New Harvest Ventures LLC and a principal member of White Rock Capital Inc.
Anthony is a seasoned real estate expert with almost 20 years of experience, and has been involved in over a thousand transactions in all areas of real estate over the course of his career.. His passion is to help others build wealth through real estate investing and positively affect the lives of those around them.
Anthony has been in the trenches as a handyman, became a property manager, and is now a successful real estate investor who mentors new and seasoned investors who want to achieve the same level of success as he did. He has taught thousands of students at more than a hundred events across this great nation and shared the stage with titans like Donald Trump, Suze Orman and Ron LeGrand.
Though the majority of his experience is in flipping houses, he has considerable experience in all areas of real estate investing strategy and tactics; including, but not limited to; wholesaling, REDC auctions, court-house auctions, REO properties, probates, pre-foreclosures, storage, lease options and rentals.
His vast knowledge about all areas of real estate finance and investing has transformed the lives of his students and their families. He also contributes selflessly to charity, and setting the example of being an honorable philanthropist.
---
We have the pleasure of hosting out of state
and local real estate industry leaders. Join Us!
---
SPECIAL INFORMATION JUST FOR REAL ESTATE PROFESSIONALS!
** OUR FREE EXPO HAS TONS OF VALUABLE
INFORMATION * MINGLE WITH VENDORS **
NON-STOP NETWORKING!
Please bring plenty of business cards.
Learn About the Hospitality Niche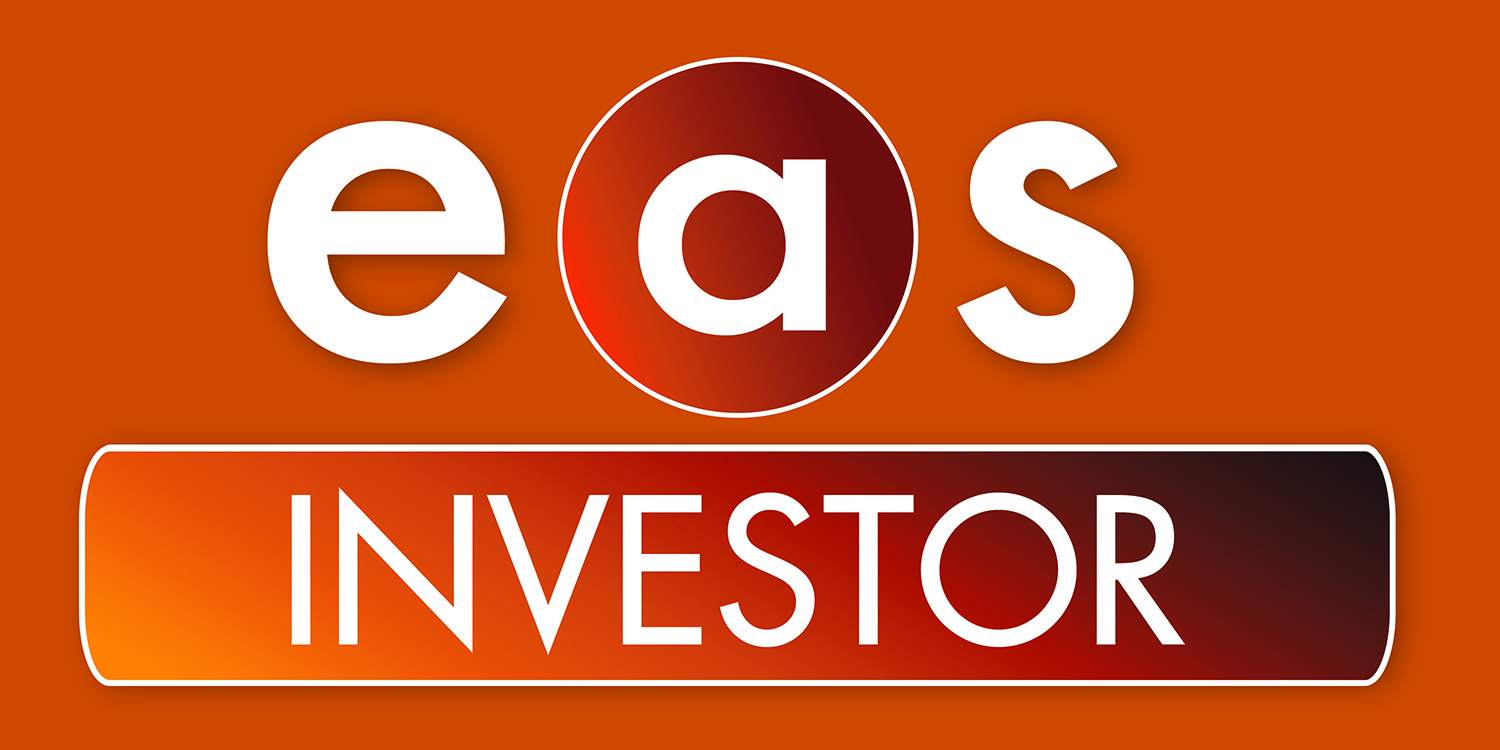 MISSION STATEMENT:
Learn how to invest in the industry's most efficient extended stay hotel and motel acquisition model, with excellent service for our guests and a healthy ROI for our investors.
EAS Investor is tailor made for our times. By leveraging the availability of hotel properties at historically low prices in concert with a hotel industry on the upswing, we are presenting investors a unique opportunity to partner with a demonstrated industry business model.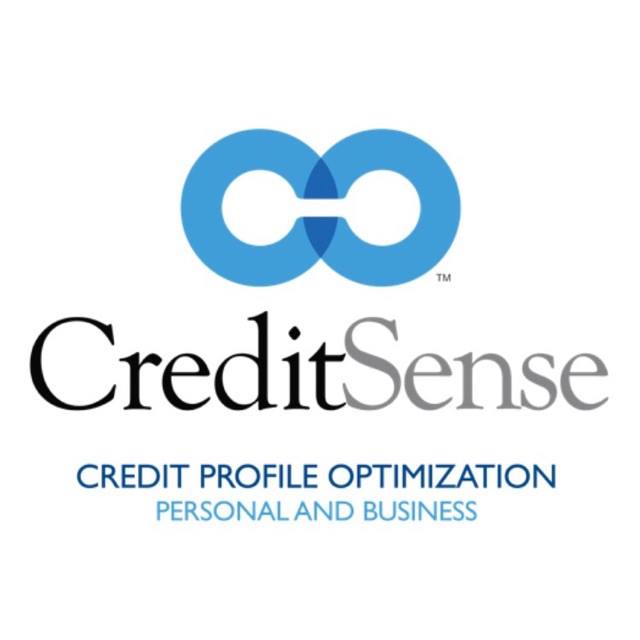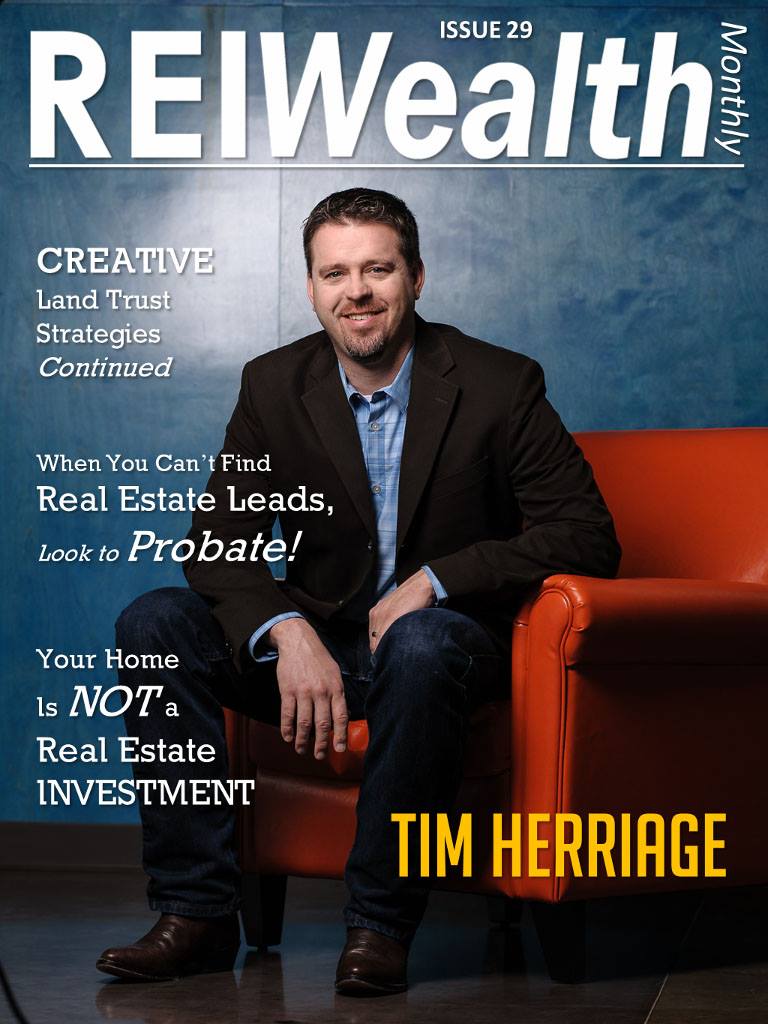 ---
Learn Investor Tips to WIN in Real Estate in 2016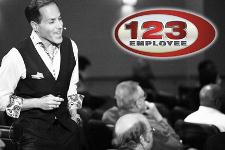 Thank You to Our Platinum Sponsor:
123 Employee
DAVEN MICHAELS
Super entrepreneur and CEO of 123Employee Daven Michaels has made a career of living the American Dream. Starting his entrepreneurial career at age 15, Daven never looked back. Best selling music and television producer, author, speaker and entrepreneur, Daven shows the little guy how to play ball with the big corporations and beat them at their own game.
Daven has shared this stage with such notables as Mark Victor Hansen, Brian Tracy, Dean Graziosi, Marshall Sylver, Richard Ferri, Matthew Buckley, Mark Joyner, Jeff Adams, Adam Urbanski, Ken Mcarthur, Glenn Dietzel, DC Fawcett and many others. Since writing 'Outsource This!' 'Your Complete Resource to the World of Global Outsourcing, ̒ Daven has become an advocate for the small business owner and has appeared on numerous radio and TV shows across North America. His book has sold 1,000's copies worldwide. His mission is to make entrepreneurs lots of money and give them the freedom they deserve to enjoy it.
I'm Daven Michaels, founder of 123 Companies. I've been an entrepreneur since the age of 15, that's over 30 years now. During this time I stumbled across a business formula that I used to turn multiple diverse business ventures into extremely successful businesses, including a few multiple-million dollar home runs.
I was very fortunate to have crossed paths with a very smart individual at a very young age. He took me under his wing, he mentored me and guided me. I find myself applying those same lessons and principles even today.
In 2006 I started 123Employee, a virtual employee center in the Philippines. I started with one employee and today we have hundreds of employees operating from several managed facilities. In 2011 I used the power of public speaking to cast a wider net and reach even more entrepreneurs all over the world.

In the same year we started offering higher level marketing, business consulting and coaching services. This grander desire to help people started in 2009 when a friend suggested that I teach others how to achieve success. This ignited a flame that has grown and grown over the years.

However, teaching alone was not enough. I believe that talk is cheap these days. There are many people who teach business and marketing, yet very few understand the trials and tribulations business owners are facing in today's economy.
My commitment to you is simple, through the 123 companies and our events, we will help you save money, make more money, grow your business, get your time back and ultimately create the lifestyle you desire.

EXCLUSIVE THOUGHT-PROVOKING EDUCATION!
---
Increase the ROI on your REI with Jim Beam!
JIM BEAM

builds valued long term relationships by combining careful attention to clients' goals with integrity and experience.

He is a trusted leading expert in training others how financial institutions leverage money and how to emulate them.
Jim earned two degrees in business management and spent the first 25 years of his career managing over $500,000,000 in real estate and major construction projects.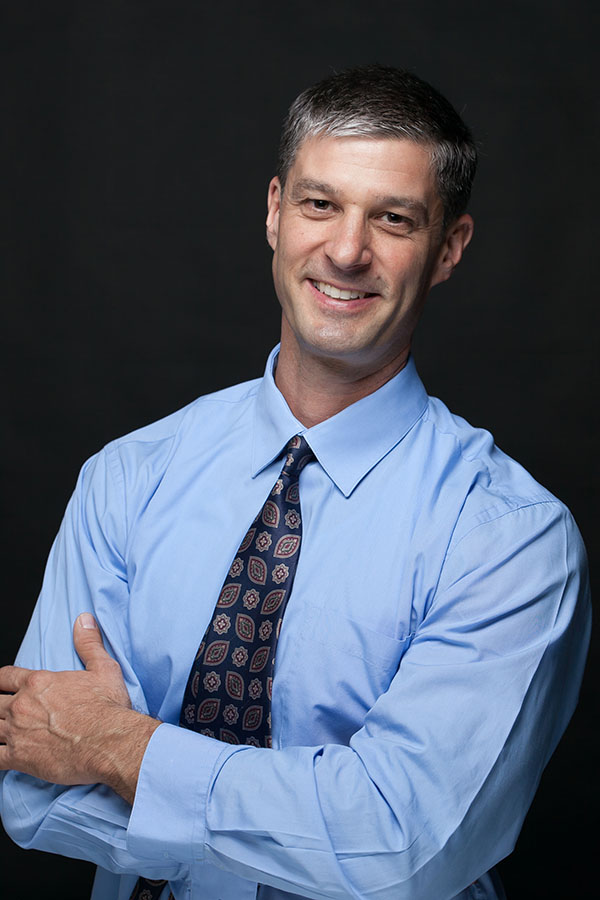 Jim has been married to his wife, Shannon, for 22 years and they have been blessed with four children. Together, they have enjoyed over 25 years in various aspects of business management and ministry outreach.
Their life verse is Proverbs 3:5-6. Jim and Shannon share their passion to add value to their client's economy by illustrating proven processes to protect, use, and grow their wealth providing certainty in uncertain times.
---
Meet Author Rebecca Rice and Discover
her "Living Benefits" Strategy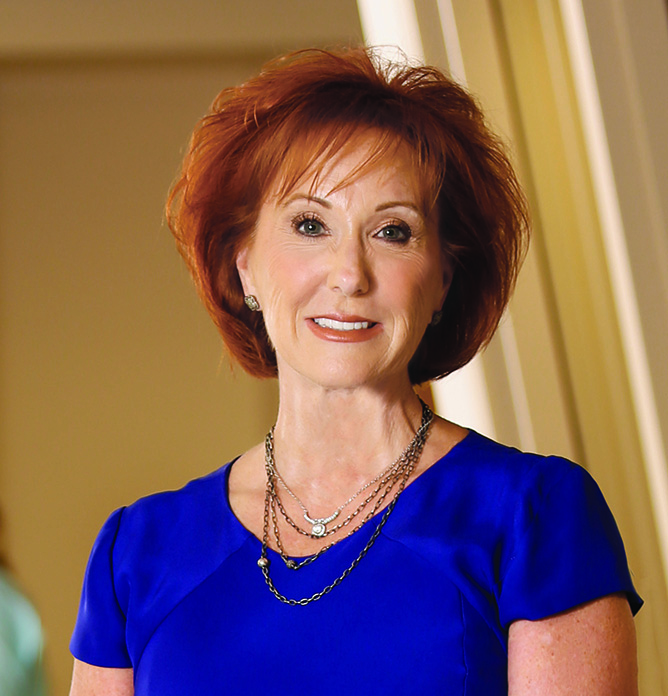 At age 37 Rebecca Rice suddenly became single with three small children. Without any
source of income, Rebecca faced food scarcity and homelessness. "I know what it's like to be without," Rebecca said. "I made it my goal to never let that happen again."

She started working—and worked hard! She learned and advanced to the point where she
started her own business. Along the way, she kept that passion for financial security for herself and for her clients. "I was drawn to financial services because it's such a concrete, specific way to prepare for the difficulties life throws at you," Rebecca said. For 24 years she read and studied books, journals, newsletters, and the leading trends to best help her clients secure their financial future.

Every client of Rebecca's becomes a friend. She treats them with respect and esteem and shows a relentless determination to make sure they become financially solid. "I found people did everything Wall Street and the best financial minds recommended. Yet most were not truly successful," Rebecca said. "The traditional strategies just don't work as
promised for the average person."


In 2003 Rebecca discovered Nelson Nash's book, Be Your Own Banker. She stayed up all night reading it. It just didn't seem possible. So she asked her CPA to read it. He had never heard of the strategy either.

Together they tried to punch holes in the theory behind Nash's book. They ran the numbers. They ran the numbers again. And it worked! When her CPA called and said he wanted to set up four accounts for his family, she knew they were on to an amazing secret. How could she not have known about this incredible wealth-building strategy before now?

The new strategy called for great integrity and sacrifice. She'd need to work three times as hard for the same amount of money. But for her clients, it was a godsend! It was an assured way to build risk-free, tax-deferred wealth and still have access to money for purchases, college expenses, even retirement living. It multiplied the growth of assets, and even helped grow your money as you borrowed and paid for purchases!

Rebecca fully used this "Living Benefits" strategy. She tried it herself and found success. She used it more and more. To date she is fully vested in this strategy and has the comfort, control, and peace that financial security brings. As of 2014, Rebecca has written over 3,000 uniquely designed policies. She's gained certification in the knowledge and application of "Living Benefits" strategies. She's used the "Living Benefits" for herself and her clients in every way possible. She stands as the go-to expert for the "Living Benefits" strategy.
---
SPECIAL INFORMATION JUST FOR REAL ESTATE PROFESSIONALS!
** OUR FREE EXPO HAS TONS OF VALUABLE
INFORMATION * MINGLE WITH VENDORS **
NON-STOP NETWORKING!
Please bring plenty of business cards.
Learn About the Hospitality Niche
Organizer of Realty411's Silicon Valley Investors' Forum - Learn From TOP Leaders and Celebrate Our NEW Issue!
* Event Organized by Realty411 Magazine*
Based in Santa Barbara County, Calif., Realty411.com publishes online and print magazines, e-newsletters, and produces expos and mixers around the United States. Their mission to educate and empower everyone from all walks of life to invest in real estate.
The media/marketing company is owned by a real estate investor and licensed California real estate sales agent. Realty411 is currently on a mission to reach as many personal investors around the nation, with their in-house expos and events, as possible. Many investor events and expos are also raise awareness and donations for numerous worthwhile charities.
For information, call: 805.693.1497 or visit http://Realty411.com or
Our new expo website: http://Realty411expo.com
To contact us directly, call: 805.693.1497 or info@realty411.com
Save