| | |
| --- | --- |
| Realty411's CA$HFLOW EXPO - Learn Real Estate, Stocks & Business Strategies. | |
Event Details
  Nearly 500 RSVPs from Around the County!!  
Our Special Expo Celebrates Our Brand NEW Issues... Just for YOU.
CA$HFLOW EXPO
Saturday, August 23rd - 9 am to 5 pm
Sunday, August 24th - 9 am to 5 pm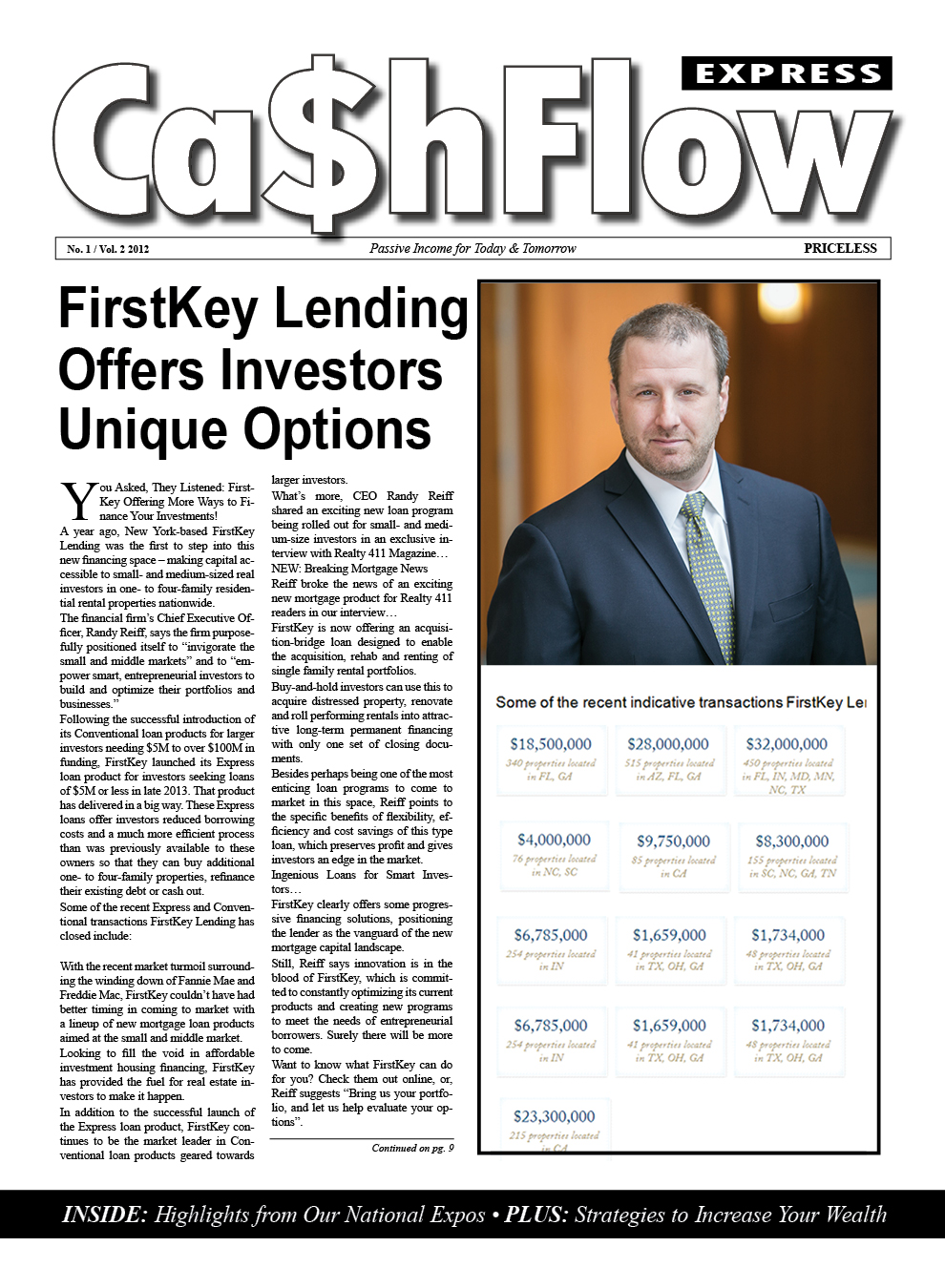 JOIN US ALL WEEKEND AT:
DoubleTree by Hilton Hotel
2050 Gateway Place, San Jose, CA 95110
Receive Our NEW CA$HFLOW Express,
Our NEW REALTY411 + REI Wealth Monthly!
San Jose CA$HFLOW Expo
Saturday Speaker Schedule
 
Education in the Donner Room, unless otherwise noted in
which case it will be held in the Bayshore Foyer

9 am - Welcome Message (In Donner Room)

9:15 am to 10:10 am - Todd Pigott
Learn Private Money Funding, Zinc Financial

10:15 am to 11:15 am - Brad Sumrok
How to Retire Early by Investing in Apartments

Networking Break | Mingle with Vendors

11:00 to 11:30 Credit Sense (Bayshore Foyer)
Learn How to Maximize Your Credit Score

11:30 pm to 12:25 pm – HomeVestors
America's #1 HomeBuyer is Now in California!

Networking Break | Mingle with Vendors

12:45 pm to 1:00 pm - Kathy Fettke (In Bayshore Foyer)
Local Leader, National Investor and Media Personality

1:00 pm to 2:00 pm - Sensei Gilliland (co-host)
Learn to Flip San Jose Houses - No Credit or Cash Needed!

2:05 pm to 2:45 pm - New Direction IRA
Your IRA Can Be a Real Estate Investor

2:20 pm – 2:40 pm Realty Mogul (In Bayshore Foyer)
Learn All About CrowdFunding with Realty Mogul

Networking Break | Mingle with Vendors

3:00 to 3:55 pm – Fix N' Flip Tips with Andrew Cordle
Retire in Less than 10 Years by Flipping Homes

4:00 to 5:00 pm – Cap Core Real Estate
Invest in Arizona - Tips from the Experts

4:30 pm to 5:00 pm- Rich in Five (In Bayshore Foyer)
Commercial Real Estate Strategies for Maximum CashFlow

COME BACK TOMORROW FOR MORE
FUN, LEARNING AND MOTIVATION!!!

** THANK YOU FOR JOINING US **

PLEASE MAKE SURE WE HAVE YOUR ADDRESS
SO THAT WE CAN MAIL YOU OUR MAGAZINES!!


San Jose CA$HFLOW Expo
Sunday Speaker Schedule

Education in the Donner Room, unless otherwise noted,
in which case it will be held in the Bayshore Foyer

9 am - Welcome Message (Donner Room)

9:10 am to 10:10 am - John Gifford
Real Estate Tips by a National Investor - Joining Us from Virginia

10:15 am to 11:15 am – Diversify Your Assets with Stocks
Learn with Bruce Dinger, a Silicon Valley Local

Networking Break | Mingle with Vendors

11:00 am to 11:30 am - Cal-Pac Capital Advisors - (In Bayshore Foyer)
Joint Ventures – How to Make Sizable Profits with Little to No Money In.

11:30 pm to 12:30 pm - Steve Down
Learn about The Falls Event Center & Financially Fit

Networking Break | Mingle with Vendors

1:00 pm to 2:00 pm - Belinda Savage
 Build Wealth In Your Portfolio with IRA Services Trust

1:30 pm to 1:45 pm Bryan Ellis (In Bayshore Foyer)
Joining Us from Atlanta, Georgia!

Networking Break | Mingle with Vendors

2:30 to 3:00 pm – Cap Core Real Estate
Invest in Arizona - Tips from the Experts

2:30 pm to 3:00 pm Pacific Realty Partners (In Bayshore Foyer)
The Stone that Builders Rejected - Oakland - America's Investment Darling

3:00 to 3:40 pm – Discover Sensei's Powerful Real Estate
Retirement System Smart Investors are Using to Cash in

Closing Remarks & Announcements
Mingle with Vendors Until 5 pm!

** THANK YOU FOR JOINING US **

PLEASE MAKE SURE WE HAVE YOUR ADDRESS
SO THAT WE CAN MAIL YOU OUR MAGAZINES!!
Our Sponsors Include These Great Companies so Far:
 New Direction IRA, Black Belt Investors, Equity Trust Company,
Zinc Financial, Cap Core Real Estate, Brad Sumrock, B2R Finance,

Homevestors of America, First 100 Homes, REI Wealth Monthly,

Kennsei Trading Inc., Home Replay, Asset Protection Services, REI Expo,

Pride of Austin, REI Wealth Academy,  Pacific Private Money, NREI Club,

Summit Assets Group, Wilson Investment Properties, Realty Mogul,

New Tang Dynasty (NTD) Television, IRA Services Trust Company,
Realty Consultants of America, CashFlow Express, RetirewithRealEstate.biz,

The Falls Event Center, Rich In Five, Birmingham Income Property, LLC.
and Cal-Pac Capital Advisors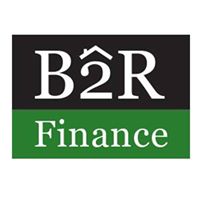 ALSO CELEBRATING PRIVATE MONEY 411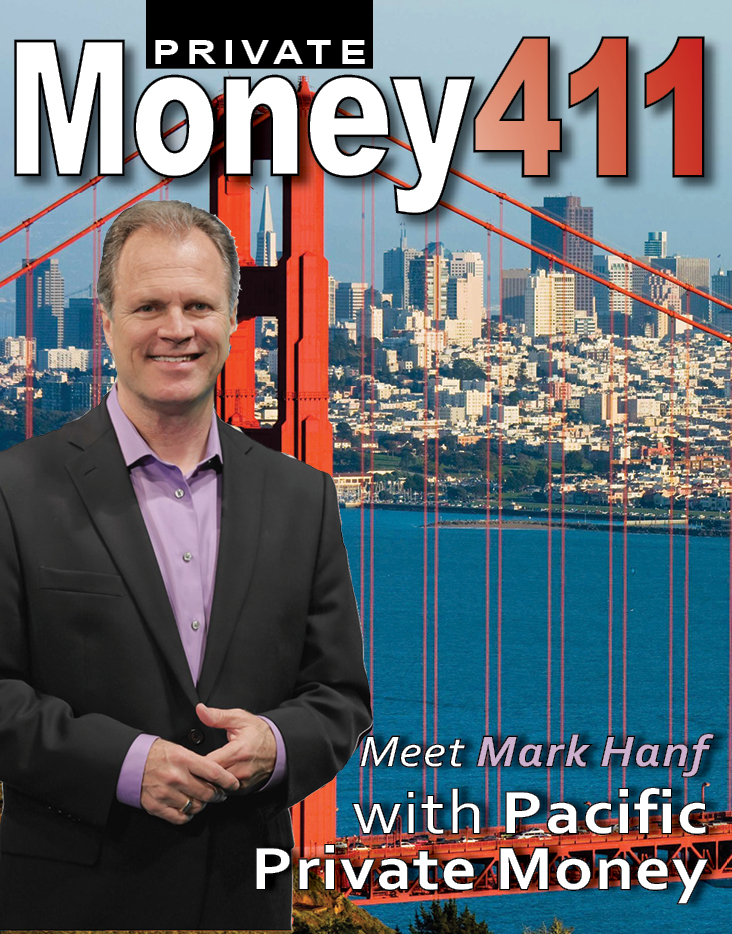 RECEIVE VALUABLE INFORMATION HERE!


We thank the TOP Finance Companies sponsoring this Expo, including:
* email marketing by Vertical Mail *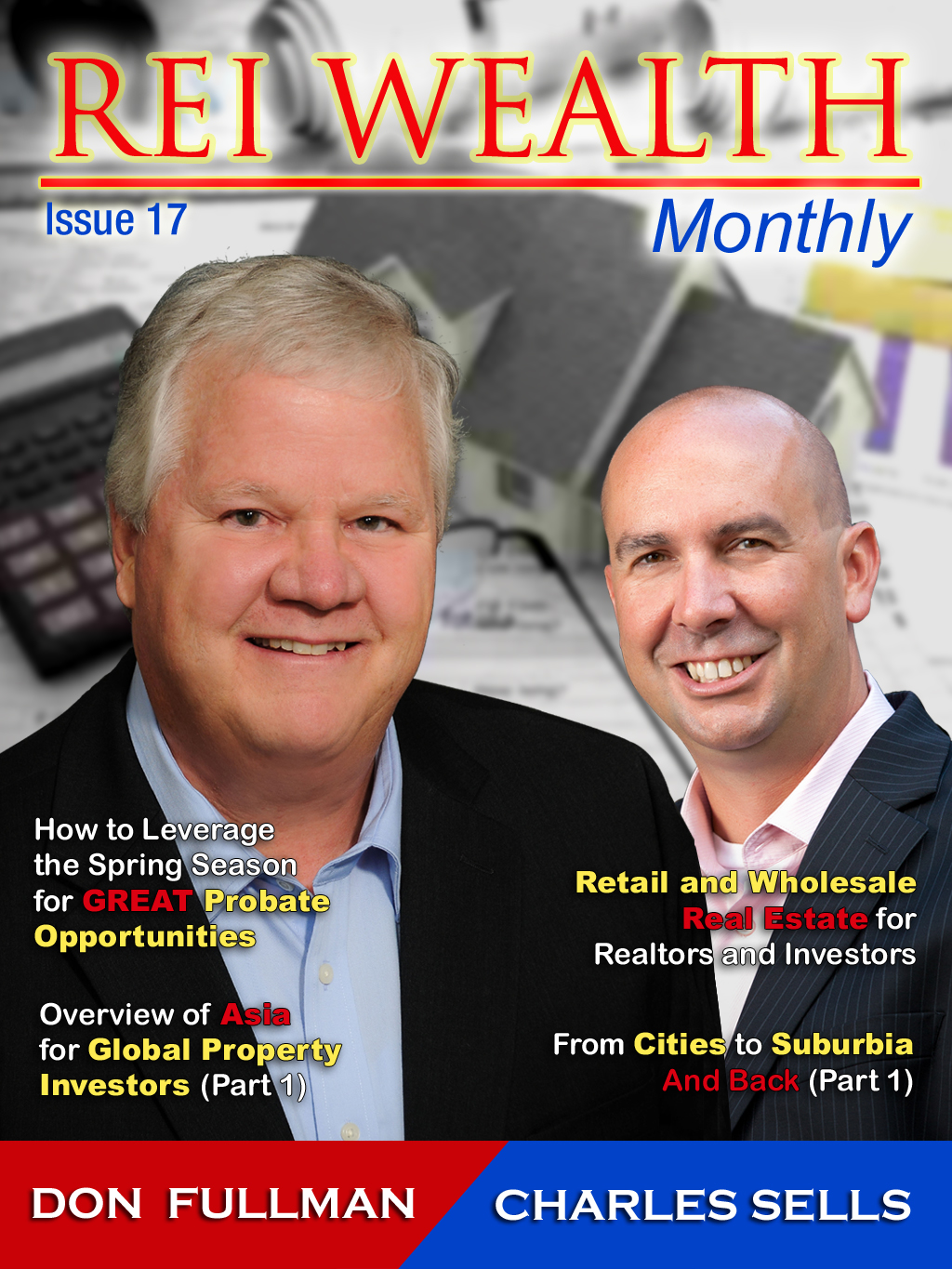 All guests receive our publications, designed to SKYROCKET WEALTH!!!
Learn WEALTH Strategies from some of the most Successful Investors
in the Nation - Many of these Experts will be Here LIVE
So Don't Miss this Expo!
 Inside this FREE EXPO the BIGGEST NAMES in our Industry will share secrets to help YOU take your business (and life) to a Whole NEW Level.
  * Mingle With Vendors, Learn from Master RE Investors,
Meet Like-Minded Successful People & Leaders in the Industry *
Find your next business partner or private lender here - Just as so many have
investors have before. Realty411 events Connect Leaders in the Industry.
Our Events around the Nation Connect HUNDREDS
of people from New York City to Los Angeles!

---
Learn from the Top Names in Real Estate
and Celebrate Our Publications!
Mingle & Network with Awesome Companies from Around the Nation at the Largest and Still Absolutely Free CashFlow Expo in Silicon Valley!
Awesome Speakers From Around the Nation, such as: Sensei Gilliland, CEO of Black Belt Investors
The founder and CEO of Black Belt Investors began his investing endeavors in 1995. Sensei has a great following in the Bay Area and he is the co-host the event!
Since that time, Sensei has created cash through wholesale real estate, obtained wealth through rental properties and continues to teach his methods through workshops, seminars and club meetings helping people to achieve their financial dreams. 
Through martial arts Sensei has learned the discipline it takes to channel his energy toward achieving personal goals. 
Learn How SENSEI builds WEALTH through wholesaling without using any money or credit and without even taking ownership!
---
NEED FUNDS?
Find the Money You Need for Deals
Meet Todd Pigott, CEO of Zinc Financial,
a leading investment Rehab Lender located in Clovis, California.
Todd is looking to fund deals IN THE BAY AREA!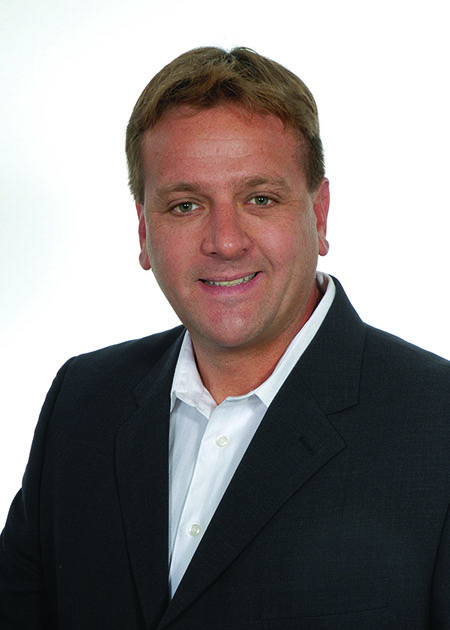 If you're looking for a rehab loan, you have come to the right place. Todd's company specializes in hard money rehab loans, and they help investors leverage their capital to acquire and rehab properties for investment purposes.
They are a direct lender, so fast decisions are made! A rehab loan from ZINC is designed for properties that can not qualify for a traditional mortgage loan based on the current distressed condition of the property.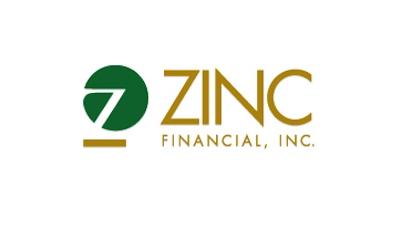 ZINC's Investor rehab loans are designed to be closed in a matter of days, affording investors the opportunity to close their deal fast. ZINC Financial, LLC provides Investor rehab loans for investors in California and Arizona.
ZINC Financial, LLC Provides Unique rehab Loan Programs Our ZINC "Investor Rehab Loan" provides investors with an easy submission process, fast underwriting and quick closings, and is designed for investors with special circumstances and special needs.
Todd will work hard to fund your hard money rehab loan in as little as 7 Days!!! Using rehab hard money for short-term financing is easy, fast and often times the only viable financing for distressed properties.
---
Come Learn from Our TOP Educators Joining Us
from Both Locally & Around the World! 
BRAD SUMROCK PRESENTS...
"How to Earn Double-Digit Returns and Retire EARLY by Investing in Apartments!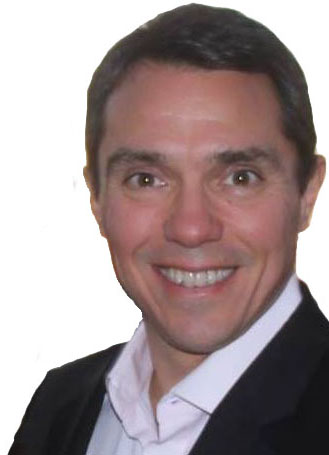 Brad Sumrok specializes in helping people earn double-digit returns and retire early, exclusively through Multi-Family Investing. His proven, simple processes and trainings enable virtually anyone to achieve increased levels of passive income, freedom and financial security.  Many who follow Brad's teachings are able to retire from their jobs in 3-8 years and spend more time with their family and friends, travel more and have more time and freedom to pursue their passions. 
With NO previous real estate investing experience, Brad began investing in Multi-Family properties in 2003 and in just over three years he "retired" from his corporate job at the age of 38. Wanting to share that life-changing accomplishment with as many people as possible, Brad began teaching and mentoring others how to do what he was able to do.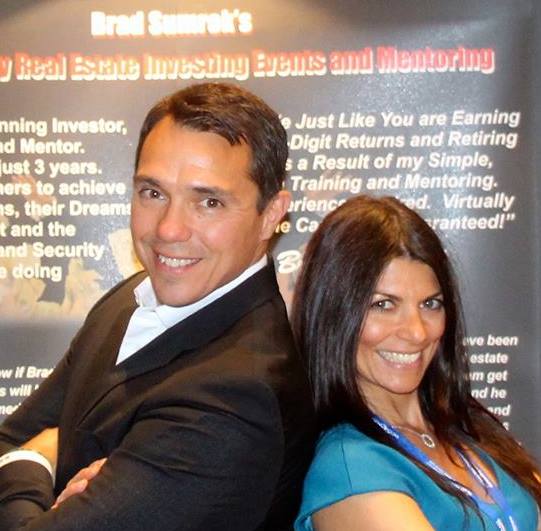 Since 2006 Brad has transferred his experience to thousands of people just like you. Here is what they are saying: 
"Brad's mentoring and training has enabled us to earn $50,000/yr in Passive Income after just 18 months."
- Kenny & Teresa W.
"14 months after meeting Brad and following his step-by-step process, I raised over $750,000 and purchased a 90-unit property that is projected to double our money in less than 2 years" - Aaron K.
"In less than a year, Brad helped me purchase 75 units that provides my family with over $7,000 per month of passive income. My financial future is secure." – Raj G.
Brad is also an active Multi-Family Apartment Owner. He is a Principal in over 1,000 units, with over 700 units in the DFW Metroplex. In 2012 he received the prestigious Paragon Award as "Independent Rental Owner of the Year" from the National Apartment Association.
Virtually everyone can benefit from Brad's trainings and processes and NO previous experience is required. In his 90-minute presentation "How to Earn Double Digit Returns and Retire Early with Multi-Family Investing", Brad reveals the 3-Step Wealth Formula that has enabled him and many others to Retire. 
He walks you through the entire process, step-by-step, and makes it simple, easy and achievable for just about everyone. He transfers his 10 years of Multi-family investing experience to you, saving you a 10-year learning curve, and accelerating your path to early retirement.
Brad is excited to transfer his experience to you and he is dedicated to your success. The only requirement is that you make the move to attend so that he can teach you what to do!
DON'T MISS BRAD'S SPECIAL PRESENTATION SATURDAY AT 10 am ! HE IS JOINING US FROM TX!
---
Joining us from Colorado!
Bill Humphrey, Co-Founder & CEO

Your IRA Can Be a Real Estate Investor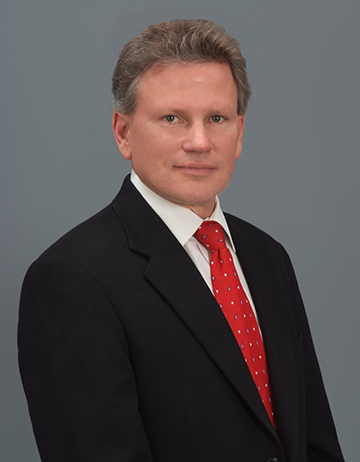 Most investors are unaware of how IRAs can be active in real estate deals. Guests will learn how use their own expertise to increase their retirement portfolio.  They will also discover how to use other people's IRAs as a funding source for their personal deals. This fast-paced presentation covers IRA basic orientation, self-directed IRA procedures and rules, and detailed information related to investing in real estate using retirement plans. Be prepared to expand the way you think about your retirement funds and feel free to bring questions.
Bill Humphrey is the co-founder and CEO of New Direction IRA. In this role, he oversees all facets of New Direction IRA including accounting operations, education and client services.  Bill is recognized in the industry as an expert in self-directed IRAs, HSAs and other tax-advantaged accounts, as well as the IRS codes pertaining to these investments.  Bill teaches courses on retirement plan investment rules to investors, CPAs and investment professionals through a variety of venues including the University of Denver School of Law.
An experienced Certified Public Accountant, Bill has focused on income tax, auditing, tax-related real estate issues and forensic accounting for more than 20 years, which he draws upon in his daily work with clients. Bill's tax experience has been instrumental in understanding and teaching about IRAs and debt leverage. He is well versed in IRA law and current with all legislation governing tax advantaged plans. Bill has served as a consultant to HSA platform providers, and is a leader in promoting the idea of investing HSA assets long term for medical costs in retirement. He has been involved in real estate investment and has assisted in developing the framework for debt-leveraged IRA real estate investment. Bill received his Bachelor of Science degree in Business from the University of North Carolina, Chapel Hill, with a concentration in accounting and computer science. He rounded out his technical background with graduate study in Finance, Accounting, and Economics at the University of Colorado, Boulder.
 
---
Paul LeJoy - From a Hut in a Village in
Africa to Mansions in the Bay Area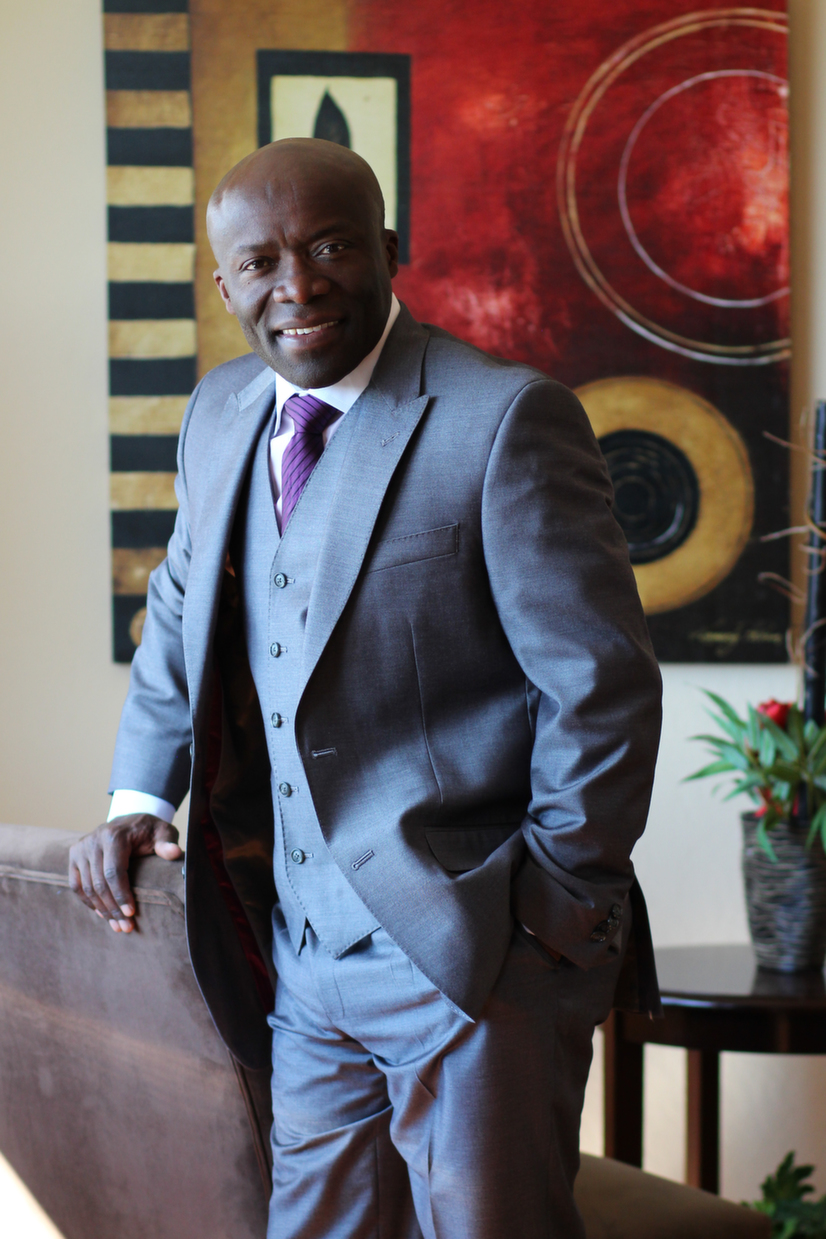 Paul LeJoy was born in a small village in a small country in Africa – Cameroon.  Always hardworking, Paul obtained a scholarship to study Radio, Film and TV Production at the University of Kent, Canterbury, England. After obtaining his Bachelor's Degree, Paul went ahead and did a Master's Degree in International Relations and Economics.

That's when he came across the four dragons of East Asia: Taiwan, South Korea, Singapore and Hong Kong. Intrigued by their progress, Paul flew to Asia and made Taiwan his base. He lived in that region for 7 years and relocated to California in 2001, working as a Program Manager for Synnex in Fremont. Paul bought his first property in Manteca in August 2002, one year after relocating to California, for $280,000. However, tired of the commute from Manteca to Fremont, Monday to Friday, Paul decided to sell the fine home to a neighbor for $400,000.

Excited about the opportunities in real estate, Paul obtained his real estate license in April 2005. His first sale was $925,000 and he did not even know how to put together an offer. Seeing the light, as it were, Paul quit Synnex and plunged deep into real estate.

Totally unaware of the real estate cycles, Paul spent all the money he made buying real estate in 2006 and 2007. Bad, bad time to buy flips. He lost it all and thought about throwing in the towel and heading back to East Asia. However, instead of doing so, he founded Pacific Realty Partners in June 2007. Always at the vanguard of change, Paul positioned himself for success by working with the banks – arguably the key players at the time. In 2009, he became the top REO broker for Citi Mortgage in the entire Northern California. Tired of begging asset managers for REOs to sell for them, Paul made up his mind to create inventory himself by buying distressed assets. In 2011, he founded Community First USA, LLC to acquire, rehab REOs and stabilize neighborhoods blighted by foreclosures in Alameda County, primarily in Oakland. In 2012, Community First grew by a whopping 1328%. That was followed with a 184% growth in 2013. The company has acquired, remodeled and sold over 100 in the Bay Area and today is acquiring land and developing it as demand in the area continues to skyrocket.


---
Mark McKeller shares how HomeVestors® has purchased over 55,000 houses to become...
#1 Home Buyer in America!!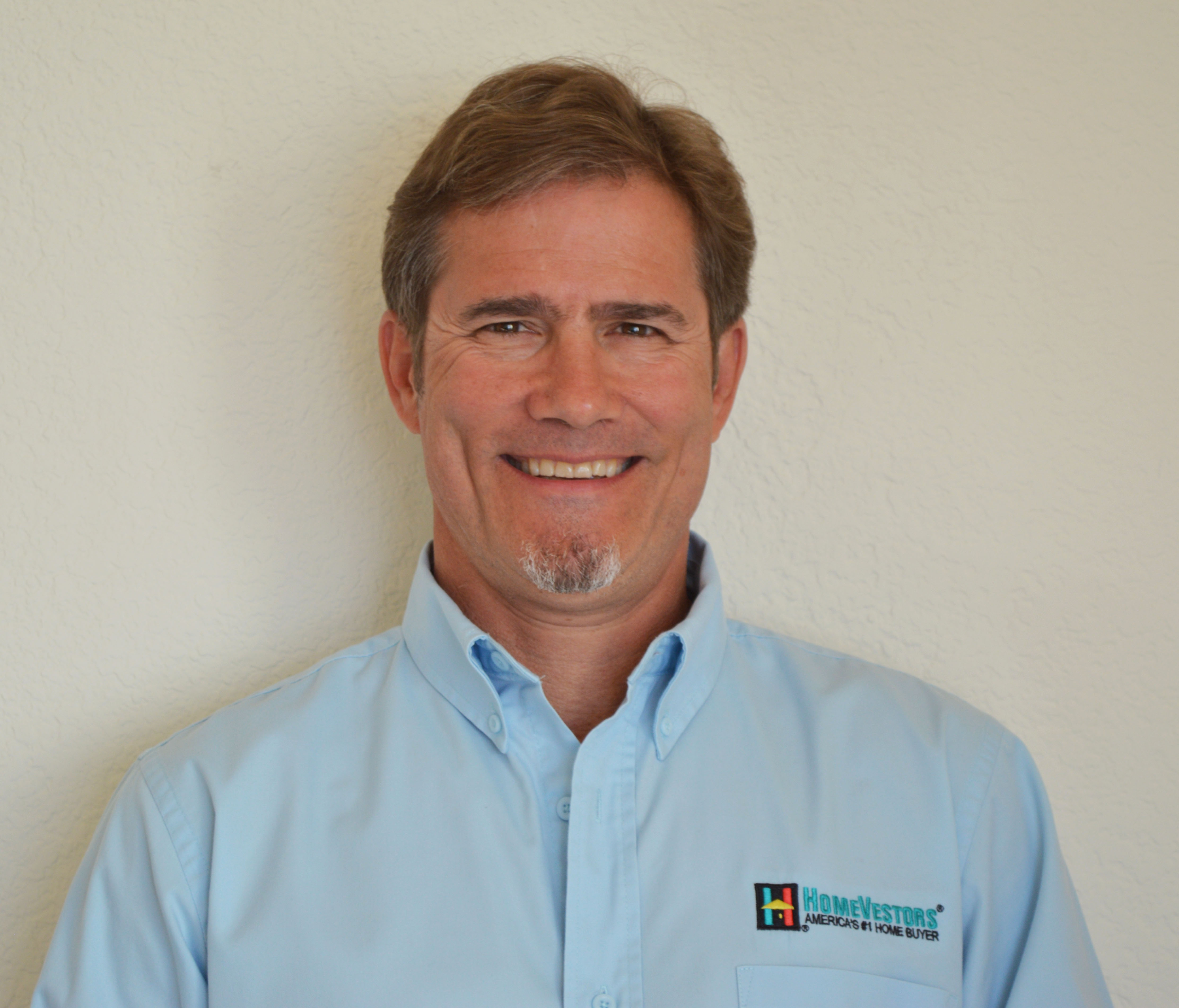 HomeVestors is the "We Buy Ugly Houses" company.  The company has bought over 55,000 houses, making them America's #1 Homebuyer.  
Mark McKeller has been buying houses with HomeVestors for the past 12 years.  He and HomeVestors are experts on how to get calls and buy houses from motivated sellers that other investors can't find. 
"We buy properties that are not listed and aren't REO or foreclosures, so there's much less competition."  
In addition to buying houses, Mark spends time coaching those new to HomeVestors on how to get the most deals out of their calls.  Mark can tell you how to work with America's #1 Homebuyer to buy more houses, and maybe get some of your own calls from the "hidden city of sellers" that only HomeVestors knows how to find.  

---
 Build Wealth In Your Portfolio With A Self-Directed IRA!
Receive an overview on what a self-directed IRA is, why it is an important investment tool for building retirement wealth, and how to use it to make real estate, trust deed and other 'alternative' investments.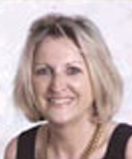 Learn with Belinda Savage, Business Development Specialist for IRA Services Trust Company. Belinda Savage has over 40 years of experience in the financial industry, developing her roots on Wall Street as an institutional bond trader. For the past 14 years, she has focused mainly on alternative asset investing specifically with retirement accounts: real estate, private equity/debt, intellectual property, etc...
As a former Compliance Officer, her understanding of the intricacies of the self-directed industry has given her a unique opportunity to position herself as a leading educator about self-directed IRAs and how they can benefit one's investment portfolio.
---
Meet Steve Down
America's Leading Financial Expert!
Steve Down is founder and president of Financially Fit, LLC (financiallyfit.com). He is author of Financially Fit for Life that has been the financial education program of choice to thousands across North America.
Steve has been heard by millions on national talk radio from coast to coast. He has been a keynote speaker to hundreds of audiences, internationally. Steve is also founder and president of The Falls Event Center (thefallseventcenter.com). The Falls Event Center is a new concept in small event centers with plans of 12 buildings operating by the end of 2015 and 100 buildings operating within ten years.
Steve has been a serial entrepreneur his entire career. He has started many businesses that have employed more than 10,000 people. Steve loves the American spirit of free enterprise and capitalism. In 1979, Steve became licensed in insurance and securities and then founded his own agency, First West Financial Group, which operated for ten years. He then founded IDC, a rapidly growing fee-only financial services organization that grew to thousands of representatives nationwide. Steve then pioneered financial education and coaching by founding FinanciallyFit.com, which served thousands of clients with nearly 100 employees before selling the assets of the company to a venture capital group.
Later, he repurchased the assets of FinanciallyFit.com. In recent years, Steve co-founded Noah Corporation (mynoahs.com). Noah Corporation is the pioneer in small event centers with five event centers operating nationwide and many under construction. Steve and his wife, Colleen, and their seven children reside in the Salt Lake City, Utah area.
---

National Educator Andrew Cordle
Founder of the REI Academy & published author!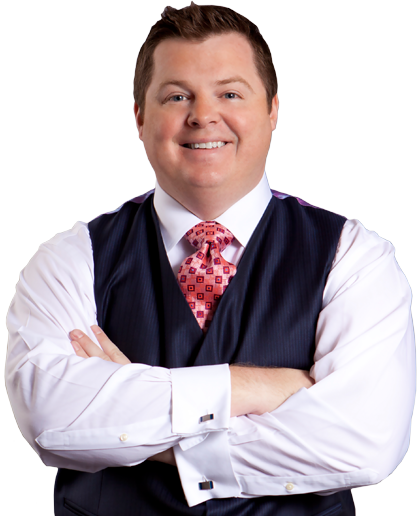 Andrew teaches all over the United States at real estate clubs, conferences, and events. His company educates students in creating change, capital, and cash flow. His teaching helps people create profitable, sustainable income generating properties with residential real estate investments. 
REI Academy is a real estate education company that specializes in the teaching of principles to establish cash flow and create a lifestyle of personal fulfillment. 
Andrew speaks at real estate conferences and events all over the United States. His teachings and programs educate and empower both beginners and seasoned real estate investors in running successful, sustainable lives and businesses. 
ANDREW DOES AWESOME REHABS IN INDIANA!!
Andrew and his wife, Rebecca, were featured in CashFlow Express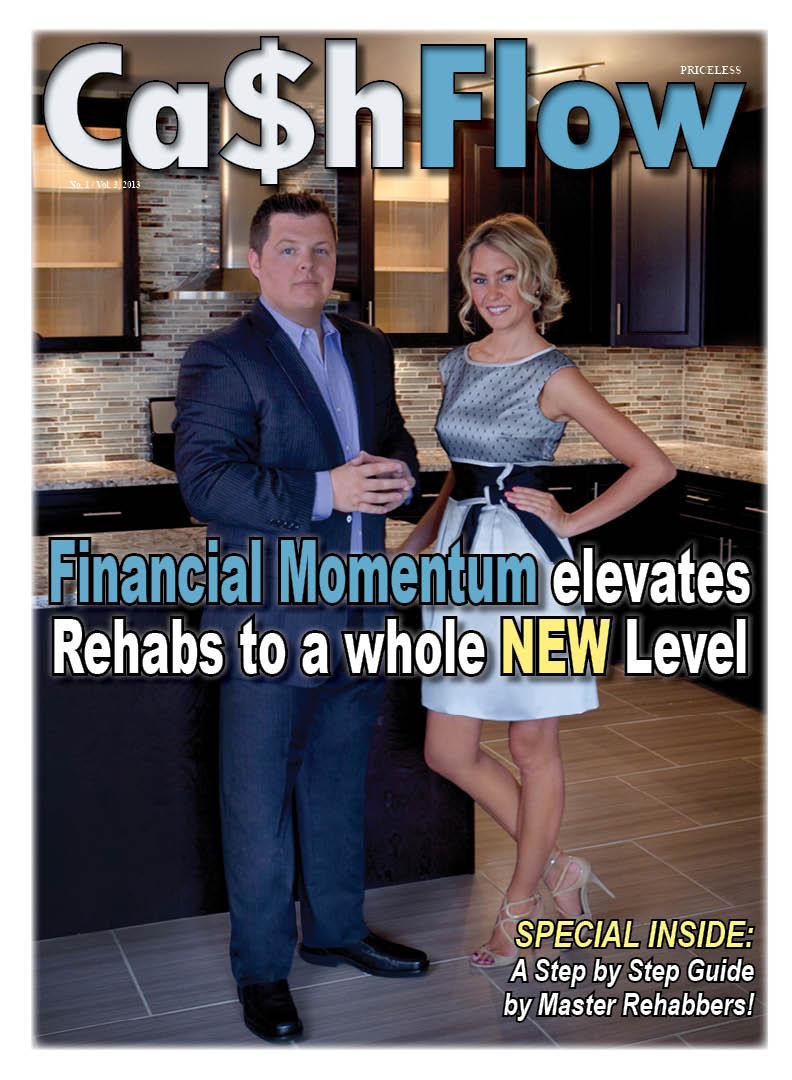 ---

LEARN ALL ABOUT CROWDFUNDING!
Crowdfunding Investor Rehabs
 Real estate crowdfunding has been growing in popularity in recent months; however, most people still think of equity investments when they hear of crowdfunding. Blake Scheifele will be speaking about how to crowdfund investor rehabs and how borrowers can benefit from crowdfunding.
Learn Directly from BLAKE SCHEIFELE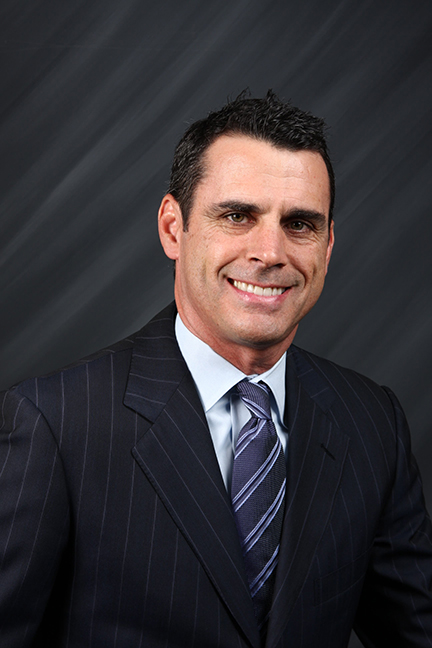 Blake 
is the SVP of Residential Lending at Realty Mogul, responsible for growing residential debt originations.  Blake is an award winning mortgage executive, 
with a successful 25+ year career in mortgage banking with a proven executive management track record.
As 
the former President and Founder of No Red Tape, a partnership with 
Metrocities
 Mortgage, now Prospect Mortgage, Blake grew the company to over 220 employees and funded over $6 billion in residential loans.  Built in 2004, No Red Tape was the first paperless company from loan origination to loan sale and was awarded Mortgage Technology Magazine's Website of the Year in 2006.
---
  In Addition to Insider Real Estate Secrets... 
Come Also Learn about the Stock Market 
Receive a Complete Financial Education
 Joining Us Locally... Bruce Dinger  
 "Hi there! My name is Bruce Dinger.  I am a professional trader and educator of the markets.  I started trading over 3 decades ago and have been actively involved in the stock markets since that first day.  
I specialize in stocks, options, and  futures…and while I describe myself as a Trader – I really wear the hat of a Risk Manager.  My strategy is quite simple, but extremely effective – (1) find undervalued companies with a great story and design the investment with a strategy that creates a high-probability opportunity for consistent cash flow or (2) find an overvalued company that has a broken story and architect a trade with limited risk and massive upside reward.
I invite you to join us for this fantastic expo and learn to invest in a diversified manner to help prevent financial pitfalls"

Bruce Dinger is also an extremely strong business leader who has been involved in the development and success of several start-up companies. He successfully built a new business division from the ground up at a Fortune 500 Company that has revolutionized the telecommunications industry. Additionally, Dinger has raised private capital for start-ups, has participated as an angel investor, served as a strategic business advisor, and participated in successfully selling a dotcom start-up in a downturn market to a publicly traded company.
Dinger holds an undergraduate degree in Chinese Linguistics, Asian Studies and International Business. He also holds an MBA from Regis University. He is fluent in Chinese and has a strong understanding in the Asian business culture. Dinger has made several investments in Asia, and sits on the Advisory Board of the Culinary Institute of China and Yan Can Cook.  Dinger has taught basic stock classes, option classes, advanced options, and advanced technical analysis classes. He has taught for and represented companies such as INVESTools, CNBC, BusinessWeek, the Women's Financial Conference, and Success Magazine. Dinger has an impeccable reputation in the stock and option market arena, but more importantly, he has a passion second to none for helping those who want to be helped.

---
Learn All About:
Joint Ventures –
How to Make Sizable Profits with Little to No Money In.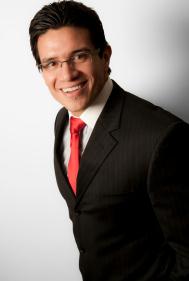 Josh is the Vice President and Chief Operating Officer of Cal-Pac Capital Advisors with over years 9 experience in real estate finance, underwriting, acquisitions, development and construction.  He is primarily responsible for originating, underwriting, funding and managing all of the Company's projects, including commercial and residential loans, acquisitions and joint real estate ventures.
Prior to co-founding Cal-Pac Capital Advisors with Mr. Young, Josh worked for a major Orange County private lending company originating and underwriting commercial real estate, construction and land development projects.  Josh has been licensed as a California Real Estate Broker since 2006.  He graduated from the University of California Berkeley in 2005, where he was a scholarship football player for the Bears.  Josh currently resides in Laguna Beach, and previously lived in Paramount, Berkeley, San Francisco and Newport Beach.  
Speaking Topic: Joint Ventures – How to Make Sizable Profits with Little to No Money In.  As both private money lenders and real estate investors, Cal-Pac Capital Advisors ("Cal-Pac") is uniquely situated to joint venture with you on your next real estate investment.  Learn how you can capture the upside of the next deal you find with Cal-Pac's capital, half the risk, and the experience and resources of Cal-Pac by your side.
---
Capitalize with
Commercial Real Estate
Direct from Austin, Texas
JASON SCHUBERT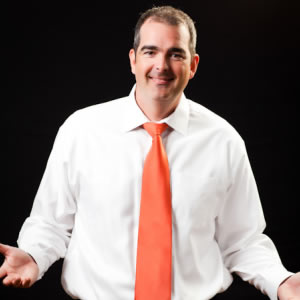 Jason Schubert - The Best Kept Secret in Commercial Real Estate
Jason Schubert in 7 short years has accomplished what many perceive to be unrealistic.  
In 2004, Jason was sitting in a cube working 50 hours a week for the computer giant Dell computers.  Until one day he got a call that changed his mindset forever.  Since then Jason has taken creative financing and marketing to another level.  In his first year while still working a full time job, Jason purchased 18 houses with none of his own money using creative strategies such as subject to's and lease options.  
Shortly after, Jason left Dell and became a full time real estate investor and quickly created purchasing and selling systems that has created millions.
In 7 short years, the results have been astounding…from purchasing 30-50 houses a year using subject to's and lease options, to rehabbing 3-5 houses a month, entrepreneur, builder, commercial real estate mentor and coach, national speaker, hotel owner, and master of buying properties with none of your own money and deal structuring. 
Jason has been dedicating 3 years to coaching students from coast to coast with his creative and proven systems.
---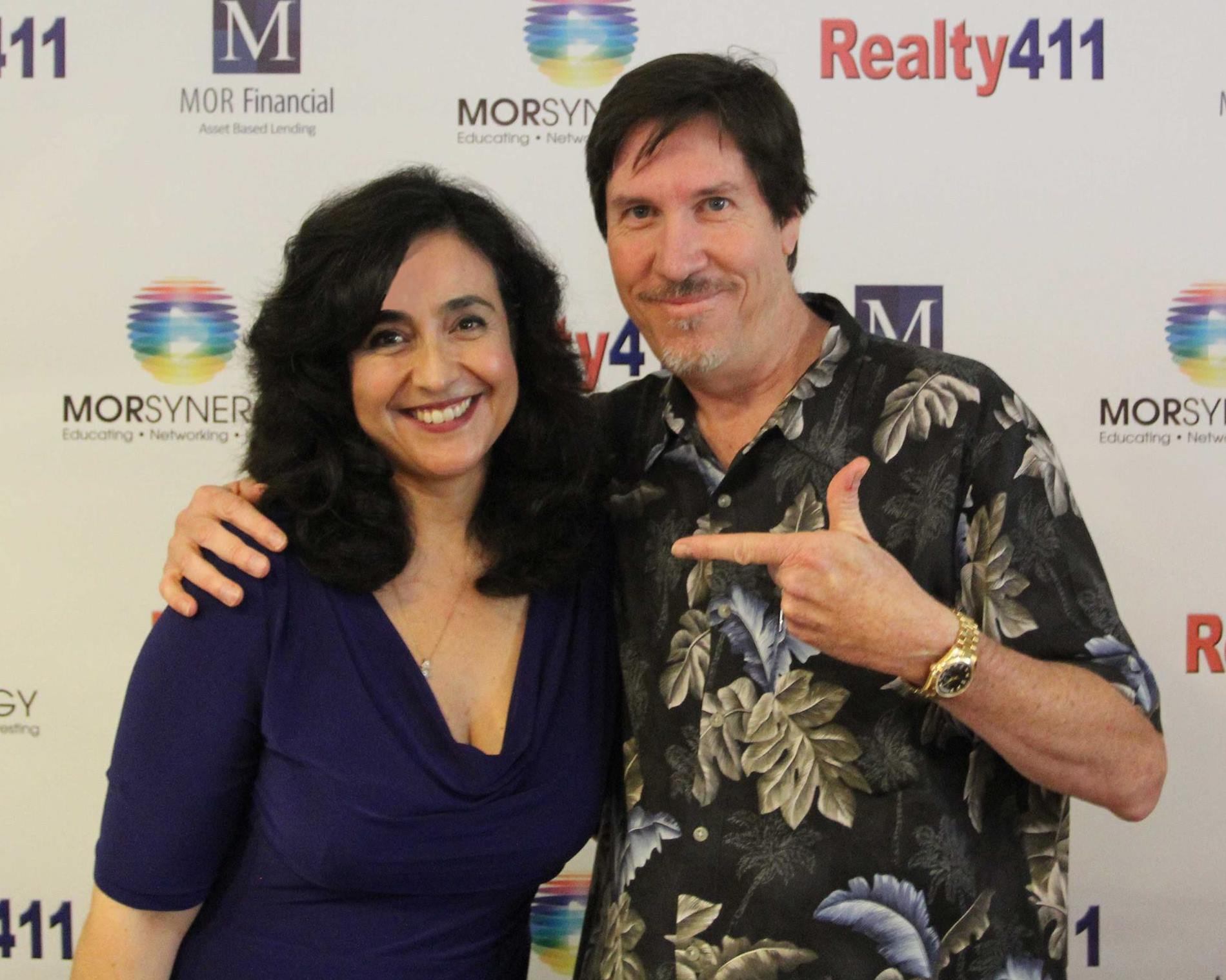 (Linda Pliagas photographed with top real estate educator Larry Goins at Realty411's L.A. expo)
 Hosted by Linda Pliagas, founder of Realty411
Hello, I have been publishing Realty411 since 2007. I am an investor and real estate agent. My husband and I also own HRS Clocks & Watches, a clock/watch shop is Solvang, CA, catering to antique clock collectors and high-end watch aficionados. Real Estate has changed my life forever, and I am EXCITED to share this special weekend with you!!
Many of you already know that my parents lost their home to foreclosure in Los Banos when I was 15, and that I worked as a waitress in a restaurant in Marina del Rey to pay for my own college education. Being able to host these events now is a joy because my mission is to motivate people to realize their goals.

---
 * Please Join Us to Celebrate Our New Issue, Thanks! *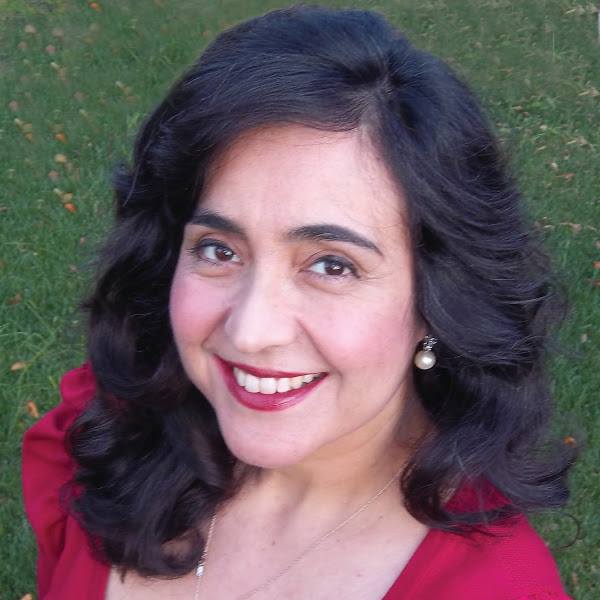 REMEMBER: Your Net Worth is Directly Equal to Your Network. At this Event You Will Surround Yourself with Successful People Who Really OWN Real Estate
Brings Tons of Business Cards!
Get Ready for SERIOUS Networking!!
My Credentials in Real Estate, Media & Business: 
 * Bachelor of Art's Degree in Journalism, Cal State Long Beach

 * Licensed Real Estate Agent for 11 Years +
* Landlord for 20 years / Investor / Have been a Landlord in 5 States 
* My mission is to advance real estate education & inspire ordinary Americans to invest in real estate for a more secure retirment.
 * I have worked in media since the age of 25
Mingle With Top Companies, Meet New People, Say Hello to Our Magazine Staff * Learn From the Masters * Free Community Event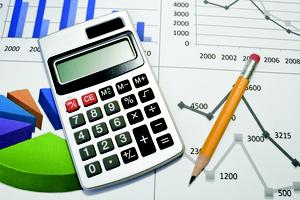 It's Time to Make 2014 YOUR YEAR!

Learn From Active Investors, Private Lenders & More..

 Come CELEBRATE Our New Issue...
* Learn to Create Passive Income in 
focusing on Cashflow and Appreciation
 * Find HOT Markets in CA & Other Key Markets
* Meet Turn-key Providers & Property Managers
* Learn Techniques from TOP Investors in the Nation
<span style="background-color:
Attendee List
Sort by:

Date

|

First Name
Where

DoubleTree by Hilton Hotel San Jose
2050 Gateway Place
San Jose, CA 95110


Organizer

* Event Organized by Realty411 *
Based in Santa Barbara County, Calif., Realty411 publishes online and print magazines, e-newsletters and produces expos and mixers around the United States. Their mission to to educate and empower people to invest in real estate. The media company is owned by a real estate investor who has been a licensed California real estate sales agent for over 11 years.
To contact us directly, call: 805.693.1497 or info@realty411guide