Realty411 Networking Mixer - What's Happening in the Market Right Now? Learn from Active Rehabbers.

Saturday, December 8, 2012 from 10:00 AM to 2:00 PM (PST)
Event Details
Real Estate Mixer and Networking Event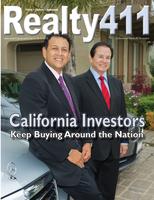 It's Time to Talk Real Estate
Join Us as We Discuss the Current Market in California and Arizona.
We will also give an overall update on other key markets such as Memphis, Dallas, Charlotte, Kansas City, Indianapolis, & more.

---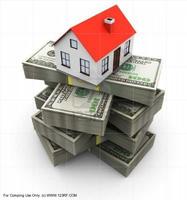 PLUS, discover how WhiteRock Capital, Inc. is doing up to five deals per month in two states - California and Arizona.
Some Secrets that Will Be Revealed:
* Learn Where to Locate Deals in Unconventional Ways

* How to Secure a Property in a Competitive Market
* Analyze Deals and Rehab Costs Right to Avoid Surprises

* How to Make Strong Offers to Get the Deal, Every Time!
* Lean How Investors Can Build Multiple Streams of Income

* Learn the Latest Marketing Strategies from
TOP PRODUCING Agents and SAVVY Investors
(Including how Apps can help you in business)

Hosted by Linda Pliagas, founder of
Realty411 / reWEALTH & CashFlow Express
Learn how Linda Pliagas secured three properties in the last year, each one with close to $100,000 in equity per property. She has been busy rehabbing deals lately, and it's paying off wonderfully!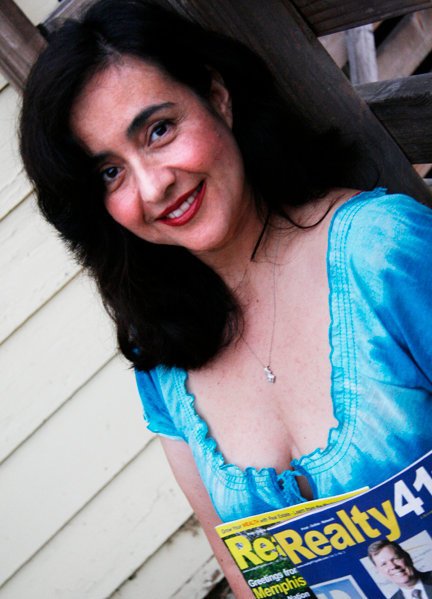 "In the last year my husband and I were able to secure awesome properties that needed very little work and had a tons of equity in them. These deals were not easy, one was a short sale that required months of waiting and delays, two deals had multiple offers resulting in a bidding war. Yet we won the deals every time! I'm going to reveal some of my 'secret strategies,' which helped us acquire these awesome deals."
---
Network with Our Magazine Fans and Subscribers
Bring Plenty of Business Cards and Be Ready to

Share Your Deals and Tips with Our Guests

---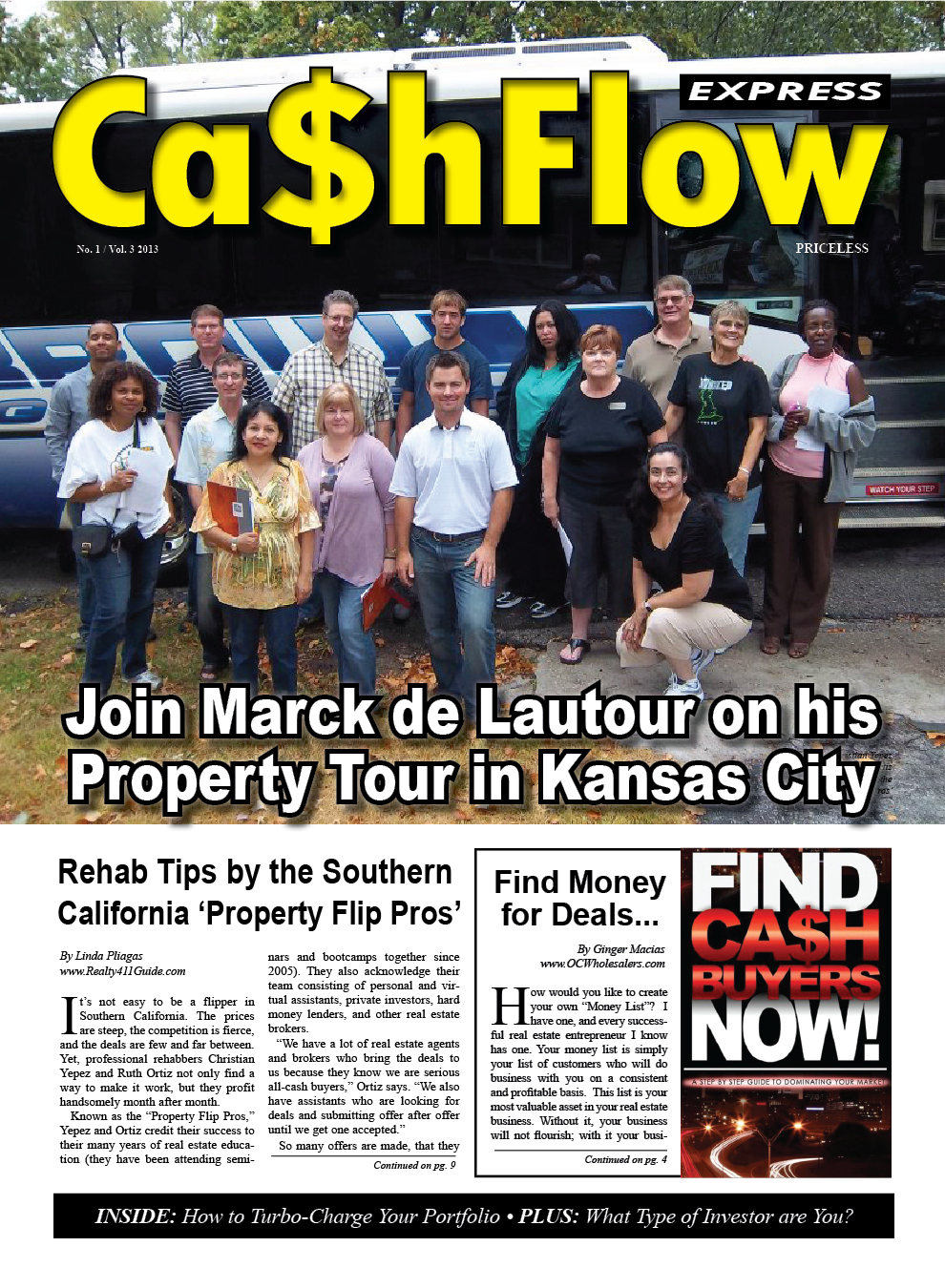 PLUS GET OUR FINANCIAL NEWSPAPER:
CashFlow Express ONLY AVAILABLE HERE!!!
Our brand new financial newspaper is filled with great information about real estate, stocks and other business investment opportunities. Our goal is for you to always have MULTIPLE STREAMS OF INCOME. You cannot find this anywhere but at our networking and educational events.
---
Meet the Founder & Publisher: Linda Pliagas
Licensed Real Estate Agent for 10 Years, BA in Journalism
Active Investor and Landlord for 17 years, Proud Wife & Mom
Linda has SOLD up to $5 Million in Rental Properties in 1 Year
Hello, I'm Linda Pliagas, the founder and publisher.

My next BIG real estate pay day is coming in about 30 days...
The market is shaking in California! 

Just in the last 12 months alone, I purchased three properties, each with nearly $100,000 in equity.
What can I say, except I am only doing real estate PART-TIME because I also run the magazine.
So, it's not my best year, but it will have to do...

How did it all Start? FROM GROUND ZERO...
I became intrigued with real estate at age 15, after my parents lost our home to foreclosure in California. That traumatic experience actually triggered my "Wealth Consciousness" and made me the ambitious lady I am today. Through a lot of hard work in my dual professions (media and real estate) and by using CREATIVE TECHNIQUES, I became a landlord by the age of 25 and have owned properties in five states. I am an active landlord in California and out of state. I am also a licensed agent and have had the pleasure of selling rental properties around the country.

I love and believe in real estate investing! Now that I'm a magazine publisher, with readers around the world, I want to help as many people as possible also change their lives through the purchase and profit of real estate.

I MET MY OWN PRIVATE LENDER AT OUR EVENT IN NEWPORT BEACH. His funds helped me get our deals, so COME TO OUR EVENT & make it happen!!!

Come Join the fun for FREE

***We would be happy to show interested parties the HUD-1s and BPOs (Broker Price Opinion) to verify that these deals are in fact true and real.***
---
* Serving Investors Since 2007 *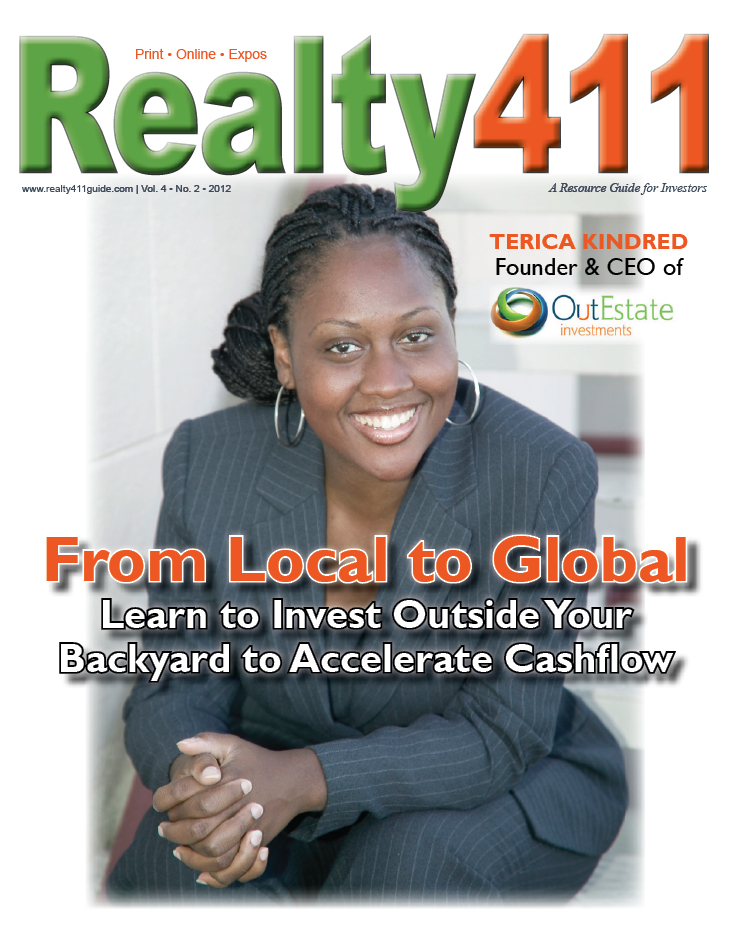 Mingle with Vendors/Brokers/Wholesalers
& Property Managers From TOP MARKETS!
Also featuring great DEALS in CA
Network with Local and Out-of-Town Investors, Business Owners & Real Estate Industry Leaders -- Learn and Share

Realty411/reWealth magazine are available online on 10 websites & reaches investors, brokers & high-net worth individuals around the U.S. and abroad. Our print magazines can be found in Whole Foods Markets, REIA clubs, real estate expos, cash flow groups and upon request.

---
When & Where

KELLER WILLIAMS REALTY RANCHO CUCAMONGA
8250 White Oak Avenue Suite 102
Rancho Cucamonga, CA 91730


Saturday, December 8, 2012 from 10:00 AM to 2:00 PM (PST)
Add to my calendar
Organizer
* Event Organized by Realty411 *
Based in Santa Barbara County, Calif., Realty411 publishes online and print magazines, e-newsletters, produces expos, and mixers around the United States. Their mission to educate and empower everyone from all walks of life to invest in real estate. The media/marketing company is owned by a real estate investor and licensed California real estate sales agent. Realty411 currently reaches more personal investors around the nation with their in-house expos and events than any other realty investor publication in the world. Many expos are charity events where awareness and donations are raised for numerous worthwhile organizations, which focus on children, assisting the homeless, victims of domestic violence, and animal welfare.
For information, call: 805.693.1497 or visit http://Realty411.com or
our new expo website: http://Realty411expo.com
To contact us directly, call: 805.693.1497 or realty411magazine@hotmail.com
Save