Sales Have Ended
Registrations are closed
Thank you for signing up for REALTORS Give Back Day! We look forward to working with you on August 11, and making an impact on our community.
Sales Have Ended
Registrations are closed
Thank you for signing up for REALTORS Give Back Day! We look forward to working with you on August 11, and making an impact on our community.
Description

VOLUNTEER TIME: 9:00 a.m. to 1:00 p.m.
Project Homeless Connect excels in connecting the most vulnerable San Franciscans to vital resources throughout the city. At our one-stop shop events and in our office every day, we link participants to difficult-to-obtain services including medical, dental and vision care, and employment assistance. By mobilizing city and community agencies, as well as thousands of volunteers, we are able to ensure that our participants receive holistic care in a dignified setting.​
What will we be doing?
Volunteers will meet at PHC and enjoy breakfast and a 10-20 minute discussion on homelessness. They then will receive a short training on techniques to engage with our community experiencing homelessness, then act as market staff to distribute clothing, hygiene care packs, and make and serve sandwiches.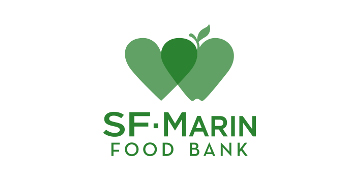 VOLUNTEER TIME: 9:00 a.m. to 12:00 p.m.
The SF-Marin Food Bank's mission is to end hunger in San Francisco and Marin. It's a huge job that's only gotten harder as our community struggles with a prolonged period of economic distress and record numbers of people are pushed to the point of hunger.
What will we be doing?
Our team of SFAR volunteers will gather to sort and pack the food donations that come through the Food bank's doors. If you are unable to volunteer with us on this day, you may also make a monetary donation to the SF-Marin Food Bank - just click on register.

VOLUNTEER TIME: 9:30 a.m. to 1:00 p.m.
Friends of the Urban Forest helps individuals and neighborhood groups plant and care for street trees and sidewalk gardens in San Francisco. This "green infrastructure" improves the city by beautifying neighborhoods, cleaning the air, raising property values and reducing polluted stormwater runoff. Since 1981, FUF has planted more than 50,000 trees, totaling 47% of the city's street tree canopy.
What will we be doing?
FUF coordinates community-based sidewalk garden projects throughout San Francisco. Our sidewalk garden installations are much like our tree plantings. The sidewalk garden projects cover a smaller area, usually one block, and the installation occurs over 3 days, ending on a Saturday with the planting followed by refreshments provided by neighbors..

VOLUNTEER TIME: China Beach 9:00 a.m. to 12:00 p.m.
Presidio Coastal Bluffs 1:00 p.m. to 4:00 p.m.
Muir Woods. Crissy Field. Alcatraz. The Marin Headlands. Stinson Beach. Lands End. The Presidio. And 30 more beloved national park sites north and south of the Golden Gate.
Only one non-profit organization supports them all. The Golden Gate National Parks Conservancy.
Since 1981, partnering with the National Park Service and Presidio Trust, the Conservancy has provided over $500 million in support to the Golden Gate National Parks, rallied more than 250,000 volunteers, and pioneered innovative park stewardship and education programs.
What will we be doing?
Project 1: Help keep the San Francisco Shoreline beautiful. Volunteers are needed to help keep these popular public destinations well maintained for both local and worldwide visitors to use and enjoy. Projects include litter removal, weeding invasive plants, vegetation pruning, sand removal, painting, site improvements, and trail maintenance.
Project 2: Become a Park Steward and help restore unique San Francisco coastal habitat at Lands End, Fort Funston, and along the Presidio coastal bluffs. Our sites feature California coastal scrub, shifting sand dunes, and coastal prairies—all in the backyard of bustling San Francisco. Since 2006, volunteers have planted more than 100,000 plants, and we can't stop there. Plenty of work remains to be done to restore and maintain the native coastal ecosystems of our city.

VOLUNTEER TIME: 9:00 a.m. to 2:00 p.m.
Rebuilding Together San Francisco works to preserve affordable housing and non-profit community facilities throughout the city. House by house, and block by block, we are helping to keep people in their homes, revitalize low income neighborhoods and maintain our city's diverse character by providing free building repair, modification, clean-up, and renovation work to community members.
What will we be doing?
Elnora is 88 years old and a lifelong quilter, she has lived in her home since 1973. The bottom floor of her home is an active studio for quilting and sewing. When asked if she'll ever stop working, she is adamant about the feeling of accomplishment; seeing no end in sight. Despite the challenges of a limited income and compromised hearing, Elnora has worked hard to care for her home and family – raising her children and grandchildren in her home. Her Edwardian style home was built in 1917, survived a fire in the 1970s, and has been home to Elnora for 44 years. Her granddaughter is a plumber and joined the SHE Builds Team that took on major infrastructural repairs with the skilled volunteer team from DPR Construction this past April. The home repair continues, as we work to improve some of the outdated and aging paint quality to be an even better reflection of the work completed in April 2017, as part of our first ever SHE Builds Program.

VOLUNTEER TIME: 12:00 p.m. to 3:30 p.m.
Founded in 1985, Project Open Hand is a nonprofit organization that provides meals with love to critically ill neighbors and seniors. Our food is like medicine, helping clients recover from illness, get stronger, and lead healthier lives.
Every day, we prepare 2,500 nutritious meals and provide 200 bags of healthy groceries to help sustain our clients as they battle serious illnesses, isolation, or the health challenges of aging. We serve San Francisco and Alameda Counties, engaging more than 125 volunteers every day to nourish our community.
What will we be doing?
Grocery Center - Warehouse. Help sort and pack food in our warehouse. Volunteers assist with packaging bulk items into individual portions, sorting fresh produce, and stocking perishable items in the refrigerator and/or freezer. We have a high need for volunteers on Tuesdays, Thursdays, and Saturdays for both the morning (9:00am-1:00pm) and afternoon (12:00-pm-3:30pm) shifts.

VOLUNTEER TIME: 3:00 p.m. to 5:30 p.m.
GLIDE's mission is to create a radically inclusive, just and loving community mobilized to alleviate suffering and break the cycles of poverty and marginalization.
What will we be doing?
The most important thing you and your group will do is to serve as a friendly and warm presence for our clients. The work is simple, but the value is far greater! Offer a loving hand to those that need it as much as a warm meal. After your volunteer service you are invited to dine with GLIDE. In the event that you choose to dine, GLIDE request a donation of $2.00 per person however no volunteer will be turned away for lack of funds.