Description

REALTOR® Action Day (RAD) is a statewide community service event that promotes REALTOR® volunteerism in the community. This year, we're helping 13 schools across the state to improve their learning environment and facilities. Feel free to bring your family and friends!
About this school: Konawaena Elementary School has dedicated staff, teachers, and PTA members. They have an ongoing list of projects that they work on in order to improve their campus. However, factors such as funding and support limits what they are able to achieve.
Description of Project: The school has a grassy area that students use throughout the day but the perimeter of this area has a dusty path where grass is unable to grow. Students who play there track dust and dirt throughout the school and it becomes a muddy trench when it rains. The school would like to fill the area with plants to deter students from playing in the dust/mud and beautify the area. According to Dayne Snell-Quirit, Vice Principal of Konawaena Elementary, "This project is not just a simple campus beautification project, it's a project that would improve the appearance and function of our campus, most importantly, students' would be able to enjoy the area on a daily basis despite the weather."
Primary activities include:
Digging and planting ti leaf or croton plants.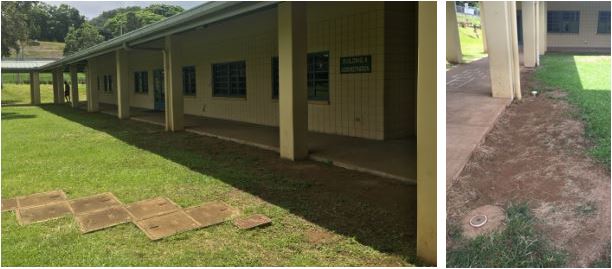 Volunteer Information
We recommend that you wear shoes and sun protection (hat, sunglasses, sunscreen, etc.)
Snacks and drinks will be provided
All volunteers will

receive

a "RAD" pin
Parking for event is available at the upper/employee parketing lot.
REALTOR® Shirt Giveaway
The first 15 REALTORS® who register at this site can receive a red "That's Who We R" shirt. To claim this reward, select the "REALTOR® Shirt Giveaway" ticket option. This giveaway is open until August 23 and while supplies last. You can pick up the shirt when you check in at the RAD event. If you missed the giveaway but would like to purchase a shirt to wear at the event, go to the REALTOR® store.
Liability Waiver Form
All participants will need to sign a waiver form. If you are coming with children that are not your own, please bring a form for each child signed by their parent or guardian. Forms will also be available at the event.
Liability Form for Adults
Liability Form for Minors
Questions?
If you have questions regarding this project, please contact Romy Jacobson at (808) 345-9989 or romy@elitepacific.com