REALTOPIA: THE MISSING MIDDLE FOR REAL ESTATE INVESTORS - FROM DUPLEXES TO...
Description
JOIN US ON A JOURNEY OF DISCOVERY, SELF IMPROVEMENT AND LEARNING!
RESERVE YOUR SEAT NOW FOR REALTOPIA: THE MISSING MIDDLE FOR REAL ESTATE INVESTORS ON SATURDAY JUNE 2, 2018. 9:00AM - 12:30PM
...FROM DUPLEXES TO TENPLEXES AND MORE...
BE READY TO WITNESS THE UNVEILING OF A NEW MYSTERY REAL ESTATE PRODUCT, A REVOLUTIONARY, NEVER-BEFORE-SEEN BUILDING THAT WILL NOT ONLY DOUBLE INVESTOR RETURNS, IT'LL CHANGE THE LIVES OF THEIR TENANTS FOREVER...
EVENT DETAILS
Venue:
City of Ottawa Central Archives Learning Centre
Room 115
100 Tallwood drive,
Ottawa ON K2G 4R7
Link to map: Click Here
Agenda
Registration: 0830 am
Bruce M Firestone: 0900 am to 1015 am welcome and address
Steve Foster: 1015 to 1025 thank all the sponsors and intro Steve Sheppard, SKS Law LLP
Steve Sheppard: 1025 to 1035 Case Study
Break: 1035 am to 1050 am [coffee, tea, juice, fruit, cheeses etc break time]
Nick Cripps and Simon Case: 1050 to 1135 Terrace Properties address
Bruce M Firestone with input from architectural technologist Chris Jalkotzy and builder Tosh Serafini (plus architect Tim Moore and branding expert Steve Foster) 1135 to 1230 product launch/unveiling/wrap up
"I've certainly 'upped my game' to a much higher level after taking Prof Bruce's online training and completing his 6-month mentoring program. My horizon is wider, and my senses are acutely attuned as a sophisticated real estate investor," Belinda C, mother of five, owner 9 doors
WHAT DO YOU GET?
-FREE e-copy of Prof Bruce's Real Estate Workbook, Practical Magic
-FREE e-copy of Real Estate Investing Made Easy by Bruce M Firestone
-FREE e-copy of Don't Back Down, the real story of the founding of the NHL's Ottawa Senators and why big leagues matter by Bruce M Firestone
-A more secure future for you and your family
"Prof Bruce taught me the skills I require to bring my real estate investing to another level. His coaching has given me the confidence I need to take on any challenge, including more complex ones and be successful," Matthew M, age 35, owner, 21 doors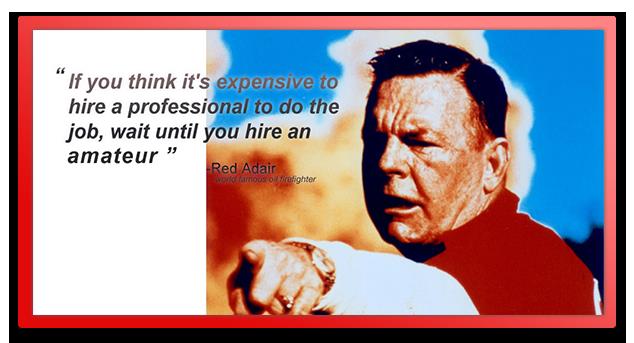 [World-famous oil firefighter Red Adair on hiring experts instead of amateurs]
WHAT DO YOU TAKE AWAY?
-Opportunity to receive up to $25,000 in upgrades and furniture for your triplex-sixplex +1
WHAT DO YOU LEARN?
HOW TO BUY, HOLD, MANAGE AND REFINANCE USING WARREN BUFFETT'S PROVEN EXAMPLE
Don't wait to buy real estate, buy real estate and wait, T Harv Eker
HOW TO USE SPREADSHEETS TO PROPERLY CALCULATE CAP RATES, INTERNAL RATES OF RETURN AND CASH-ON-CASH RETURNS ON EQUITY AS WELL AS WEALTH AND INFLATIONARY EFFECTS

HOW TO GET ABOVE AVERAGE RETURNS IN REAL ESTATE BASED ON CASE STUDIES OF PEOPLE AND PROJECTS THAT REALLY WORK

HOW TO ADD UNREAL VALUE TO PROPERTY

HOW TO FINANCE PRACTICALLY ANY REAL ESTATE PROJECT

HOW TO GET SPONSORS AND INVESTORS TO BACK YOU

HOW ENTREPRENEURS REALLY GET REAL ESTATE FINANCING

HOW TO ANIMATE AND DIFFERNTIATE YOUR PORTFOLIO

+ MUCH MORE
WATCH THIS 12-MINUTE PROF BRUCE VIDEO TO GET A FLAVOR FOR WHAT AND WHY FIRESTONE AND HIS GROUP ARE DOING WHAT THEY DO: https://youtu.be/0yXycpt6axo
For more information:
Bruce M Firestone, PhD,

Ottawa Senators founder, Century 21 Explorer Realty Inc broker, keynote speaker & real estate

investment

and business coach, bruce.firestone@century21.ca www.brucemfirestone.com profbruce.tumblr.com 1.613.762.8884
making impossible possible
FAQs
What can/can't I bring to the event?
Bring your laptop, tablet, smartphone. Pictures, videos, live tweeting, instagramming, snapchatting are all encouraged...
Where can I contact the organizer with any questions?
Email Prof Bruce bruce.firestone@century21.ca or txt him 6137628884
Is my registration/ticket transferrable?
You bet
Can I update my registration information?
No problem
Do I have to bring my printed ticket to the event?
Please do
What is the refund policy?
You can get a refund provided you tell us at least 7 days before the event

The name on the registration/ticket doesn't match the attendee. Is that okay?
If you can't come for some reason, send a friend or colleague...
WHO SHOULD ATTEND?
anyone who is or wants to be a successful real estate investor, developer, owner, property manager—beginner and expert alike will all benefit from Prof Bruce's unique experience and knowledge

anyone who does not have a defined benefit pension plan

anyone who wants to know how to wisely invest not only in residential real estate but small commercial and land as well

anyone who wants to learn how to support themselves and their families through real estate and not rely solely on mutual funds, stocks, bonds, financial advisors, insurance, 401(k)s, GICs, t-bills, LIRAs, IRAs, IPPs, TFSAs, RRSPs, precious metals, gold, bank savings accounts…

anyone who wants to emulate the wealthiest investors on this planet who already know that real estate is the one thing that doesn't run away on them
"I think I've learned more from Prof Bruce in the past year than I had in the entire decade prior. My collective rents are much higher (and my vacancy rate much lower) than when I first came to see Bruce. As a result, I've attracted better tenants who are paying higher rents, and enjoying my properties more as well..." Brian Dagenais, Dagenais Properties and BlackSheep Developments founder
WHAT WILL I LEARN?
Come to Realtopia and see what the city of Ottawa is doing right now—allowing you to add coach houses to existing rentals or turn single family homes into duplexes or triplexes into sixplexes and much more all the way up to tenplexes and even fifteenplexes.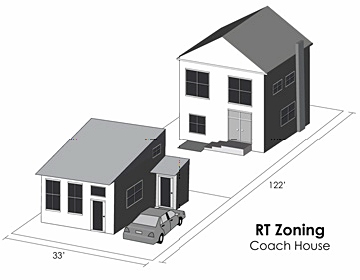 [city of Ottawa coach house bylaw introduced November 2016]
Sens founder, Century 21 Explorer Realty broker and real estate investment and business coach Bruce M Firestone, PhD, will speak about this new product range and how it is going to change the industry. Learn how to better manage this type of portfolio as well as up your cap rates and your ROI both here in Ottawa and elsewhere by animating property--adding more revenue streams via new real estate business models and proper leasing that you never knew existed.
Builder David Goulet will introduce a revolutionary new triplex-sixplex + 1 model that everyone--from young buyers to investment pros to elders needing additional retirement income--can purchase that'll produce amazing returns...
Experts in the industry, Nick Cripps and Simon Case, portfolio managers with Terrace Investments and realtors with Century 21 Explorer Realty, will explain in more detail what is involved in real estate investing. They will demonstrate how to buy suitable property/build an above-average performing portfolio, where and how to buy, plus they describe some financing strategies that will blow your mind.
Hear for yourself through live testimonials, the benefits of investing in your future via real estate. Have questions about REALTOPIA: How to REALLY provide for yourself and your family via real estate investing? Contact Bruce M Firestone, PhD