Description
Health Promotion Council & The Advocacy Institute
Bring You
RealTalkTobacco's #RISE Youth Summit!

#RISE is a convening of 200+ youth leaders currently engaged in anti-tobacco advocacy work. The summit will feature special guest speakers conducting workshops on advanced advocacy content such as: Social Media, Policy, Storytelling, and Advocacy 101.
In today's Philadelphia, youth face a common crisis: the fight to make our city brighter and healthier. Our youth understand that our best chance to fight this phantom killer is to organize, mobilize, and advocate in solidarity. This summit is their best chance to equip themselves with the tools they need to stand together in the fight against Big Tobacco.
The Advocacy Institute believes that if we ignite a renewed committment to fight Big Tobacco, we can work together in our mission to make Philadelphia the 1st City to Have a 0% Youth Smoking Rate! Join the movement, spread the word. Make #Philly1st!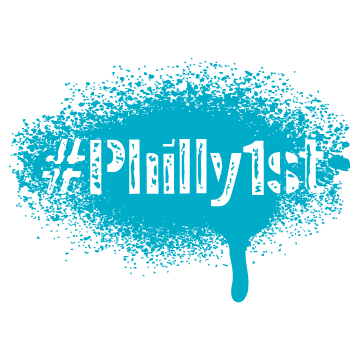 What is The Advocacy Institute?
The Advocacy Institute is a program of Health Promotion Council, the mission of which is to empower youth to make sustainable community change through policy, community, and social media advocacy. Participants gain not only knowledge, but opportunities to network and build their leadership skills. The twelve week program culminates in participants implementing an action project to address a community issue. Upon successfully completing the program, graduates are inducted into the AI Alumni Network where they are given opportunities to reinvest their experience in future cohorts and ongoing campaigns.
What is #RealTalkTobacco?
RealTalkTobacco is the current iteration of The Advocacy Institute. Through a grant from the CVS Health Foundation and the Campaign for Tobacco-Free Kids, HPC has been tasked with employing our AI model in the fight for a tobacco-free generation. To do so, we have integrated tobacco prevention and control content into the AI curriculum and have trained three cohorts of youth leaders in anti-tobacco advocacy focused on issues such as: funding, tobacco policy and enforcement, youth access and point of sales. Following our program philosophy, participants culminate the process by creating an action project to address those tobacco issues most relevant to them and their community.
What is Health Promotion Council?
Health Promotion Council (HPC) is a non-profit corporation organized in 1981 whose mission is to promote health, and prevent and manage chronic diseases, especially among vulnerable populations through community-based outreach, education, and advocacy.HPC became an affiliate of PHMC in 1999. HPC maintains more than 30 years of experience in chronic disease prevention and management work, and reaches more than 40,000 people annually across Pennsylvania.
Thank you to all of our Workshop facilitators and partners participating in the day's events!