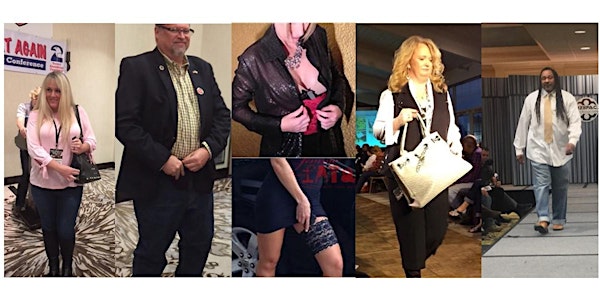 REALIZE your carry options CCW Fashion Show at NRAAM - Houston
Come join us at the #EventoftheShow. REALIZE your carry options CCW fashion shows combines carry, education and a fun evening event.
When and where
Location
Hilton Americas-Houston 1600 Lamar Street Houston, TX 77010
About this event
We show you what you cannot see. Concealed means concealed, and covert carry is a thing. All carry is not, should not be as blatant as our logo... Sometimes you want to be discrete.
Join us for a Concealed Carry Fashion Show for him and her. Radio host from the nationally syndicated 2A show EyeOnTheTargetRadio Amanda Suffecool is joined on stage by Charlie Cook of Riding Shotgun with Charlie. They will be introducing you to the various looks of concealed carry offered by national companies displaying on the show floor.
Join the fun, join the education and see what the buzz is about. These shows have been featured on VICE and HBO.
Feature speakers joining us to kick off the event will be the amazing The DCProject - women for gun rights. Meet the ladies in teal who fight on a national level for your gun rights. Testifying in DC, and working in their own home states, come meet the women who are in the fight and are not giving up.