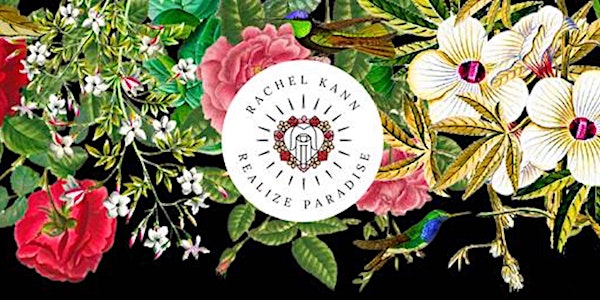 Realize Paradise: Shabbat Soul Journey ~ November / Kislev ~ free!
Join Rachel in the temple of zoom for an uplifting departure from a traditional Shabbat service weaving new/ancient ritual.
About this event
Won't you join us in the Temple of Zoom for an uplifting departure?
This will be a Zoom Shabbat Service that invites you into an immersive experience of new/ancient ritual in a feel-free environment of non-enforced participation.
This Shabbat is a magic carpet ride!
This event is free!
It's for all people from all religious , ethnic, or cultural backgrounds and identities.
I am grateful to be co-creating with Rabbi Aviva Funke and Kohenet Chochma Vida.
I endeavor to hold space wherein you are safe and welcome to chant or not chant, pray or not pray, meditate, dance, lie down, sit up, stand, close your eyes, keep them open...you get the idea...feel free!
We are grateful for your support of Realize Paradise! Thank you!