Realex FinAppsParty

Friday, March 11, 2016 at 6:00 PM

-

Saturday, March 12, 2016 at 8:00 PM (GMT)
Event Details
The Realex FinAppsParty is the only party in town.  £15,000 team prize on offer for the most innovative mobile application using our selected partners' mobile SDK's, which integrates with our easy-to-use mobile payment libraries. Innovate. Integrate. Win.
The Realex FinAppsParty brings together talented developers, designers and entrepreneurs to compete over 18 hours by building amazing technology using our partners' API/SDKs provided at the hackathon. Build an innovative mobile app that best demonstrates our chosen partner's product while integrating the most user-friendly payment process. 
1st Prize:
£15,000 (Split between team) & a 2 night city-break in Barcelona (including return flights from London and accommodation for team)
2nd Prize:
GoPro Hero4 Action Camcorder (One per team member)
Pebble Watch (One per team member)
3rd Prize:
Discovery Drone with Camera (One per team member)

Friday, 11th of March
6:30 pm Registration & socializing
7:00 pm Welcome & problem statement presentations
7:45 pm Dinner
8:30 pm Choose challenges to work on and form teams (up to 4 people)
9:00 pm Start hacking
Saturday, 12th of March 
8:00 am Breakfast
8:30 am Hacking continues
12:00 pm Lunch
3:00 pm Hacking Ends
4:00 pm Presentations begin
6:00 pm Judging begins
6:30 pm Awards ceremony and Closing Remarks
7:00 pm Dinner
8:00 pm Realex FinAppsParty ends
8:00- 10:00 pm Drinks at Big Chill, King's Cross
 Each submission will be scored on the following criteria with a minimum score of 0 and maximum score of 20 points, with the final score being the average of the judges' scores:
Simplicity (5 points): Is the application simple to use and can the team explain it clearly in three sentences or less?
Creativity (5 points): How creative was the team in developing an innovative solution for the challenge?
Impact (5 points): Did the team create an application that can have a real and valuable impact?
Design (5 points): Was the UX/UI intuitive and appealing?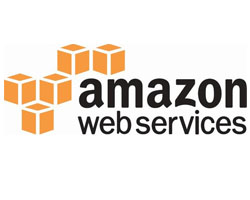 Code Review: Winning teams may be subject to a code review, usually following the event or after demos.
Team Size: Teams of up to 4 humans are allowed.
Submissions: Projects must be submitted to Hackathon.io.
DEMO your hack: You must demo your hack in order to present. No slide decks or powerpoints will be allowed. Don't be scared if you didn't finish… it's okay long as you tried your best. You will have two minutes for demos, and one minute for judges' Q&A.
Fresh Code: All code developed as part of the Realex FinAppsParty must be FRESH–that's how we keep these things fair. Before the start of the Realex FinApps Party, developers can create wireframes, designs and user flows. They can also come with hardware. But to keep things fair, all code must be written onsite at the Realex FinAppsParty. Other than that, almost anything goes and you can use any coding languages or open-source libraries you'd like.

Who Owns the IP? Participants will own the rights to their work; however, we kindly ask that all code be submitted to a Open Source Repo. Partnering companies may have their own terms and conditions for proprietary technology or content.

Participation Agreement: Developers, designers and entrepreneurs are required to sign this agreement in advance of or upon arrival at the Realex FinAppsParty.
When & Where

Impact HUB King's Cross
734b York Way
N1 9AB London
United Kingdom


Friday, March 11, 2016 at 6:00 PM

-

Saturday, March 12, 2016 at 8:00 PM (GMT)
Add to my calendar
Organizer
Realex Payments, a division of Global Payments Inc., is one of Europe's leading providers of ecommerce payment solutions. We handle transactions valued in excess of £25 billion per annum on behalf of over 13,000 clients.
We are the trusted payment partner of large enterprises such as Virgin Atlantic, Paddy Power and Aviva.
We also work with thousands of small to medium sized businesses, enabling them to scale their online business and expand their international reach. Over the past 15 years, we have established a strong reputation for our payments expertise, reliability and award winning dedication to excellent customer service.
To learn more, please visit www.realexpayments.co.uk
Powered by: