Description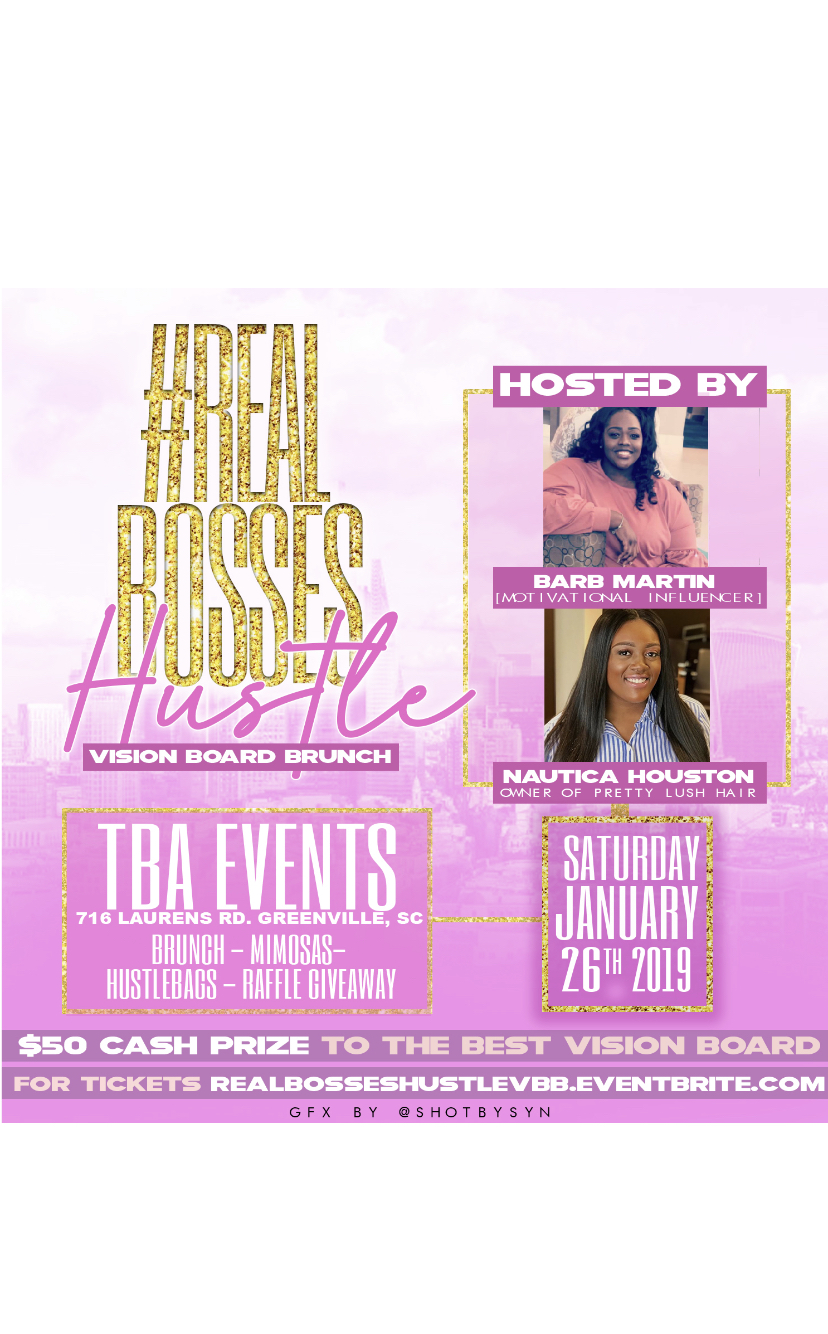 New year. Better you. Bigger goals!

Join us at the #RealBossesHustle: Vision Board Brunch to create visual representations of your dreams and goals for 2019. At this event you will enjoy brunch, mimosas, music and the ability to network with other goal-oriented individuals.
There will be $50 cash prize for the best vision board and a raffle giveaway.
Ticket Includes:

Brunch
Mimosas
Vision Board & Supplies (magazine, writing utensils, pictures etc.)
What to Bring:
A positive vibe with an mind open to creativeness.
You are welcome to bring any of your personal favorite quotes, magazine or pictures.
What to Wear:

Casual Attire. Sneakers are okay. No athletic wear.
Location:

"Don't be average, level up and sit with hustlers."- Barb M.