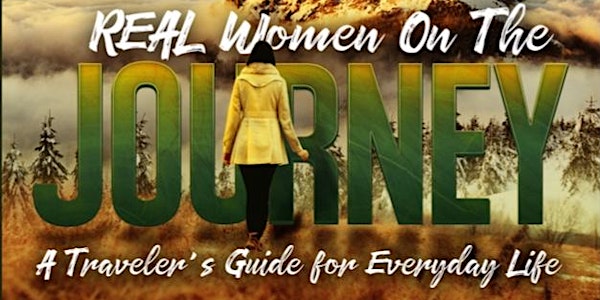 REAL Women Book Launch - Hampton Roads
Date and time
Saturday, March 24, 2018 · 3 - 5pm EDT
Location
River Crest Community Center 1001 River Walk Parkway Chesapeake, VA 23320
Description
The REAL Women Core Team is delighted to invite you to our Hampton Roads book release party for our new project "REAL Women On the Journey: A Traveler's Guide for Everyday Life". There will be light refreshments and plenty of books available for you to purchase. This event is free, but if you want to skip the line and order your signed copies in advance, you can purchase a "pre-order book" ticket on this site. We will see you there!
REAL Women On the Journey: A Traveler's Guide for Everyday Life is a guidebook full of personal stories from REAL Women who are on the journey with you. In it, you will discover strength found in authenticity, vulnerability, and grace for each misstep, struggle, and obstacle. You will also witness great victories after major defeats. This collection serves as a travel guide in that it provides insight into emotional, physical, and mental spaces that have been explored; the language of self-love; and the best sights to enjoy while trekking through unknown territories. Each chapter will inspire you to keep moving forward, no matter what challenges you face. You don't have to carry loads of baggage on your journey; it's possible to travel lighter. Let us show you how…
About the organizer
REAL Women is a membership-based community of women interested in extraordinary growth and development. Founded by Dr. Trenace Richardson, REAL Women's mission is to create safe spaces for women to do REAL work on themselves. REAL Women helps women CONNECT with other women in meaningful ways; grow their CONFIDENCE in who they are and what they are created to do; and become CATALYSTS of postive change in their lives and the lives of those around them. REAL Women accomplishes this by hosting live and virtual Sister Circles, Intensives, Bootcamps, and other incredible experiences.