Description
Building, selling, & delivering authentic communities.
Learn from four community builders how they developed the culture that attracted their tribe.
In this session, we will:
Explore the early stages of community building;

Understand the importance of culture, how to deliver it, and what it means to a community;

Learn about the human desire to belong & how to to find it.
This session will also include an introduction to local associations & industry-specific communities. If you've been looking for a place to belong, you belong here.
Discussion moderated by Madi Palermo, Director of Strategic Client Delivery at Tresata, Board Member at Carolina Women in Tech, & Pop-Up Mentor Member.
++++++++

Leading this discussion are four exceptional community builders:
BRITTENAY CAUSIEESTKO-LEE, Community Engagement Manager for YWCA Central Carolinas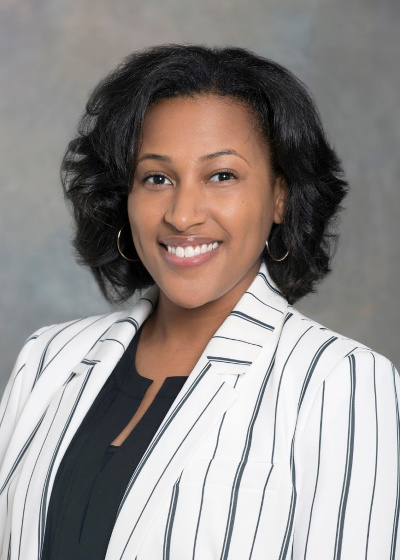 Brittenay (Brit-ta-Nay Causie-es-t-ko-Lee) Causieestko-Lee is the Community Engagement Manager for YWCA Central Carolinas. She is responsible for designing and implementing strategies for meaningful and impactful social justice and racial equity work, as well as the recruitment and coordination of volunteers for the YWCA.
Brittenay, a California native, received her BA in Sociology at North Carolina State University and her AA at Central Piedmont Community College. While attending NC State, she became a certified diversity trainer through the EEOI department at the university. She has recruited and managed volunteers at NCWorks/Charlotte Works, International Focus of Raleigh, and at the United Way of Central Carolinas.
In her free time, she loves to volunteer within her community, travel, attend cultural events and spend time with her Great Dane puppy, London. She currently serves as Vice-Chair for the Metrolina Association for Volunteer Administrators, Vice-Chair for the Young Professionals at the Levine Museum; Board Member for the Young Professionals at International House; Mentor for the Women's Inter-cultural Exchange; and is an Ambassador for Chief Putney's Bridging the Difference Program. She also is a member of the OneMeck and the Homeless Services Network-Advocacy committees.
MEREDITH DEAN, @merenator, @mydeanslist, @empower_con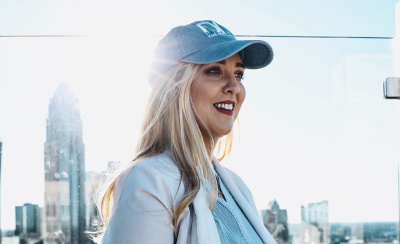 Meredith Dean is the Program Coordinator/On-Air Personality for Ryan Seacrest Studios and the CEO/Founder of The Dean's List. Meredith's 9-5 and 5-9 helped her become one of Charlotte's 30 Under 30 and UGA's 40 Under 40 Leaders. When wearing her entertainment industry hat, she creates uplifting programming for pediatric patients at Seacrest Studios, a radio/tv station located in Levine Children's Hospital. Her multimedia experiences has spanned from CNN, FOX, and CBS to a travel agency in France. As an entrepreneur focused on empowering others, she created her digital branding and career consulting company, The Dean's List, to help professionals get their dreams jobs by building personal websites and enhancing their online presence. A portion of profits all go to Habitat Aid Initiative, her family's non-profit which builds sustainable communities, clinics, girls schools, and wells in the Western Kenya area. Outside of building digital brands for clients worldwide, TDL hosts diverse events focused on building community including Dinners, Meetups, and EmpowerCon. Her mission is to help young professionals in a very competitive job market, empower everyone, and to bring client's stories to life in a digital format.
GARRETT TICHY, @garretttichy, @hyggeclt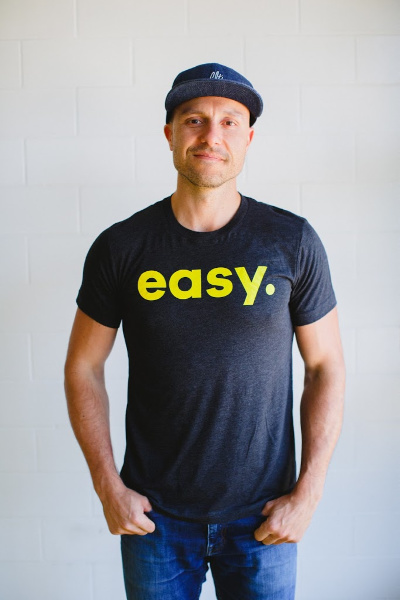 Garrett Tichy is the Founder and Owner of Hygge Coworking, a 5 location coworking space in Charlotte, NC. A strong advocate for Charlotte, Tichy is well-known for his natural ability to build diverse and inclusive
communities of professionals – both online and in-person - who appreciate and thrive on the power of
connection to elevate an initiative, a workplace and a city.
MICHAEL DE VAUL, Senior Vice President/Chief Impact Officer at YMCA of Greater Charlotte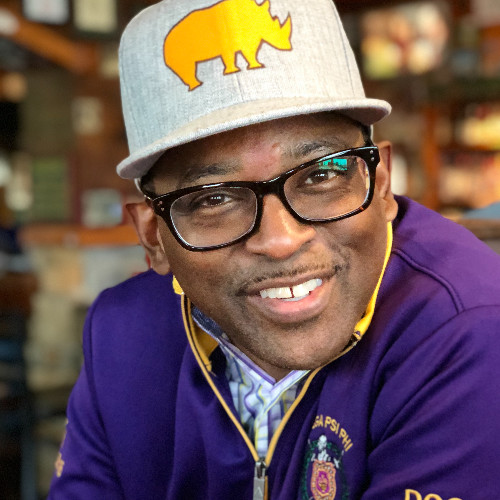 Michael is a 25-year veteran of the YMCA. Michael began his career at the McGaw YMCA in Evanston, Illinois where he served for just over 15 years; he then joined the YMCA of Greater Charlotte in 1999. Formerly Vice President of the University City and Simmons YMCAs, Michael was recognized by Pride Magazine as the "2006 Excellence in Business Award Winner" for his efforts in community building and diversity work in the University City area and across the greater Charlotte community. In his current role, Mike is responsible for the area of strategic alliances which includes key organizations such as Carolinas Healthcare, Charlotte Hornets, Mecklenburg County, American College of Sports Medicine and United Way. He is also responsible for the areas of public relations/communications, public policy, YMCA International relationships, key large Association meetings such as the YMCA Annual Meeting, YMCA brand revitalization initiative, community development, diversity and inclusion and total health. He has been an active leader in the YMCA movement currently the North American YMCA Development Organization (NAYDO) and formerly served as the National Convener of the African American Executive Forum and is an active member of the YMCA African American Leadership Forum. He is on the local Boards of the Levine Museum of the New South, Steering Committee for the 2020 vision plan for Charlotte Center City Partners, The African American Agenda Steering Committee (CM3A), Community Advisory Board of the Junior League, the Mallard Creek High School PTSA Leadership Team, Advisor to the University City Community Building Project and is a lifetime member of Omega Psi Phi Fraternity, Inc. Michael holds a degree from Columbia College. He is married to Laura and has two sons, Cole and Beau.