Description


6 chef teams. $1.25 per meal. You be the judge.
Six local natural food industry executives and their sous chefs will battle to see if they have what it takes to make real school food. Each chef must prepare an inspiring school lunch that meets USDA guidelines on an average school budget of $1.25 per meal.

Enjoy wine, beer, and good company at Sterling Rice Group's test kitchen space in downtown Boulder while you sample the challenger's culinary creations and vote for the winning dish.
The Competing Teams:

- Justin Gold, Founder of Justin's, with Hosea Rosenberg, Executive Chef & Owner of Blackbelly & Santo
- Robbie Vitrano, CEO of Good Spread, with Kelly Whitaker, CEO of Id Est Hospitality (Basta, Wolf's Tailor, Dry Storage, Noble Grain Alliance)
- Matt LaCasse and Lizzi Ackerman, Co-Founders of Birch Benders
- Miche Bacher, Founder of Zhuzh! & Miche's Kitchen, with Daniel Asher, Chef/Partner at River & Woods
- Beata Pabian, VP of Sales at The Jackfruit Company, with Alan Murray, CEO of GoodBelly by NextFoods
- Ben Fenton, VP of Boulder Food Group, with Catherine Compitello of The Beacon Fund
---
Every day, 30 million children eat school lunch. Over a quarter million of them are here in Colorado. In addition to adhering to healthy nutritional standards, schools have about $1.25 to spend per meal, per student. While it's a small amount to cook a real meal using fresh ingredients, it is possible. The Chef Ann Foundation provides schools with recipes and tools to give our kids the healthy food they deserve, and these 6 chefs will prove it. Come see and taste what they are able to plate up.
---
Thanks to our Sponsor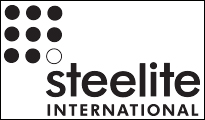 Thanks to our PR Agency Partner