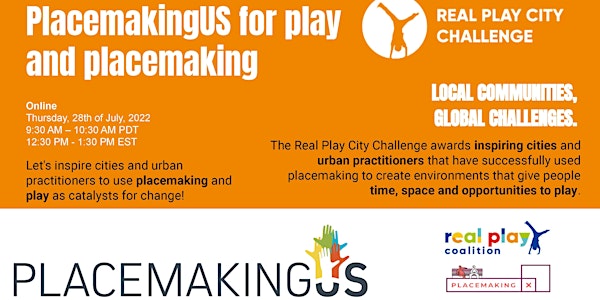 Real Play City Challenge 2022 - Info Session
The Real Play City Challenge is looking for examples that inspire and show the way to a more playful public realm for people of all ages!
About this event
The Real Play City Challenge awards inspiring cities and urban practitioners that have successfully used placemaking to create environments that give people time, space and opportunities to play.
Join PlacemakingUS on Thursday, July 28th @ 9:30am PST/12:30pm EST to learn about the Real Play City Challenge and how to submit your project for global recognition from the Real Play Coalition that includes Arup, Ingka Group [IKEA], The LEGO Foundation, National Geographic, and UNICEF.