Real-Life Leadership Training Series - 12 Month Program (2nd Thursday Lunch...
Description

Our approach is focused on truly equipping supervisors, managers, and executives with the motivation, knowledge, and capabilities to get things done through the people under their charge.
This 12-month leadership training experience meets once per month for 60-90 minutes. It combines practical training on the key actions and behaviors of leading other people, with access to peers from different companies and industries.
Using an innovative "flipped classroom" model, interactive workshops, and reminders throughout each month, this program is the most effective, research-backed, leadership training experience ever created.
Since the leadership skills included here are common and required across all leadership levels, this program is perfect for the future leader, new leader, or even those with years in a management role. Click here more information on the leadership modules covered.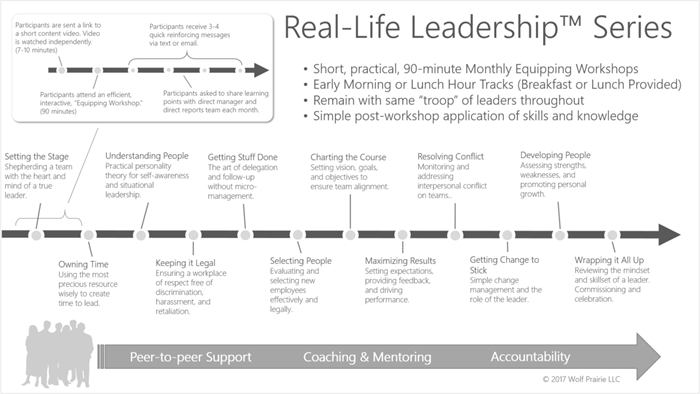 FAQs
What's the refund policy?
This is a one year supervisor, manager, leader training experience. Should a participant be unable to complete the full year experience, the sending organization shall be able to send a replacement participant on a pro-rated basis.